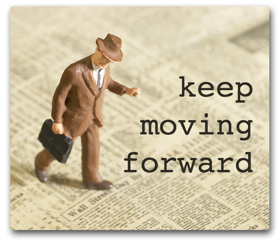 Editor's note: Sandra Tedford is a regular contributor and founder of  WE Talk Today (@WETalkToday). She offers this article as a conviction of hers. 
When it comes to making a career move, your online network is your most valuable asset to land your next dream job.
Chances are your connections are just well connected but have the power to help you land your next gig. Your online network is most likely connected to decision makers at companies or are the hiring managers who can help you move your career forward.
Leverage Your Network
Leveraging your online network is sometimes tricky. Sometimes friends either make the best advisors or the worst colleagues. You've heard the saying of "never hire a friend". There's some truth to the saying, however having friends at the office is invaluable. Your connections can give you the inside scoop on upcoming projects or job openings that may be a good fit for your skill set. Friends can also provide the skinny on the corporate culture and what I like to call "hidden networks" that often influence office politics. Sometimes business people have relationships that transcend the office setting. If you utilize your contacts wisely, they can help you navigate the complex terrain within that organization.
Working Your Network
Here are a few ways to work your online network
Like & Subscribe: Follow the interests of your connections by clicking "like" or subscribing to their page. Pay particularly close attention to organizations your contacts are involved in related to your industry.
Comment on Blogs: Show that you have something to offer by blogging. Blogging is a great way to provide your perspective about your industry. Start commenting on blogs written by people in your network.
Join Groups on LinkedIn: Join the discussion and provide valuable insight. By joining a group, you have the opportunity to increase your visibility in the community. Attend group

member's

events offline to show your support.  Ask former employers and colleagues for recommendations. Request recommendations from people you've worked with on volunteer projects as well. People within your network will see that you are a valuable contributor to any organization.
4.  Share information: Notify your network of events and interesting news stories. Ask people in your network to reciprocate. People love getting and sharing information about events.
Staying plugged into your network online and increasing your exposure will give you an edge with those who the decision makers at the companies you're interested in working.
I am the "The Voice of Job Seekers!" I offer compassionate career and job search advice as I hack and re-imagine the job search process. You need to be "the prescription to an employer's job description." You must be solution-oriented and work in positions in companies where you are the remedy. Your job search must be a lifestyle, and your career must be in front of you constantly. You can no longer shed your aspirations at the change seasons. There are strengths you have that need constant use and development. Be sure you sign up to download my E-Book, "421 Modern Job Search Tips 2021!" You can find my career advice and work in media outlets such as Forbes, Inc., Fast Company, Harvard Business Review, Glassdoor, and many other outlets.