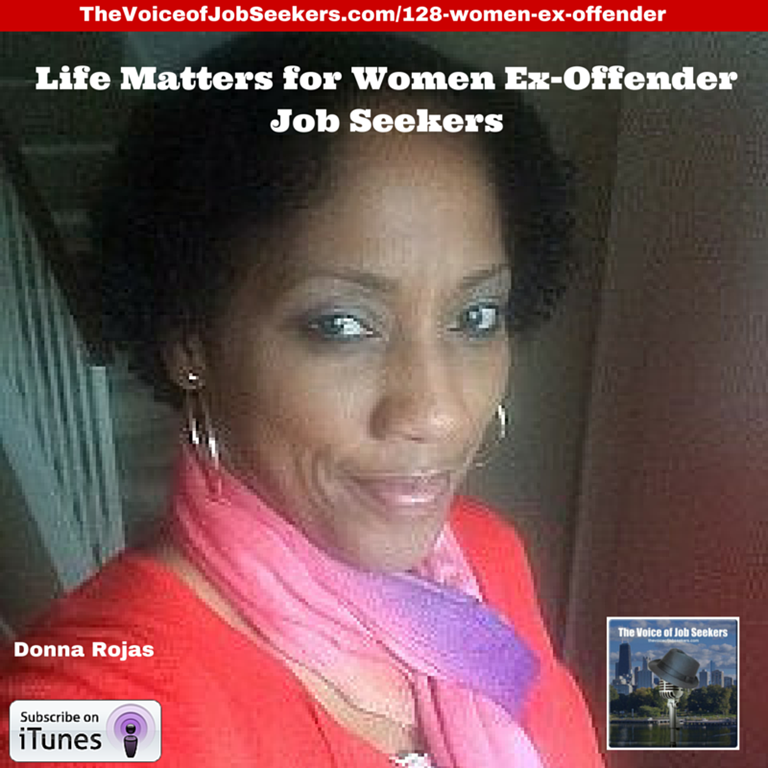 Podcast: Play in new window | Download | Embed
Subscribe: Apple Podcasts | RSS

I published a show a couple of months ago featuring how male ex-offenders in Montgomery County, MD transition back to society with Alisa Smedley. This week, Donna Rojas shares the significance of life and career training to women ex-offenders. You should take note Montgomery County Correctional Job Facility is a model for the United States to help ex-offenders thrive in their transition back to life. We discuss how the White House has visited their facility to see how Montgomery County job program could benefit other inmate programs.
How important is it to society to see ex-offenders experience smooth transitions? As usual, your feedback is essential for this discussion.
Here's how you can participate:
Call and leave a voicemail or text me at 708-365-9822
Go to TheVoiceofJobSeekers.com, press the "Send Voicemail" button on the right side of your screen and leave a message
Send email feedback to mark@thevoiceofjobseekers.com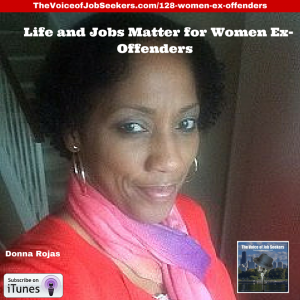 Donna is a Montgomery County Correctional Facility American Job Center Program Specialist.  She has been featured on NPR, PBS, and  the Washington Journal. She is a Human Rights Hall of Fame Nominee from the Montgomery County Department Office of Human Rights. She has received the Excellence Award from the Montgomery County Department of Correction & Rehabilitation and the Montgomery County Maryland's Diversity Award.
Here are some highlights of our conversation:
We discussed Former Attorney General Eric Holder's visit to Montgomery County Correctional Facility to see and hear about what they were doing to help returning citizens from a pre-release perspective
What tweaks have been made since it was created? They asked ex-offenders 1o years ago what was needed for their transition.
A "One-Stop"  center was placed within the facility to help ex-offenders with life and job skills
The "life-ready" piece contain the most challenges, meeting them where they are. Ranging from highly educated to those who never completed high school
How gender responses and differences are considered makes a difference in preparing women and men for transition
The way we traditionally think about roles are obsolete in determining the needs for ex-offender transition
Women ex-offender relationships has much to do with their crimes—their trauma must be addressed in the training. Sensitivity in the approach will differ from male counterparts
Donna uses the "Seven Habits of Highly Effective Teams" to help with development
Need help with your career goals, directions, or efforts? Do you need coaching or instruction? I am here for it! Also, join our Linkedin community! You'll enjoy some of the insights shared by community members and other career pros!
No show on May 30. I will publish articles that week, but not a show. Feel free to subscribe to the show in iTunes. July 26 will be the last show of the summer (although it's possible I will publish one or two short shows between July 27 – Sept 5. On September 6, I will start the fall season of shows. I hope you will find value in them.
I would still like to help self-published career professionals promote their books. If you're interested, find more info here.
I am the "The Voice of Job Seekers!" I offer compassionate career and job search advice as I hack and re-imagine the job search process. You need to be "the prescription to an employer's job description." You must be solution-oriented and work in positions in companies where you are the remedy. Your job search must be a lifestyle, and your career must be in front of you constantly. You can no longer shed your aspirations at the change seasons. There are strengths you have that need constant use and development. Be sure you sign up to download my E-Book, "421 Modern Job Search Tips 2021!" You can find my career advice and work in media outlets such as Forbes, Inc., Fast Company, Harvard Business Review, Glassdoor, and many other outlets.