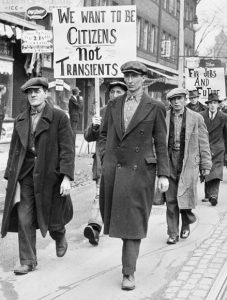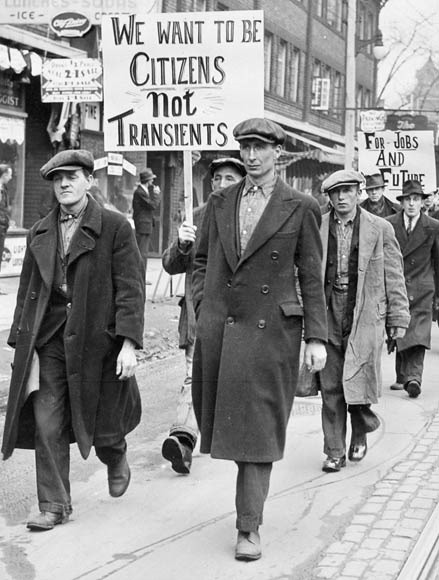 Losing your job is never easy. No matter what stage of your career or life you are in – it always hurts.
It hurts emotionally, financially and psychologically. A job loss situation is often followed by confusion, frustration, pain, etc. And it is human to have these unproductive negative emotions. We have all been there and have felt these emotions.
But how you react to your job loss is more important.
In this post, I will share specific ideas and strategies that you can use to recover from a job loss quickly; and secure your next job.
Disclaimer – it might be helpful for you to know that I have used these strategies not once, but couple of times in my life. And they have helped me secure new jobs in a short time (even recently).
So, let's get started.
Get it off your chest
This is the first thing you need to do if you lose your job. This is a must. This is the first time and the only time ever, I recommend people to complain.
It is important that you don't react right away by calling all the recruiters in your network and sharing your job loss story. If you mention to them that "I have been fired or laid off, and I need a job, help me" – they will sense your fear, desperation. And trust me – they might never call you back. This will only hurt your chances.
The first few hours or even the first few days – don't think of a new job or starting your job search process.
Inform your family, your closest friends. Share with only these people about what happened to you, and get it out of your system.
Most people who like and respect you will be more than happy to listen to you. They will lend you their ears and also empathize with you. Take advantage of this. Just vent and vent and vent –unless you get it out of the system. You will be glad to know that, even in this difficult time – there are people out there who encourage you and believe in you.
For some, they just need to vent for a few hours. For others, it takes a few days.
A word of caution – don't stretch this phase too long. Trust me, venting and complaining can become addictive. And if you do this too much and for too long – the same people who lent you their ears – won't anymore. Nobody wants to be around Debbie Downer for too long – not even your family and friends.
So keep this step short and quick.
Oh, and one more thing – do not vent on social media. Because what goes on Facebook or Twitter stays there for a very long time. Make sure you are only sharing this information with closest friends and family.
2. Chill and Reflect
You have been given an opportunity to get a downtime. When you are working full-time, you are always running non-stop on your daily tasks – making calls, writing code, client meetings, projects, deadlines, etc. And we get so caught up in doing stuff, that we don't usually get time to really chill. And thanks to technology even during weekends and holidays- we are somehow still working.
So this downtime after your job loss is a perfect opportunity to unwind. Cherish it, enjoy it.
Go for a walk, go for a long drive, read some fiction, catch up on your favourite shows, go for a movie, take your family out, meet up with friends.
Make sure you are spending more time outside your house rather than indoors.
You will get a lot of personal insights during this process. When your mind is calm, you will make better decisions.
During this time of introspection ask yourself the following questions.
Should you look for another job?
Where do I want to work?
Do I start my own business?
How much should I ideally be earning?
What skills do I need to acquire?
Also, take this time to reflect on what went wrong, what can be improved, what you learnt, what is valuable about this experience.
If you have worked at your last job for 5 years – what did you learn on the job, what are some of the skills you have acquired, what are some of the key contacts you made.
The more questions you ask yourself at this time, the more clarity you obtain regarding the next phase of your career.
3. Fix your Mindset
So by now, you have a clearer idea on what you want to do next.
Before you start the process of applying for jobs – it is important for you to get into the right mindset. Your job search is 80% psychological and 20% strategy.
Here are some mindsets to accept & adapt
Accept the fact that the job search will not be easy. Accept that you probably might get rejected. Accept that it might take longer than expected.
Your potential employer is interested in what you can do for them rather than who you are as a person. They are interested in your contributions rather than your personality.
Not everyone will be interested in you, and you will get rejections.
You are valuable and companies need your skills.
In addition, a key mindset to adopt is that you are important. Often, a job loss can invoke self-doubt and you start devaluing yourself.
If you have worked for your last company for 5 years, then you had to be good, right? No company will keep someone on their payroll for a long time if the employee sucks. You have added value in the past, and you will add value in the future.
And this is why the reflection (2nd stage) above is important. Hopefully, by now you have figured out your strengths, aspirations, your value, your skillset. This will help you boost your confidence before you start the job search process.
If you are not convinced that you are a strong candidate and you have value to add to the marketplace – then you are too early, and you should not be applying for new jobs yet.
Please fix your mindset before you get into specific job search strategies.
4. Commit to the Process
We all know that job search isn't easy. It is not fun. Many times it's painful, you worry constantly and you will have self-doubt. It's hard to stay 100% motivated when you have no income coming in. That's why it is very important that you take the job search process seriously.
Yes, the job search is a process. It is a linear process. There are multiple steps, and you will have to go through each step before you obtain any type of a job offer.
It is imperative that you treat your job search as a full-time job. You are already past the chill, reflect relax stage. Now you have started the process, so please treat the process with respect and diligence.
When you are working full-time, you probably are in the office from 9am to 5pm.
Your new 9-5 job is to look for jobs. During business hours you will be researching companies, upgrading skills, preparing for interviews, applying for jobs, having conversations, etc.
If you start slacking off here – then it will lengthen the time it takes you to secure a job offer.
5. Get Your Ammunition Ready
You have taken care of the mindset and you have accepted the reality of the job search process.
Great!! Now, let's look at specific strategies.
Create a brag file. Write down and if possible print your accomplishments and compile them. As you are collecting information for your brag file – you will start to feel more and more confident. Remember mindset (3rd Stage).
As you go through this process of creating a brag file – you will start feeling better. In some cases, you feel proud of what you have accomplished so far. We are driven by positive emotions as much as negative emotions. And it is crucial at this point, that you get yourself into a positive state throughout your job search process.
Create a target list of companies that you want to potentially work for. I recommend creating an excel spreadsheet. In the list, you should have the name of the companies, locations, key contacts (i.e. HR and Hiring Manager), etc.
In addition to this – make sure you update your LinkedIn Profile, your resume, your cover letter, etc. There are numerous resources on the web that will teach you how to create effective resumes and cover letters.
Contact your potential references upfront. Ask them for their permission to use their names during your job search process. And inform them, when you get to the final stages of your job search process –you are going to be counting on them for their help.
6. Tap into your Network
Reach out to your friends, colleagues (past and present) asking them for guidance and assistance. Connect with and reach out to recruiters in your circle – LinkedIn is a great resource for this.
In other words, tap into your network.
A lot has been said about the importance of networking and how you can shorten your job search process by using your existing network.
I would like to share a personal story on how I won a job offer in the past by tapping into my network.
A few years ago, I was going through some challenges with my then employer. I decided to chat with my network about my situation before starting my job search process.
I was having a conversation with a good friend. He was telling me that a Senior Recruiter had reached out to him 2 days ago. My friend at that time was not interested. He described to me what the recruiter was looking for. It seemed like a great fit for my qualifications and career aspirations. I shared my interest for the position.
The next day he connected me with the recruiter. The recruiter was impressed with my experience, and he recommended me to his client as a top candidate. He was very helpful in grooming me for the position. I went through the process with his client and ended up winning a job offer.
Had I not spoken to my network (my friend) – I perhaps would never have heard about this opportunity.
That's why it is imperative you reach out to your network.
7. Start Applying for jobs
Most of the job offers I have won in my career- has been because I followed the traditional job search process i.e. applying on job boards.
There are lots of information & advice out there implying that traditional job search i.e. applying for jobs does not work.
I think that advice is nonsense.
Every day, companies spend hundreds of dollars on job sites such as indeed, LinkedIn, Glassdoor, etc. to look for candidates. If you visit these sites each day, there is an influx of opportunities out there.
And everyday people like you and me are winning job offers through the traditional job search process.
Full Disclaimer- the traditional job search is difficult and the odds are not in your favour, I would be the first person to say that, but that does not mean it does not work.
It works- trust me. It has for me, and others in my network.
However, you need a strategy.
This is where the Target list is important.
Visit the companies' websites and search for openings. Most companies have this information on their careers page. Alternatively, search on LinkedIn, Indeed and Glassdoor for these companies – and you will also see the list of advertised jobs.
Before you apply for any of these jobs find out who the Hiring Manager or Recruiting Manager is. This is not impossible to obtain, but might be difficult. In many cases, you will find out who they are. It is important that you customize your resume and cover letters to the role and the individual at the respective companies.
Track each job application on your spreadsheet. In your spreadsheet make sure you also add the URL of the job you applied for, and the date that you have applied.
A key thing, you might get a few call backs or interviews in the first few days. Don't stop your job search process right away. Don't get cocky or over-confident. Don't get too comfortable.
Keep applying for jobs unless and until you receive a solid job offer in writing. Yes keep applying. I cannot stress this enough. Its human nature to rest on our laurels. And don't make that mistake.
And once again – track everything.
8. Follow-up
In many cases, you won't hear back from the jobs you have applied for.
Be prepared in advance for this. Remember Mindset (3rd Stage).
If you are not hearing back at all, then there's a problem with your resume or cover letter. For example, you have applied to 50 jobs and got 0 interview requests– there is a problem. This is why it is crucial to track your applications. By tracking, you know how many jobs you have applied for, and how many interview requests you have received.
If you receive some calls, then your resume is definitely working. For example, you got 5 interview requests out of 50 applications- that is a decent outcome. Your strategy is working.
Please have realistic expectations –you will not hear back from all the 50 companies you have applied for. If you do, please contact me and tell me how – I want to learn from you.
A tested strategy that has worked for me is to send a follow-up email. I make it a point to send a follow-up email for all my applications.
In some cases, I have got a reply back right away asking for a screening call/ job interview.
In some cases, they reply back saying that I was not a good fit. Not a problem, at least I know the outcome of my application. And I can move on to other opportunities.
At the beginning of my sales career, I had sent follow up emails to two different job applications. One of them called me back the same day and scheduled an interview. The Hiring Manager told me that my follow up email was the reason he wanted to see me, I showed initiative and stood out from other candidates.
The other employer called me a day later and scheduled an interview.  I ended up getting both the job offers.  In the end, I picked the second employer, and I stayed at that company for 5 years. What might have happened had I not followed up?
Also, make it a point to follow up after each of your interviews or conversations with prospective employers. Send them a thank you note. If they met 5 candidates that day and you are the only one who followed up with a thank you email – then more brownie points for you.
If you are active on all your opportunities- there is a strong chance you might win more than one offer. And this puts you in a stronger negotiation position.
Very simple – the more jobs you apply for, the more call-backs you get, the more interviews you secure, the more you increase the odds of getting hired.
Case Study – Personal Story
I wanted to share a Personal Story, on how I used the above steps to win a new job within few weeks after losing my job.
Recently, I went through a job loss – I was laid off. The company I was working for downsized and shut down multiple offices across North America. In an instant, I went from happy at my job to being unemployed. I was shocked and confused. To be honest, it took me a few days to recover from the shock.
I took the first few days to tell all my closest friends and family about what happened. It was nice to get it off my chest. Many offered their condolences, some even gave me some advice, and some encouraged and motivated me.
I took a few more days to chill and reflect. It was still at the tail end of the summer. So, I enjoyed some long peaceful walks. I got plenty of time to reflect. I was able to figure out what I wanted and what I did not want in my future career. I decided on the type of company I wanted to work for, where I wanted it, and the potential compensation.
I created a brag file. I collected a few LinkedIn recommendations (I have written a post on how to get more LinkedIn recommendations). I lined up my potential references. All this significantly, boosted my confidence before I was ready to apply for jobs.
I created a spreadsheet/ Target List and started compiling a list of companies to pursue.
I created a brand new resume and a cover letter. I uploaded them to job sites such as Monster, Workopolis, Indeed, CareerBuilder, etc.
I started applying for each job on my target list one by one.
And then I went through the process with a few potential employers.
From the point, I was unemployed – it took me 5 weeks to win 3 job offers. In retrospect, I am very happy that I lost my job. I am able to start working on an exciting opportunity (much better than my previous job). I look forward to starting my new challenge.
Some Quick Stats
# of jobs applied 150
Rejected /Disqualified 23
1st/ 2nd Stage Interviews 25
Final Stage Interviews 4
Job Offers Received 3
Job Offers Accepted 1
Yes, it was stressful and frustrating. And I still am yet to hear from close to 100 positions I had applied for.  Yet it does not matter.
The reason I shared my story is because I have used exactly the same strategies that I have recommended for you. I have practiced what I have preached.
It has worked for me recently, and I am pretty confident that it will work for your too – if you follow the process.
Lost your job? Not a problem, the best is yet to come.
Follow the process above and you will be successful in securing a new job.
All the best in your job search!!
Nissar Ahamed is an accomplished Growth Hacker with extensive experience working as a Blogger, Content Creator and Editor. He is the Founder and Editor of the Award-winning Career Blog,CareerMetis. The Blog has a community focused approach to career discussion and has earnt Nissar great respect amongst his peers.