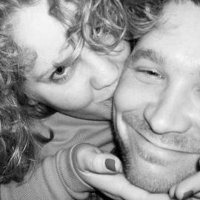 Editor's note: Drew Tewell is our contributor today.  Since I met Drew Tewell, we talked daily or have exchanged ideas through our common social channels. His latest book is The Dream Job Program: Get the job you want.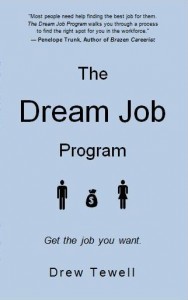 "Tough times never last, but tough people do"
Robert Schuller 
Being unemployed is not easy. I can say this from experience. I have only been at my current job for three weeks.
Today I want to share with you three things to remember if you're unemployed.
1. You will find another job
This is very important. When you are unemployed, things can seem hopeless. But you must not lose hope.
In my search for another job, one of the things I did was to focus my job search. What I mean by this is that I picked one position, employment recruiter, to go after.
Having a focus for your job search will help to concentrate all your efforts and make them more effective. Meaning, you will find a job faster.
2. This is only temporary
Even though it may feel like you have been out of work forever, and even though there may be no end in sight, this to shall pass.
Another tip to help you find a job faster is to schedule your job search. I spent some time in the morning, before my son woke up, and some time in the afternoon, while my son was taking a nap, looking for work.
Having a schedule and sticking to it will help keep your job search a priority among all the other things you have going on in your life.
3. Your dream job is waiting
If you currently find yourself unemployed, why not take some time to discover and land your dream job.
And when I say dream job, I am not talking about getting your one and only "dream job". The fact of matter is that you will probably have many more jobs spanning over your entire work life. What I am talking about is you getting the job you want at this age and stage in your professional life.
My final tip is actually the first thing you should do if you want to find a better job than you had before and that is to figure out what you want in your next job.
Years ago, after being fired from a job I didn't like, I took some time to figure out what I wanted in my next job. I wrote down 3 things:
 I wanted a job where I could help people.
I wanted a job where I could make more money.
I wanted a job where I could work with young people (I previously had a positive experience working with and mentoring youth).
I ended up targeting organizations that worked with young people and calling them directly. One of the organizations that I contacted had an opening that they were looking to fill immediately. I ended up landing a job helping people, making more money, and working with young people! In addition, this is where I started helping people with their work and careers, which is what I still do.
If I had not taken the time to figure out what I wanted in my next job, I may have never found that opportunity.
So if you are unemployed, be encouraged and remember:
You will find another job.
This is only temporary.
Your dream job is waiting.
Consider putting into practice the tips I mentioned. And before you know it, you will be talking to the right person at the right time who is hiring for the job you want.
Question: What advice would you give someone who is currently unemployed?
The Dream Job Program by Drew Tewell

If you are currently unemployed, or you just don't like your job, and you would like to discover and land your dream job, go to dreamjobprogram.com.Enter your email address and you'll get a FREE copy of my book, The Dream Job Program: Get the job you want (which sells on Amazon).This is the same material that I took my coaching clients through. The only difference is they paid me hundreds of dollars for it.
I am the "The Voice of Job Seekers!" I offer compassionate career and job search advice as I hack and re-imagine the job search process. You need to be "the prescription to an employer's job description." You must be solution-oriented and work in positions in companies where you are the remedy. Your job search must be a lifestyle, and your career must be in front of you constantly. You can no longer shed your aspirations at the change seasons. There are strengths you have that need constant use and development. Be sure you sign up to download my E-Book, "421 Modern Job Search Tips 2021!" You can find my career advice and work in media outlets such as Forbes, Inc., Fast Company, Harvard Business Review, Glassdoor, and many other outlets.