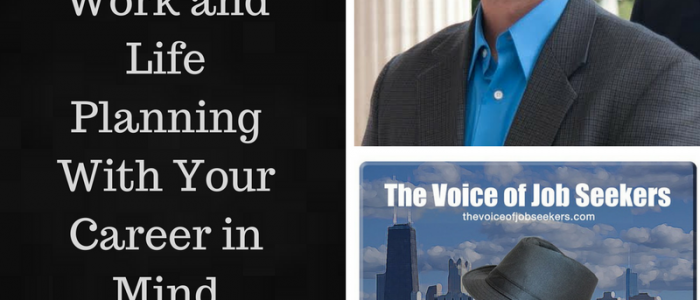 Podcast: Play in new window | Download | Embed
Subscribe: Apple Podcasts | RSS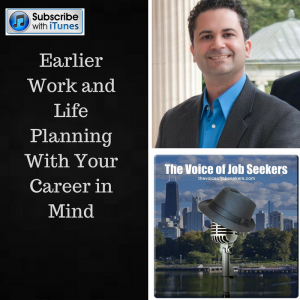 Let's face it, the lines between work and life continue to mesh. Many professionals are trying to separate the two with 24-hour access to work product. According to Scott Behson, even executives are upfront about their need for work-life balance.
In this episode, we discuss his article, A Lesson for Future Working Parents.
If you want to contribute to the discussion, there are three ways you can do so:
Call and leave a voicemail at 708-365-9822, or text your comments to the same number
Go to TheVoiceofJobSeekers.com, press the "Send Voicemail" button on the right side of your screen and leave a message
Send email feedback to mark@thevoiceofjobseekers.com
This is Scott's third time on the show.
Here's more about his background:
Scott Behson is a professor of management at Fairleigh Dickinson University. He has a doctorate in Organizational Studies, and blogs at Fathers, Work and Family. He is a regular contributor to the Harvard Business Review, Time, Wall Street Journal. He's the author of The Working Dad's Survival Guide: How to Succeed at Work and at Home,
Here are some highlights from our discussion: 
Help his students look at their careers with possible family in mind, not just the prospect of a job
We need to be flexible and adaptable with our career planning, keeping up with technology trends
Important to be lifetime learners, self-learning, and stay relevant best described as future proofing
There's no easy formula but intentional in thinking about time, emotional bandwidth
Scott is seeing more high-intensive companies and individuals who are upfront in wanting flexibility
Do you need help with your career direction and career success?
Do you need coaching or instruction? I can help.
Please note, I will be taking a break for three weeks in May returning the first week in June. Then will offer six more shows until my summer break in July until September the week after Labor Day.
I am the "The Voice of Job Seekers!" I offer compassionate career and job search advice as I hack and re-imagine the job search process. You need to be "the prescription to an employer's job description." You must be solution-oriented and work in positions in companies where you are the remedy. Your job search must be a lifestyle, and your career must be in front of you constantly. You can no longer shed your aspirations at the change seasons. There are strengths you have that need constant use and development. Be sure you sign up to download my E-Book, "421 Modern Job Search Tips 2021!" You can find my career advice and work in media outlets such as Forbes, Inc., Fast Company, Harvard Business Review, Glassdoor, and many other outlets.