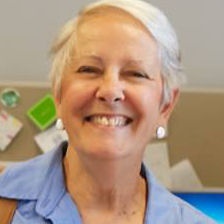 I am excited to announce the Fall lineup for The Voice of Job Seekers podcast. Feel free to share this newsletter with friends, clients, students, family and whomever else will benefit. Most of the show's guests for this fall are listed below.  There are more, but I will keep you waiting.
The lineup is subject to change. This list is not in order of appearance:
Susan Rooks (The Grammar Goddess)
Susan was on last year's show and is back. Her business experience as a trainer and educator has taken her around the world. We will be exploring business writing as it pertains to your brand.

Thea Kelley
Thea is the author of "The Complete and Quick Guide to a Winning Interview" reviewed by Forbes as "Excellent!" She has coached and guided thousands throughout the year. She came through a recommendation by Wendy Enelow who was a guest last Winter.  She was the first guest of the season. Listen to our show here.

Scott Behson
Scott is a Professor at Fairleigh Dickinson University and often seen on CNN and the Wall Street Journal. The Trump Administration has a few things to say about parental leave (particularly Ivanka Trump), and Scott gives us his perspective how it will affect job seekers and career changers.
Sheila Caldwell, ED.D 
Sheila is an educator and advisor to the President on Diversity and Inclusion at the University of North Georgia. For many college campuses, students are looking for ways to mitigate bias as many of them are affected by intentional and unintentional bias at school and eventually in the workplace. We discuss how students find strategies and places to combat bias.

Susan P. Joyce
Susan is one of the pioneers of the online career advice space. She is one of the world's experts on online reputation and career advice writers. It's likely if you're a career practitioner then you've used Job-Hunt.org and WorkCoachCafe.com as resources. We will discuss personal SEO and "Defensive Googling" as it pertains to your career. Our last conversation is still relevant. If you want to hear our last chat, then click here to listen.
Diane Phillips
Diane is the co-author of "Finding Yourself a Job in 30 Days." She has more than three decades of helping job seekers and consulting with Fortune 100 executives. We discuss how to make your best work collateral for your job search among other things.
  
Chris Fields and Janine Truitt
Chris and Janine are standout voices in the Human Resources world, speakers, trainers, and writers. If you want an idea of how we roll, listen to this episode from last Winter.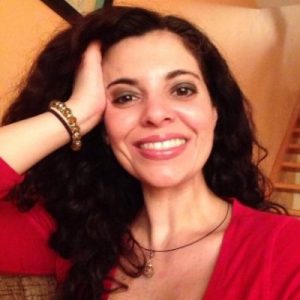 Victoria Crispo
Victoria is the Manager of College and Professional Outreach at Idealist.org, one of the best nonprofit job boards by Forbes. IdealistCareers is the careers blog for the site.  Victoria discusses the changes at the site.
I am the "The Voice of Job Seekers," career consultant, job seeker advocate, career writer, and founder of this award-winning blog. I help the employed, unemployed, underemployed, and under-appreciated find jobs using job search strategies to navigate the new job market. I aim to give a safe place online to those with different needs, cultures, and ethnicities to find their voice in the job market. Thousands have read my career advice throughout the web as I write about everything from job search strategies to the mobile job search. I have published more than 400 articles on this blog and some of the largest career sites such as Recruiter.com, YouTern, and Come Recommended. I've been quoted in major online publications such as Monster, TIME/Money, Fortune, Business Insider and MSN. FlexJobs, JobMonkey, Aerotek, Career Pivot, and CareerSherpa listed my podcast as one of the top podcasts to help your job search. Love for you to sign up for the weekly newsletter. I share the latest articles I've written, new podcast episodes, and answer any questions you may have. The new job search is scary and if you need help, I am here for it!