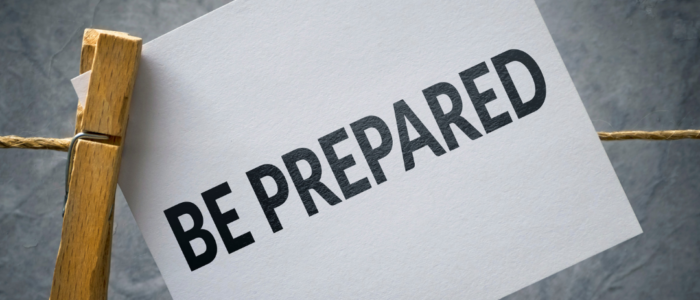 I had great mentors during my career, and three of them were bosses, and all of them were women. They leveraged their position to help position me to advance my career. Not only were they meaningful teachers of what they shared with me, but were also practitioners of what they taught me. One of them taught me a significant job search and career strategy you'll want to use from now on. 
One of my mentors and bosses was Eileen, who, from the day she became my boss, assured me she would prepare me to take her position when she moved. Unfortunately, that didn't happen, but her preparation took me to the next step. To this day, there was one thing she told me I wanted to share with you. It aligns with my mantra of job search being a lifestyle. 
I shared with Fast Company several months ago (reprinted by The Ladders) that Eileen told me once no matter how well or not so well things were going in her current job or career, she interviewed once a year with another company. I thought that was crazy at the time, but I remembered it but did NOT practice at the time. But it did come in handy later in my career, especially as I shared this advice with past clients and job seekers over the years. 
Many of you are still fighting the idea of managing your career closer than you have in the past. Here are the benefits you're missing:
Unless you are actively involved in an industry organization (and every job has its industry), interviewing is the only you'll find out how the landscape is changing. Today, most industries and jobs evolve because of tech upgrades, making things easier, faster, bigger, or stronger. You may think that you work the cash register, yet you're in the retail or department stores industry if you work at Best Buy. You can start by checking the list of organizations at 

Job Stars

. By default, you may consider joining a customer service organization (or name a logical association with your profession) such as the 

National Customer Service Association

. 

Job interviewing is a skill, and there are trends constantly changing in all industries. You've heard much about video interviews are becoming a staple in screening applicants and job candidates before meeting with a decision-maker. You probably didn't know some industries use panel interviews and require the candidate to engage in more than five rounds of interviews. Those are important if the last time you've interviewed was two years ago. 
Your ability to adapt will be tested either by the process itself or within the interviewing process through questioning. If you fail to articulate your challenges during the pandemic through trials or transition, you may not resonate with a company that has endured multiple challenges from the beginning. 

Interviewing more often will challenge your knowledge of emerging technology. Companies prefer someone who is tech-ready from day one. Others may train you, but it helps to know what's trending. You can decide if you need to invest in updated training or add value to your current employer by mentioning what the industry is using.  They may ask you to make suggestions. There's no need for me to tell you what that means to every employer. 

Interviewing each year could increase your network when you are getting referrals if you're thoughtful in creating great conversations. Let's say you don't get a job offer from the company you meet with, but you ask them to connect with you on LinkedIn. By maintaining that relationship opens many possibilities to get other referrals or interview again at a better time when you're a better fit. 

You'll get used to customizing your storytelling abilities to each employer. No one tells a story, a joke, anecdote the same way each time. As you understand the industry at large, you'll appreciate each interview will listen for a resonating narrative. 

Industry terminology also changes, like the direction of the wind. I'm sure if I told you to "cool out," you'll think I'm a Cro-Magnon man. Similarly, if you use a term, you think it sounds like you're knowledgeable, and it isn't changing the way an interviewer sees you. 
The more frequently you interview while you're employed, the better you'll prepare yourself for when it's time to change jobs or careers. I didn't discuss in this article how this practice can help you bring more value to your current company or provide you with additional intrinsic motivation. You can also decide if there is a future in the industry and decide it's time to explore other options. Over time, you control the pivots and advances and are caught unready for economic or sector crashes. 
I am the "The Voice of Job Seekers!" I offer compassionate career and job search advice as I hack and re-imagine the job search process. You need to be "the prescription to an employer's job description." You must be solution-oriented and work in positions in companies where you are the remedy. Your job search must be a lifestyle, and your career must be in front of you constantly. You can no longer shed your aspirations at the change seasons. There are strengths you have that need constant use and development. Be sure you sign up to download my E-Book, "421 Modern Job Search Tips 2021!" You can find my career advice and work in media outlets such as Forbes, Inc., Fast Company, Harvard Business Review, Glassdoor, and many other outlets.