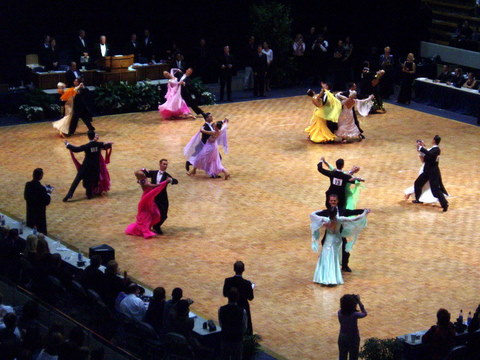 I must admit that I am sometimes quite resistant by social profiles. I personally do not feel everyone, even employers, needs to know everything about me.  Nor do I want to know everything about others. We all have opinionated demons that can be extreme to those that do not agree with us.
So what!
Such is life! This is what makes the world unique and interesting. We are not robots.
Some would argue that these technology avenues are good for recruiting because recruiters can use them to get to know their candidates. I totally disagree. Anyone can create an social profile that gives the viewer an image of a workplace angel…the perfect candidate…the right fit for the team.
To me, this makes social profiles unreliable. If someone uses their Twitter account to rant and rave about their passions that may not be common to the masses, does not mean that they will not be an excellent employee. Now, let us turn the table. Someone can have glowing online social profiles but their workplace ethic simply sucks.
My belief is that recruiters should not heavily rely on social profiles in recruiting decisions. It's an unstable source as we as humans are sometimes unstable. Since I do not have the ultimate hiring power for the entire world, I, in addition to you, must consider the trends of our "social media crazed" society.
Having  social profiles on the web becomes problematic when we do not consider our audience. Sure they can delete your friendship on Facebook or stop following you on Twitter but the audience is actually the ENTIRE world. Technology has taught us repeatedly that once something has been sent digitally, it is available forever and for ALL to view.
We must seriously consider all the messages that we send when we post on Facebook, Tweet, text or send e-mails. Our fascination with technology is great and has afforded us ways of connecting with others at a very cheap rate. No one ever really complains of having an outrageous long distance telephone bill these days. We can simply text, email, Tweet or Facebook our long distance friends and family.
Almost everyone desires to be an authentic being. We want to be true to ourselves. What happens when being true to ourselves is "politically incorrect"? Well, if you know this about yourself, you may want to monitor how you use technology and when you use technology. It may help to make an agreement with yourself such as never to use technology when you're angry or intoxicated.
Another short 1-2-3 "punch to yourself in the face" is to 1) STOP, 2) consider the possibilities of how your social profiles may affect the entire world and 3) choose. You may still choose to proceed after these steps but at least you are conscious of what you are doing and aware of the possible negative impacts of your use of technology. Let us not be foolish to believe that it doesn't matter or we won't get caught.
Roland Martin
Mr. Martin had been with CNN since 2007. Last year he released a tweet that seems to have eventually cost him his position with CNN. Two days after his negative tweet regarding the gay community, he was suspended from CNN.
He also met with the Gay & Lesbian Alliance Against Defamation organization after the tweet in an effort to repair the damage he caused. After last year's Presidential election, Mr. Martin was seen less and less on CNN. April 6, 2013 was his last day with CNN. Coincident? NOT! I truly believe his tweet cost him his position with CNN. Had he punched himself in the face with my 1-2-3 suggestions above, he would probably still have his job at CNN.

Michael Nodianos
This is really sad. This young man was videotaped while expressing his very strong and probably inebriated opinions regarding the rape of a young girl. In the video, he joked about the rape and his comments were definitely politically incorrect. Mr. Nodianos was wearing an Ohio State University shirt during the video.
The video was deleted but hackers found a way to release it. It went viral. A Facebook campaign was launched to have Mr. Nodianos expelled and to have his academic scholarship revoked. He is no longer a student at Ohio State University.
His irresponsible use of technology has cost him his academic scholarship and education at Ohio State University. All that we do online socially is a part of our electronic profile regardless of whether that was the initial intention.
Richard Cebull
Mr. Cebull forwarded a racist joke. Does he have the right to be a racist? Yes, he does. Does he have the right to be a chief federal judge and known racist? No, he does not. Mr. Cebull's action of forwarding a racist joke about President Obama was unacceptable and unlawful.
Mr. Cebull wrote a letter of apology to the President in addition to filing a complaint against himself. We must remember that what we distribute digitally to a few individuals potentially is seen by the masses.
The delicate dance of authenticity and political correctness is an absolute requirement regardless of your position in life. Technology connects us all and does it very quickly. If you Google your name, what do you see? More importantly is what do you want your potential employer to see? Being intentional with our use of technology is not an option. Our social profiles have capabilities to extend worldwide. Now that's a large audience. Do you want applause or do you want to be "booed?"
How important is a social profile to you? Tell us what you think in the comments section.
Bianca Michelle Thompson, Chicago native, has worked in the corporate arena within the Chicago Loop for over twenty-five years. The last thirteen years have been within the Human Resources profession. Her experiences within the Human Resources field and her personal life inspired her passion for training and coaching. Bianca has done extensive self-development, team-building and coaching coursework within the corporate and non-profit arenas and with Phoenix Arises Seminars.