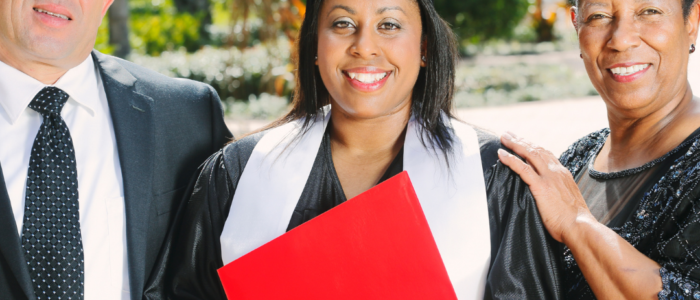 If your parents haven't been on the job market in 10-15 years, even if they were jobless during the great recession, you should **mostly** ignore their advice. If they are career practitioners or have intentionally changed jobs two or three times since 2008, then politely thank them for their input. Or maybe it's their attitude you should ignore, because still, even for someone like me who is a career writer and practitioner at times, it reeks of "old school" stench.
I'm critical of my generation of professionals because we have one bit of advice that stands the test of time—people.
"People make the world go around" to paraphrase 
the Stylistics
. People hire people—all of those clichés.
Many of my generations are giving sprinting advice and not marathon tips. Even worse, they are giving hybrid advice that's at best outdated that helps only a few.
"Look full-time to get a full-time job."
It was confirmed at that time when you went door-to-door visiting employers in person, attend cattle calls for jobs, and visit job fairs who actually would have real jobs and hire on site. That would be true if we were looking through the newspaper daily, fax or mail-in resumes, and oh wait, don't call them because they're not taking calls.
"You got to sell yourself."
True. But more often than not,
 it's all they got.
 Ask them how they sell themselves, and they will revert to unemployment training they had from 1999. Have they interviewed in front of a panel of five potential coworkers? How do you handle a panel interview? If they have done so, then they may offer something valuable. Today's job interviewing is not using your will to get a result. There is a skill requiring research, tact, and respect with a pinch of personality that makes an attractive job candidate and is need more than ever in virtual interviews.
"It's a numbers game."
There are too many stories of those who applied to hundreds of jobs without getting an interview and a 
plethora of reasons
 why outside of filling out applications. It was true in 2000, but today, not so much.
"All you need is a social presence online."
Many employers and recruiters use a social profile before initiating contact, and many more
vet candidates
based on background checks. I cringe at all things, "…all you need is…" It would be best if you were where your industry colleagues find jobs with a robust profile that takes seconds to figure out what you do. People who want to refer your final decisions are based on what you tell them in your profile and compare it to others.
"You need to get out the house."
Well, we know that's not true. Yet, some forgot what March 2020 to June 2020 was like.
"Employers will do a credit and background check during references."
Well, not true. Credit checks are a different story. Credit checks are banned in 
10 states and some cities
, and the others not so much. It's good to understand if a state permits credit checks as part of their hiring process, become familiar with what 
employers are considering
.
These are just a few of the many outdated advice parents are giving their young. They probably have gotten it from friends, but if they don't regularly hire, work as career advisors of some type, or have experience the interview process in the last few years, you should judiciously consider their advice. If you ignore it completely, fine. It's probably better to hear it all from elsewhere as the resources are plentiful. And you'll need to vet that too.
I am the "The Voice of Job Seekers!" I offer compassionate career and job search advice as I hack and re-imagine the job search process. You need to be "the prescription to an employer's job description." You must be solution-oriented and work in positions in companies where you are the remedy. Your job search must be a lifestyle, and your career must be in front of you constantly. You can no longer shed your aspirations at the change seasons. There are strengths you have that need constant use and development. Be sure you sign up to download my E-Book, "421 Modern Job Search Tips 2021!" You can find my career advice and work in media outlets such as Forbes, Inc., Fast Company, Harvard Business Review, Glassdoor, and many other outlets.