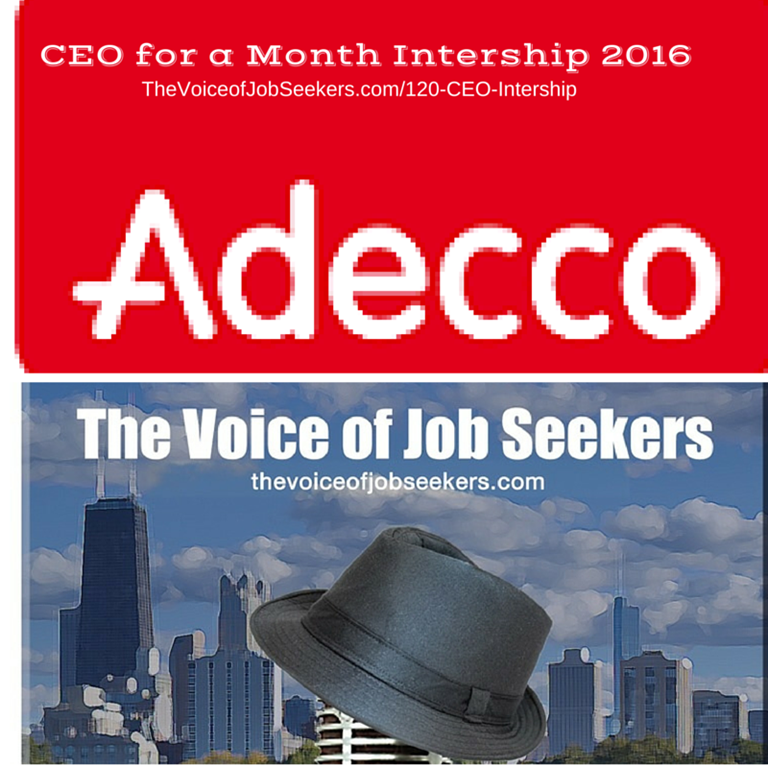 Podcast: Play in new window | Download | Embed
Subscribe: Apple Podcasts | RSS

I am proud to help Adecco Group North America to promote their annual "CEO for a month" internship program in North America. This is the second year Rich Thompson (@rich18thompson), Chief Human Resources Officer, Adecco Group North America and I talk about this once in a lifetime program where one person will shadow and travel with Adecco's senior leadership and executives. The winner will participate in an internship program and experience the front seat global perspective of the world of work.
How would an internship like this help you? Let me know your thoughts:
1) Leave a voice mail or text message at 708-365-9822. Let me know if I can share it on future shows
2) Email me: [email protected]
3) Go to TheVoiceofJobSeekers.com and press the "Send Voicemail" button to leave a message online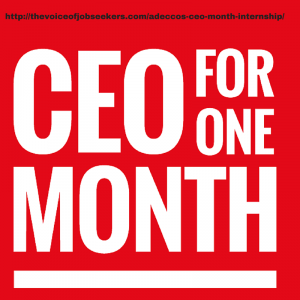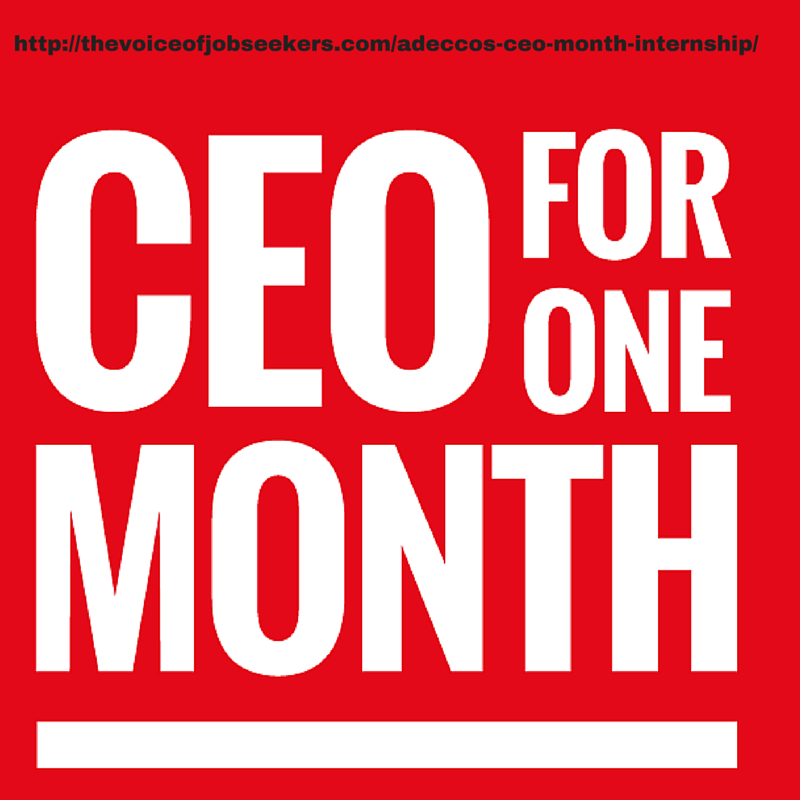 "Rich stated that as a result of the skills gap, identifying talent is becoming much more difficult. The question is: 'How can you find the right people?'"
Adecco recently released Definitive Guide to Building a Better Workforce, provides unique insight into the types of talent today's employers need, the skills that are most difficult to find and how they're conceptualizing and addressing the skills gaps within their organizations
The skills gap has forced companies to become very creative in their search for talent
There are no longer a fixed set of roles for job seekers, even in the manufacturing sector, employment is fluid
Instead of being an expert on two areas, it's necessary to be an expert on ten areas
Some of the guides, highlights:
· 80% of employers believe the skills gap to be real
o 53% call the skills gap the biggest HR challenge today
· Top reasons for the skills gap include gaps in wage expectations (46%) and new/shifting technologies (41%)
o Followed by employers not willing to pay enough to attract talent (32%), job requirements that are above entry requirements (27%) and access to education (21%)
· 76% of organizations use contingent labor to enhance their workforce and close talent gaps in various roles
· The toughest skills to recruit for are critical thinking and/or problem-solving
There are two paths of meaning for young job seeker graduates: altruistic and marketing him or herself
New graduates must grow and bring value quickly. The traditional entry-level position and expectation are obsolete
Two or three internships state the candidate is well-versed thusly, more competitive
Graduates can thrive in their internships by expanding their network, learn as much as you can, and increase awareness of everything around them
Internships are opportunities to gain and grasp an understanding of the corporate culture. Note what works and doesn't work.
For Adecco, the "can-do" attitude becomes a dress rehearsal, more often than not, they hire the intern full-time
Rich shares how "CEO for a month" contest is an obligation as a large employer to tackle youth unemployment (which is very high)
You can go to AdeccoWaytoWork.com to apply today for this unique internship opportunity
Five finalists will be flown to Adecco Group North America office in Jacksonville, Florida for a boot camp for three days. The winner will get the opportunity and automatically entered as a candidate for the global "CEO for One month!"
Need help with your career goals, directions, or efforts? Do you need coaching or instruction? I am here for it!Also, join our Linkedin community! You'll enjoy some of the insights shared by community members and other career pros!
I would still like to help self-published career professionals promote their books. If you're interested, find more info here.
For the first time in 1 1/2 years, I am opening to career professionals to write guest articles. If you're interested, you can go here for further topics and directions to submit.
I am the "The Voice of Job Seekers!" I offer compassionate career and job search advice as I hack and re-imagine the job search process. You need to be "the prescription to an employer's job description." You must be solution-oriented and work in positions in companies where you are the remedy. Your job search must be a lifestyle, and your career must be in front of you constantly. You can no longer shed your aspirations at the change seasons. There are strengths you have that need constant use and development. Be sure you sign up to download my E-Book, "421 Modern Job Search Tips 2021!" You can find my career advice and work in media outlets such as Forbes, Inc., Fast Company, Harvard Business Review, Glassdoor, and many other outlets.