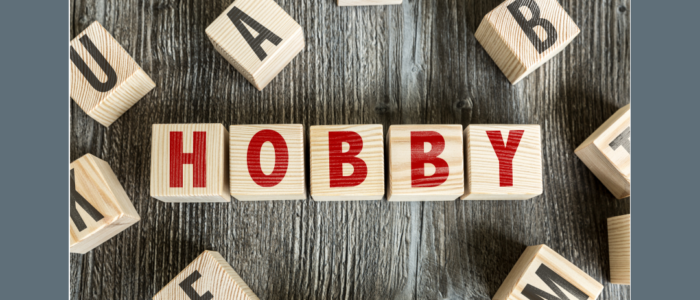 For most people, it takes time to turn your hobby into a profitable career. They also have to balance their life and career in partition-like ways. Their main job is usually something they don't enjoy, and their hobby has grown into a love child they can't wait to explore. Time passes like a flash flood, and it makes them happy.
Why not test to see if it's a viable career?
And why not test all of your potential career options? It's a part of taking control of your control career.
Instead of surrendering to regret and procrastination, it doesn't hurt to
make small steps
to see if it's a viable business. You can jump right in without knowing the temperature of the water, or, before you go LLC on us, think of what it will look like with small efforts at a time. If you're unsure of the tax codes and the business side it's important
you understand it
:
😎Networking on social media about your process and get some attention on your goals.
😎Get the right feedback as you discover who is helpful and who are just enthusiasts.
😎Partner with people who share your work ethic, your goals and would collaborate with you on parts of your hobby.
😎There are groups, organizations, and associations you can join to keep your finger on the industry and learn new things about the industry's culture.
😎Since you have complete control of how and when you show up, make the most opportunities to stand out, show your progress or perfection, and don't be afraid of the white noise. You may not get what you want for a while.
Asking this question to yourself during the "Great Resignation" is the best thing you can do. The competition for jobs has become fierce with the millions who are betting on themselves to find the best possible situation. Hobbies take a long time to turn them into careers, but now is the time for the next step. What that next step is, you may have decided by your actions or inactions
toward your goal
.
Collaborations are the way to test ideas. Since this is a passion, you understand time is the currency. So, time can be your greatest ally because you can take your time or segment your efforts by doing a little selling in short periods. It will take time to figure out if a hobby is viable as a business. Much of it will depend on what you make of it.
My name is Mark Anthony Dyson, and I am the Founder of The Voice of Job Seekers. I am a career advice writer, but more importantly, I hack and re-imagine the job search process.. I've worked with hundreds of job seekers one-on-one helping them to construct a narrative and strategy that appeals to hiring managers and recruiters. I present at colleges and organizations, and facilitated many workshops including my volunteer effort through a Job Lab. I write and create useful job search content on this blog and write career and workplace advice for blogs such as Glassdoor, Payscale, Job-Hunt.org, Prezi and more. Media Feature highlights: Forbes, Business Insider, NBC News, Glassdoor, LinkedIn's #GetHired, and NPR Freelance writer and content contributor: Glassdoor, Payscale, job-hunt.org, The Financial Diet, RippleMatch.com and more. Contact me to contribute career, job search, or workplace advice for your site at markanthonydyson@gmail.com.