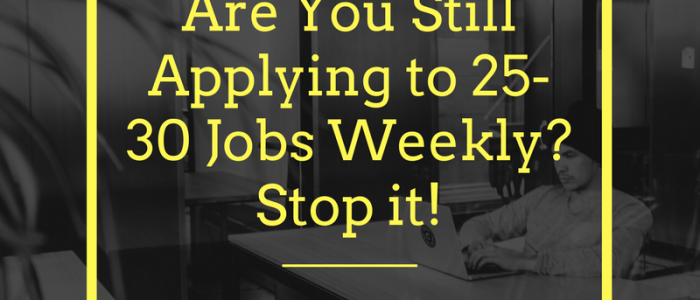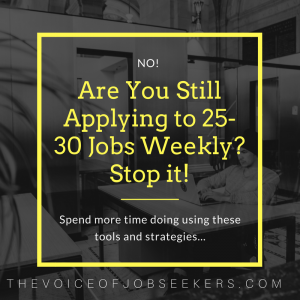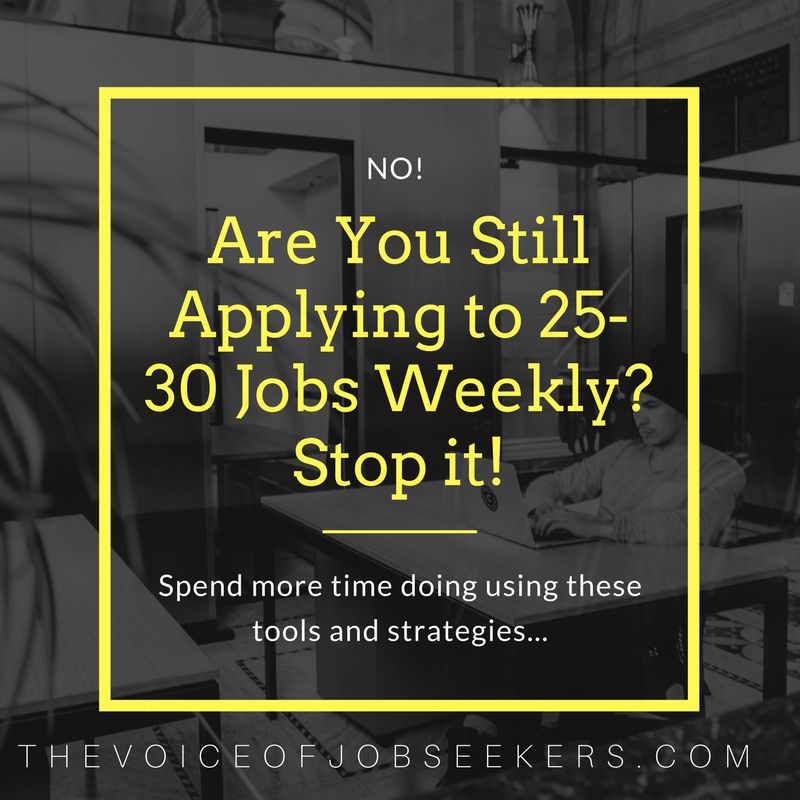 I wanted to share this Quora question I answered last week.
I'm a media studies major and just got my masters in communications, so I can basically go into any field, though I'm probably best suited for Human Resources. Are there any general tips one can offer about getting into the field? Thx.
Most people get the jobs they want (including HR) by doing several things. Many of these strategies are disruptive but create success for several career changes. Since you just graduated and the only information about you here is your interest, these are shots in the dark:
Network, network, and network
You may have a gold mine already with the people you know. The best way they can help you is being as specific as possible. Assuming you are trying to get your foot in the door, see if you can find within your network an HR employee. He or she can get your resume to a person instead of applying on line and being in a batch of 100+ resumes.
      2. Understand the jobs competition is fierce
Even graduates in Human Resources are challenged with the competition. My friend and colleague Chris Fields who is a great resume writer and HR specialist offered this thought on LinkedIn about 3 months ago. It was liked over 1200 times with 115 comments.
      3. Go small start up for more jobs
I recommend applying to the small companies but use your network. I will say small companies are more open to conversation starters on LinkedIn, Twitter, and yes, even here on Quora. If you have an all-star LinkedIn profile and have relevant activity, then as you reach out to someone who can influence your entry, you'll be partially vetted because of a completed profile. If it's incomplete, they don't know if you're real, or serious, thus disqualifying yourself.
Another reason to go small is they are likely not requiring an HR related degree or HR certifications. An entry-level employee can qualify for an HR assistant just as well as anyone. I know a young lady who contacted me after she received her HR Master's and did an HR related internship. She is working through her obstacles, but you have to focus on your value. With your Master's you probably can write well and can offer training, documentation, or write a training manual. It's a good sell and a way to separate yourself from the pack of 100.
       4. Join professional groups
You can get to know HR professionals on LinkedIn and Facebook groups. If there are some in your hometown, it's a plus. Getting to know them and for them knowing, liking, and trusting you gives you access your competition won't have.
        5. Use your school's career services
Many times they can put you in touch with active alumni who are still connected with the school for the sole purpose of helping graduates with opportunities. If not, they full of resources and strategies to help you with your job search.
       6. Informational interviews
Since it's summer, things may be slightly slow with employee vacations, you can even contact an office and just ask for 10 minutes of a hiring manager's time to ask for information about the position (don't ask for the job, don't offer your resume UNLESS they ask you). You want to use the information as intel to shape your narrative in selling yourself to other companies. Most of all, use it as a chance to build a business relationship.
Overall, whatever field you choose your presence off and online must show an interest in the field. It's not an easy field to get into even if you're passionate about it. But it can be done. It just takes a little time and work. But again, it is your networking will determine your chances better than any other way.
I am the "The Voice of Job Seekers," career consultant, job seeker advocate, career writer, and founder of this award-winning blog. I help the employed, unemployed, underemployed, and under-appreciated find jobs using job search strategies to navigate the new job market. I aim to give a safe place online to those with different needs, cultures, and ethnicities to find their voice in the job market. Thousands have read my career advice throughout the web as I write about everything from job search strategies to the mobile job search. I have published more than 400 articles on this blog and some of the largest career sites such as Recruiter.com, YouTern, and Come Recommended. I've been quoted in major online publications such as Monster, TIME/Money, Fortune, Business Insider and MSN. FlexJobs, JobMonkey, Aerotek, Career Pivot, and CareerSherpa listed my podcast as one of the top podcasts to help your job search. Love for you to sign up for the weekly newsletter. I share the latest articles I've written, new podcast episodes, and answer any questions you may have. The new job search is scary and if you need help, I am here for it!