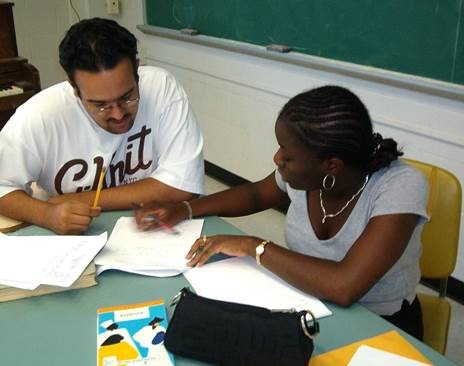 Tis the post-season of goodwill, and what better way to help our fellow man than with the gift of knowledge? During the winter season many students and their parents will be looking for tutors to aid them in their studies for the coming year and the series of standardized tests which beckon. Tutoring provides an excellent opportunity for jobseekers to use their craft to help others, earn some extra income and maybe even initiate a new career.
In the current economic climate there are many teachers who are fully qualified yet cannot find work. Tutoring during the winter can potentially alleviate this issue. If you are an unemployed teacher you can tutor during the winter whilst continuing to apply for other full time or part time employment. When searching for a tutor, students and their parents prefer certified teachers, which increase your chances of acquiring consistent employment. However, tutors with other forms of professional experience are also sought after. For example, if you have previous experience in fields such as nursing, business, finance, law, or can adeptly play a musical instrument, then tutoring could prove to be an industrious career prospect.
Tutoring offers a wide variety of choice when deciding who to tutor and in what subject. You can work independently by utilizing contacts from previous schools or jobs to promote your availability for tutoring. If this does not suit you then there are a multitude of test prep companies which employ tutors. They assign you to students in your area to help prepare them for standardized tests and professional certificate exams.
Moreover, there are several free online resources which can aid you in tutoring, especially if you have not tutored before. There are online forums you can frequent which enable you to discuss teaching techniques and syllabus changes with other tutors. There are also databases whereupon you can access and print off free worksheets to use during your tutoring sessions.
Tutoring offers you the liberty to work at times which are convenient for you; from an hour after school to several hours on weekends or during the holidays. You can work as often or as sporadically as you wish because there remains a consistent need for private tutoring for a range of ages of students and in a variety of subjects.
Tutoring can provide a lucrative income during the winter and can continue throughout the following year. Pay varies depending on the particular student, the subject for which they require tutoring and the duration for which they require to be taught. $10 to $25 per hour is the average wage, however, there is an ever increasing demand for specialists in math, sciences and foreign languages, and thus some tutoring sessions may result in you earning up to $65 an hour!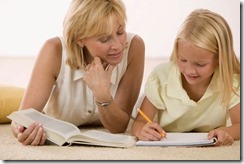 Tutoring during the winter can provide a stable income, and provides you with an opportunity to teach a subject which interests you, which you can teach at your own pace. Moreover, if you enjoy tutoring, you can continue it throughout the year, particularly in the fall and spring when there is a high demand for tutoring college students in preparation for their SAT and ACT aptitude tests. Tutoring has the potential to develop from a winter past time into a promising career as you remain in contact with modern education and its ever developing syllabus.
I am the "The Voice of Job Seekers!" I offer compassionate career and job search advice as I hack and re-imagine the job search process. You need to be "the prescription to an employer's job description." You must be solution-oriented and work in positions in companies where you are the remedy. Your job search must be a lifestyle, and your career must be in front of you constantly. You can no longer shed your aspirations at the change seasons. There are strengths you have that need constant use and development. Be sure you sign up to download my E-Book, "421 Modern Job Search Tips 2021!" You can find my career advice and work in media outlets such as Forbes, Inc., Fast Company, Harvard Business Review, Glassdoor, and many other outlets.