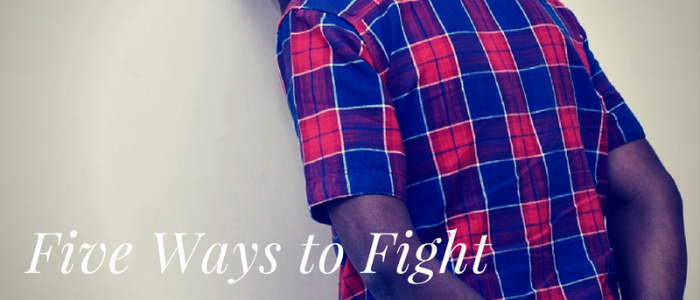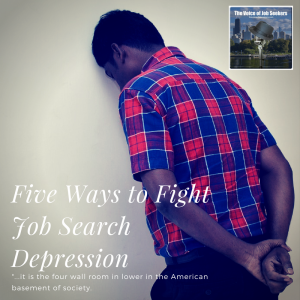 It's easy to say get counseling during a job search depression. It's not simple to do. We focus on the obstacles and forgetting our cheering section.  All of the burdens of life are shouldered because you know your family is expecting you to "carry your weight!" It's not easy to avoid depression, but I urge you to
fight it during your job search
.
"Get back out there and try!" It hurts to hear it and somewhat debilitating. Make the chanters understand how it hurts then get back to the job search! What most people
don't get about unemployment
–it is the four wall room in lower in the American basement of society.
It's not that you're not appreciative, but you've internalized the relationships, found a comfort zone, and liked some of the career-defining work. It's disappointing when there were circumstances you couldn't control, and it wasn't under your terms. Dysfunctional or not, your last coworkers were like family even if they didn't know you outside of work.
Counseling is good and maybe needed. But it's maybe one hour. You have 167 hours to fight on your own.  I've been down there before but found ways to deal with it. Mostly, people who exited without a say so deal with loss differently than those who do:
1. Bring closure to the loss of your last job(s)
People can sense your loss and how negatively it affects you when you talk (or don't talk). Even if it is all your fault, come to terms with the loss. One job is not everything you are. Your job is to find who you are and promote your value. Until then, it's difficult to be rational and positive.
2. Focus on others, and be solution oriented
No pity parties, no "should" party, and don't let others should all over you. Serving others is the best distractions and also a way to rediscover your strengths and gifts. You often get back by giving first. Great conversations often end with value exchange and follow-up.
3. Focus on and serve family
Unemployed or in-between employment, this is the time to put extra focus on family, household duties, and parents. Everyone should benefit from the extra time you have.
If you have children, you will gain perspective, and they will gain more emotional security by the increased involvement.
4. Exercise
It's the great stress reliever and equalizer. In fact, create significant visual and mental goals. If not losing weight, make it a goal to gain muscle or both. Go to YouTube and look for household
or playground workouts
. These are intensive enough to make moderate gains in your fitness goals. The more rigorous, the better to achieve level-up concrete goals.
5. Do encouraging and confidence building activities
For many people, this also means stop the small things that trigger negative thinking. Television and some movies are small deterrents, yet many "little" distractions could add up to one big "fed-up!" Volunteering could serve you well to build your confidence. You will be appreciated when the value added is through your strengths. You can control your schedule and if strategized, use skills to increase your career market value.
We could go on to discuss taking courses, journaling, and or blogging could help build your career. What's important is how you intrinsically deal with depression and changing behavior associated with it. Job search depression cannot be allowed black cloud space over your head or heart.
My name is Mark Anthony Dyson, and I am the Founder of The Voice of Job Seekers. I am a career advice writer, but more importantly, I hack and re-imagine the job search process.. I've worked with hundreds of job seekers one-on-one helping them to construct a narrative and strategy that appeals to hiring managers and recruiters. I present at colleges and organizations, and facilitated many workshops including my volunteer effort through a Job Lab. I write and create useful job search content on this blog and write career and workplace advice for blogs such as Glassdoor, Payscale, Job-Hunt.org, Prezi and more. Media Feature highlights: Forbes, Business Insider, NBC News, Glassdoor, LinkedIn's #GetHired, and NPR Freelance writer and content contributor: Glassdoor, Payscale, job-hunt.org, The Financial Diet, RippleMatch.com and more. Contact me to contribute career, job search, or workplace advice for your site at markanthonydyson@gmail.com.