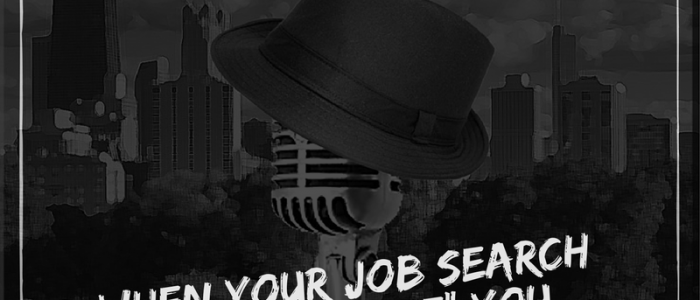 Podcast: Play in new window | Download | Embed
Subscribe: Apple Podcasts | RSS
Going into vacation mode, I wanted to offer some job search advice in what you can do in a pinch. Employers seem to ignore you lately. No call backs from employers, network contacts, or even seeing leads from anywhere.
Your job search  is in "code blue."
"Code blue" is a term used in hospitals when a patient is in distress. The heart has stopped. Resuscitation methods are in place. The team of residents, doctors, nurses et al deployed. This is critical, as it needs to be with your job search, and action is essential.
What do you do during when your job search lacks a heartbeat? When nothing is happening, how do you respond? I'd love to know what your thoughts and how you handle a lack of responsiveness from your efforts. Here's how you can let me know:
Call and leave a voicemail at 708-365-9822, or text your comments to the same number
Go to TheVoiceofJobSeekers.com, press the "Send Voicemail" button on the right side of your screen and leave a message
Send email feedback to mark@thevoiceofjobseekers.com
I contribute to Jobs2Careers, a site for jobs, job seeker advice, and employers. This week's show is a summary to the article I wrote.
Here are the key points to this article:
Your network is the most critical need in your job search. Everyone on the "code blue" team is trained and certified health professionals to perform CPR.
Since you will likely look for a job several times in your life, you should document what is yielding results.
Everyone on the code blue team drops what he or she is doing to answer to the announced code. People who you rely on want the truth so that they can respond truthfully and quickly. Otherwise, they'll ignore you.
It is time to put aside your pride and understand people helping are hoping and cheering for you. They want to see results, too!
 CPR is performed for at least 20 minutes. It is difficult to give your job search a time of how long it will take, but you can reset a goal.
They don't always know how hard it is to get leads, interviews, and the final offer. It's up to you to communicate what you need from them.
There is a lot of activity to do for your job search, but is it to keep busy? Or the illusion you're trying because you've lost heart?
Keeping your family apprised even when it looks abysmal is important.
Do you need job search coaching or instruction?
I am here for it! Use my contact information above to inquire about individual or group coaching. You can also sign up for my weekly newsletter at the top of my page.
I am the "The Voice of Job Seekers!" I offer compassionate career and job search advice as I hack and re-imagine the job search process. You need to be "the prescription to an employer's job description." You must be solution-oriented and work in positions in companies where you are the remedy. Your job search must be a lifestyle, and your career must be in front of you constantly. You can no longer shed your aspirations at the change seasons. There are strengths you have that need constant use and development. Be sure you sign up to download my E-Book, "421 Modern Job Search Tips 2021!" You can find my career advice and work in media outlets such as Forbes, Inc., Fast Company, Harvard Business Review, Glassdoor, and many other outlets.