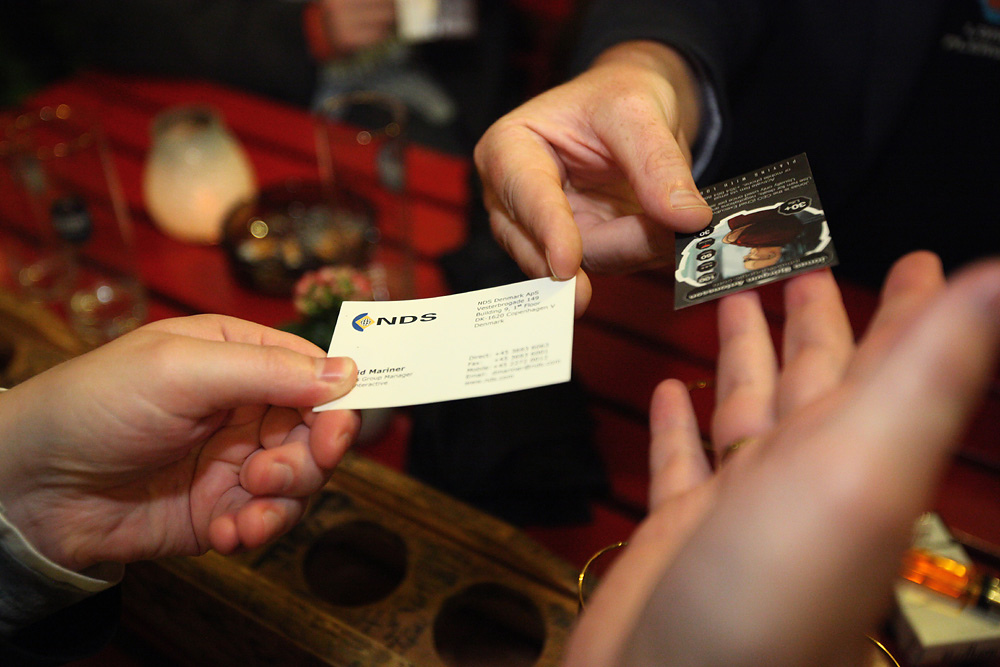 Job networking is difficult because people expect so much to the point where it's expectations are unrealistic.
Although referrals account for more than 60% of people finding jobs, networking is hard work. Not to mention there needs to be a mind shift in the way we use it.
Networking should be a way of life, not just a pill in the medicine cabinet.
If used right, job networking will be our primary career tool. You can't take control of your career without it. Since it's a little easier to initiate and sustain relationships anywhere in the world, there are some ways to foster useful long-term relationships:
1. Investment in yourself
Free is good and is encouraged, but when you research and are convinced paying is more than worth the value, then pay. There are countless stories of how iron sharpens iron when people are exchanging value with each other. It's even better when one is out serving the other. Conferences, workshops, dinners, coffee, are all great–when it costs your something for the long term career goal. You don't pay to meet the people, and you pay for the value people offer.
2. Give without measure
The people who I see with growing networks, who are always getting feedback and opportunities, and have set themselves up as the go-to insider or expert, are individuals who are very generous. There is no science to giving other than receivers are often more than willing to give back. The people we often see on social media who are successful in my eyes are the ones who have been givers for many years.
3. Widen the net
Usually, this would mean the number of people instead of diverse. In this case, a different network is everything. In your network, striving to have executive connections are as meaningful as the cab driver. Being considerate same says everything about your character people will need to know. We learn from a variety of resources, and somewhere along the way it is very useful.
4. Find out what works
Your network is a dynamic resource and not a static one. Whether it is a phone to people once a month or viewing your timeline, people are often sharing their successes. If you pay attention, there are golden nuggets you can apply to your career.
Some are willing to tell you how he or she got a raise, or negotiated their contract, or got a referral from someone they have yet to meet in person.
5. Challenge and be challenged
Back to my first point where I mention "iron sharpens iron." When done in a healthy way, finding out the depth of disagreeing can outreach our intent and extend our learning. It does hurt to lower the defenses when someone questions a resource or our thinking about a strategy or procedure. Although it only works with people willing to respond to the rules of engagement, you'll need to relate to everyone differently.
6. Treating people as individuals and not as a club
Honestly, no one is waiting with bated breath for what you have to say. You're competing for attention (or more) like everyone else. It's impressive when you remember people by name and not by group, network, association, or means of connections.
7. Celebrate their success
Write an update congratulating them, lifting them up (and only them). People will remember how you celebrate them. Can you do it without expecting anything back? It's hard, but it will pay off.
8. Mourn with them too
People need support during hard times or tragedies too! Some people don't know what to say, and I know it's hard. A simple, "Sending positive thoughts your way…" or "Prayers for you and your family…" mean so much during those times. Losing a job is similar to losing family. It's natural to mourn a lost job (or at least the friendships left behind.
9. Invite them into your world a little more
I love it when colleagues let me know when they are coming to town even if I can't always get to them. The relationship means much more when you meet them in person, or they remember personal milestones (other than birthdays).
The goal in owning the trajectory of your career is mainly through the connections you keep going. If you are job networking just for the next job, you'll find it frustrating and hard to find relationships productive. It is about professional relationships thriving through service.
I am the "The Voice of Job Seekers," career consultant, job seeker advocate, career writer, and founder of this award-winning blog. I help the employed, unemployed, underemployed, and under-appreciated find jobs using job search strategies to navigate the new job market. I aim to give a safe place online to those with different needs, cultures, and ethnicities to find their voice in the job market. Thousands have read my career advice throughout the web as I write about everything from job search strategies to the mobile job search. I have published more than 400 articles on this blog and some of the largest career sites such as Recruiter.com, YouTern, and Come Recommended. I've been quoted in major online publications such as Monster, TIME/Money, Fortune, Business Insider and MSN. FlexJobs, JobMonkey, Aerotek, Career Pivot, and CareerSherpa listed my podcast as one of the top podcasts to help your job search. Love for you to sign up for the weekly newsletter. I share the latest articles I've written, new podcast episodes, and answer any questions you may have. The new job search is scary and if you need help, I am here for it!