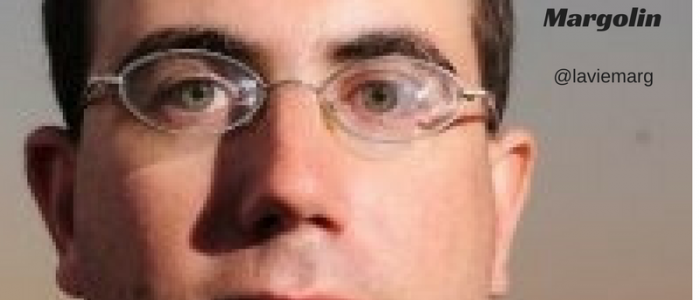 Podcast: Play in new window | Download | Embed
Subscribe: Apple Podcasts | RSS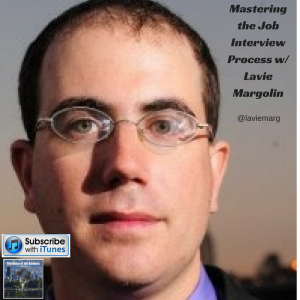 Lavie Margolin is back on the show to talk about his latest book Mastering the Job Interview. He is the author of several books about Negotiating Salary to Job Interviews.
What have your interviewing experiences been like recently?
I would love to hear from you in one of three ways:
Call and leave a voicemail at 708-365-9822, or text your comments to the same number
Go to TheVoiceofJobSeekers.com, press the "Send Voicemail" button on the right side of your screen and leave a message
Send email feedback to [email protected]
Lavie Margolin  (@laviemarg) is the founder of LionCubJobSearch.com! For the last 12 years, Lavie has been in Career Management helping thousands of job seekers. The New York Times, CNN, and the Wall Street Journal have featured his career advice.
Here are some highlights from our discuss:
Employer's extra hoop for job seekers–one or two interviews before meeting a candidate
The access to research increased the expectation the candidate will research before an interview
 What's the value of "creative answers" or "creative promotion to employers asking creative answer
We discuss the best ways to close out the interview, what to say, they types of questions
Move the interview process forward by questions and follow-up
Is taking notes necessary?
Turn questioning into a conversation. Ask questions during the interviews, not at the end
Do you need job search coaching or instruction?
I am here for it! Use my contact information above to inquire about individual or group coaching. You can also sign up for my weekly newsletter at the top of my page.
I am the "The Voice of Job Seekers!" I offer compassionate career and job search advice as I hack and re-imagine the job search process. You need to be "the prescription to an employer's job description." You must be solution-oriented and work in positions in companies where you are the remedy. Your job search must be a lifestyle, and your career must be in front of you constantly. You can no longer shed your aspirations at the change seasons. There are strengths you have that need constant use and development. Be sure you sign up to download my E-Book, "421 Modern Job Search Tips 2021!" You can find my career advice and work in media outlets such as Forbes, Inc., Fast Company, Harvard Business Review, Glassdoor, and many other outlets.