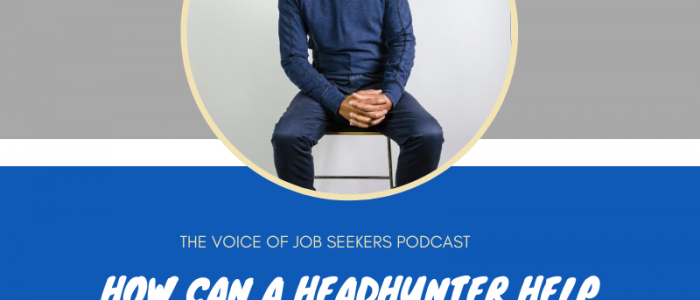 Podcast: Play in new window | Download | Embed
Subscribe: Apple Podcasts | Android | RSS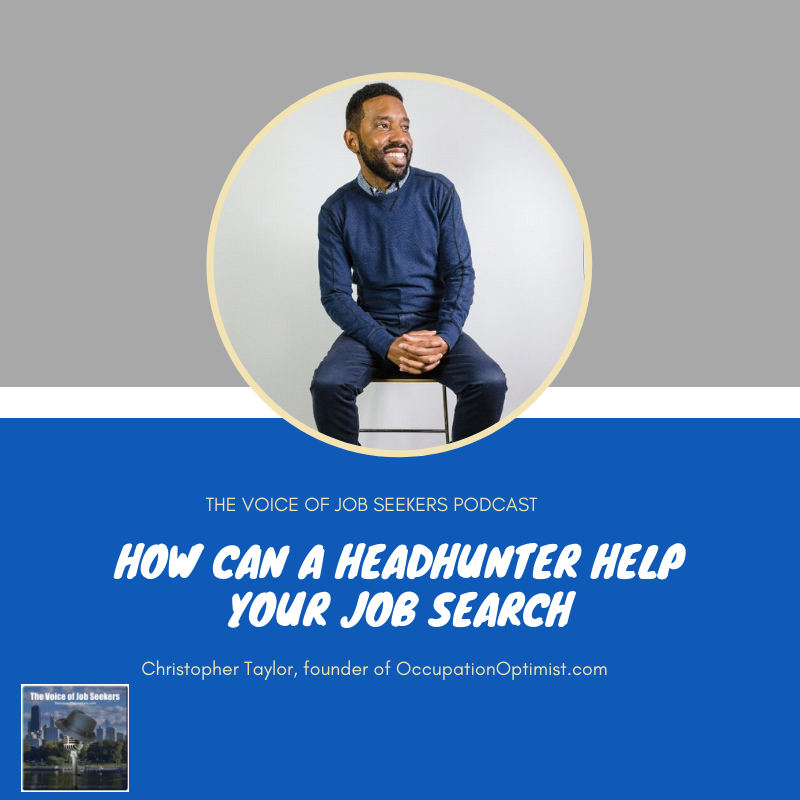 The headhunter is a good thing that could happen to job seekers these days. Christopher Taylor shares the difference between being recruited and headhunted. Chris is a former headhunter and now a job search strategist. 
Let me know what you think in one of three ways:
Call and leave a voicemail at 708-365-9822, or text your comments to the same number
More about Chris:
Christopher Taylor is a former recruiter who writes for The Muse and is also a career practitioner. His articles appeared in TIME, Business Insider, and Forbes. You can learn more about him and what he does at Occupation Optimist. 
Being approached by a headhunter is a good thing during your job search

Chris shares the headhunter is employed by the client while a recruiter works eternally

Headhunters are only as good as their client

Not many candidates took advantage of working with a headhunter

Headhunters can plug you into a network

Headhunter understands the culture, the salary, may know the interview questions, and how to stand out

Headhunters have multiple clients looking for various roles, but will take the time to offer some guidance

People should change their thinking about headhunters as they could advocate for you

More often job seekers will have a LinkedIn profile instead of a blog and LI profile

Since most don't have a blog, it is the one thing to stand out
You can also sign up for my weekly newsletter at the top right of my page to be on the first list of my free e-Guide, "300 Modern Job Search Tips for 2020!" This year, it will be free for a limited time. If you're on the list, you'll receive the tips first. 
I am the "The Voice of Job Seekers," career consultant, job seeker advocate, career writer, and founder of this award-winning blog. I help the employed, unemployed, underemployed, and under-appreciated find jobs using job search strategies to navigate the new job market. I aim to give a safe place online to those with different needs, cultures, and ethnicities to find their voice in the job market. Thousands have read my career advice throughout the web as I write about everything from job search strategies to the mobile job search. I have published more than 400 articles on this blog and some of the largest career sites such as Recruiter.com, YouTern, and Come Recommended. I've been quoted in major online publications such as Monster, TIME/Money, Fortune, Business Insider and MSN. FlexJobs, JobMonkey, Aerotek, Career Pivot, and CareerSherpa listed my podcast as one of the top podcasts to help your job search. Love for you to sign up for the weekly newsletter. I share the latest articles I've written, new podcast episodes, and answer any questions you may have. The new job search is scary and if you need help, I am here for it!