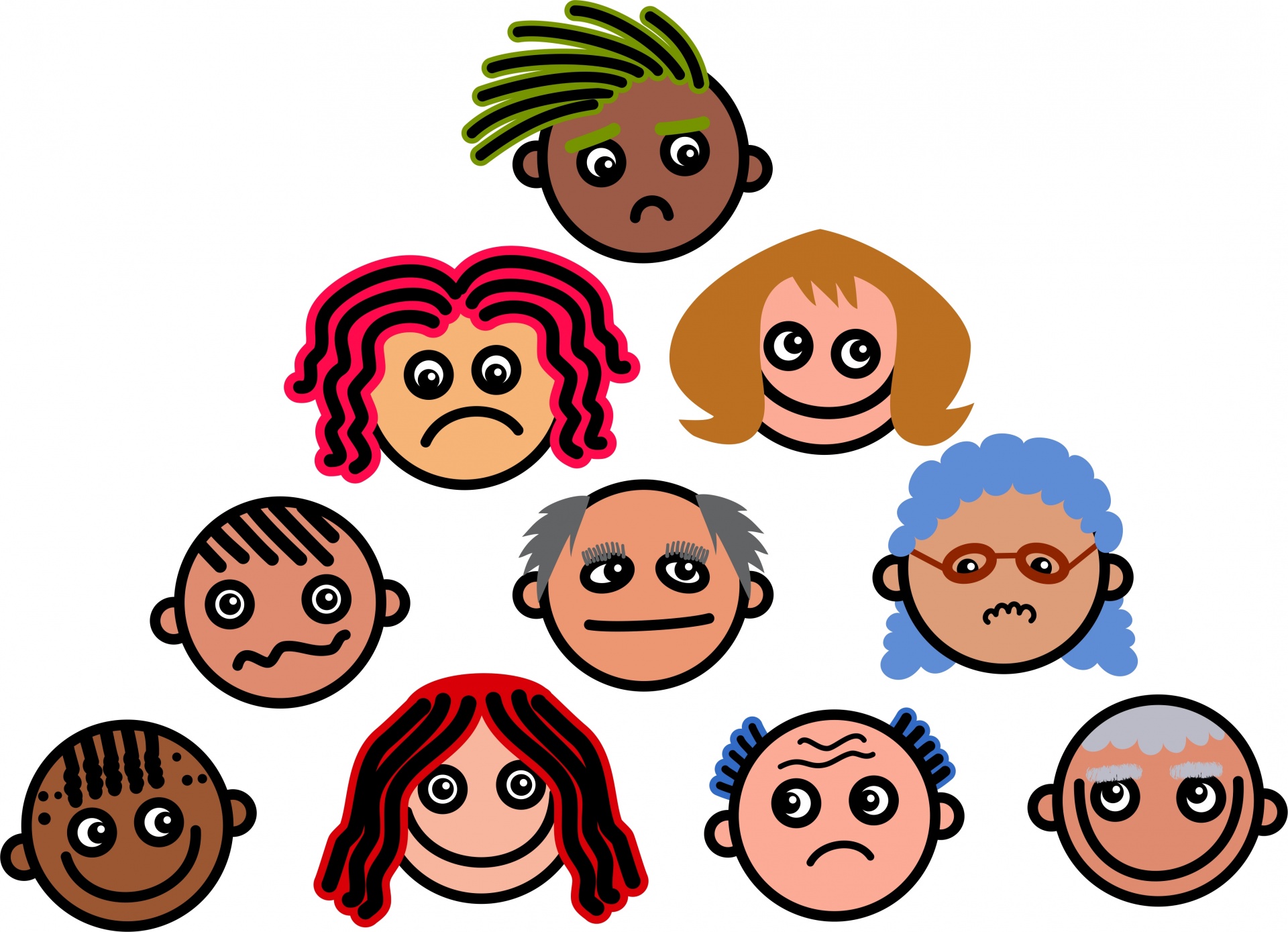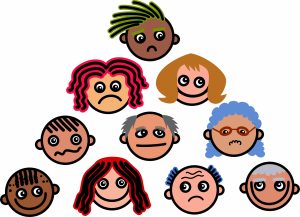 When you're searching for a career, touting your diversity is probably not the first thing that comes to mind. In fact, many diverse individuals used to and still do purposefully hide their ethnicity or race because they don't want to be hired because of their skin, or gender, or culture; they want to be hired for their skills, their knowledge, their experience, their capabilities. Likewise, let's face it, they are still afraid of not being hired because of who they are.
The thing is though that as a diverse individual, some of your knowledge, experience, and capabilities are inextricably tied to your heritage or background, and it's not always bad to own those aspects of your professional repertoire. In fact, now is the time to show potential employers just how much your diversity matters, and that it matters more now than ever. Why?
Listen to How to Get a Great Career Start with Janine Truitt and Chris Fields
1. You represent an underrepresented growing market segment
Almost 40% of the population is made up of minorities currently and that percentage is growing annually (US Census Bureau). If the population were to be correctly represented in the workforce, 40% of employees at any company should also, therefore be minorities. This is not the reality, however. In fact, there is a need for equal representation in most of corporate America.
Without proper representation reflecting the population, companies currently face a deficit of knowledge and will begin to lag in their ability to appeal to a market they don't understand. Following a market segment is something companies spend billions on and having key players who are representative of those market segments is invaluable.
Spending more money on surveys will only get them so far; they need people, real people, who can speak to their audiences through marketing, product development, and tailored services.
Hence, sell your ability to understand a segment of the population you are a part of; own your market segment. Even brush up on what you need to know about the culture you represent so that you can feel comfortable selling yourself as a representative of that population. And yes, being a woman, LGBTQ, any race or ethnicity, disabled, or any other unique category counts, because each offers a diversity of ideas.
2. Lack of true not claimed, diversity won't be acceptable in the not so distant future
With the new age of mass media and fast news, companies are under tougher scrutiny than ever. Many people go to social media to complain now — making these complaints available to the world immediately. Also, news outlets use citizen reporting and tips more than ever. So now a company's integrity can be questioned and make headlines overnight.
Tech businesses in Silicon Valley got flack in 2016 for lack of diversity. Bad press is not good for business, and so many companies are now scrambling not to make the same mistake and get bad press for the same reasons. But ensuring your business's staff is diversified, including at a senior and management level, takes time, effort, an attractive company culture, good recruitment strategies, and an inclusive atmosphere encourages employees to stay and move up.
You need to help businesses see why they need this, even if they haven't fully understood it yet. Be a pioneer. And if they know why and what they are looking for, let them know why you're the talent they have been waiting for, fitting and driving an inclusive potential culture like a glove.
Read 9 Snares In Your Job Search to Avoid
3. You're wanted
Because of #1 and #2, many employers now know that they need to fill a diversity quota as a PR disaster avoidance technique, but they also are seeing the positive stats coming out about diverse teams and company overhead. Either way, they want diversity and want to know you will fulfill that bar.
This is a hard one for some because people want to be hired for more reasons than simply fulfilling a quota, but sometimes whatever gets you in there, allows you to prove yourself, and prove to them why they do, after all, need diversity. Use it as a chance to show resilience instead of taking offense to their lack of knowledge and understanding.
4. Post-racial America is still a vision, not a reality
President Obama recently said in his farewell address "…there was talk of a post-racial America.  Such a vision, however well-intended, was never realistic. For race remains a potent and often divisive force in our society. I've lived long enough to know race relations are better than they were 10, or 20, or 30 years ago — you can see it not just in statistics, but in the attitudes of young Americans across the political spectrum.
But we're not where we need to be.  All of us have more work to do. After all, if economic issues are framed as a struggle between a hard-working white middle class and undeserving minorities, then workers of all shades will be left fighting for scraps while the wealthy withdraw further into their private enclaves.
If we decline to invest in the children of immigrants, just because they don't look like us, we diminish the prospects of our children — because those brown kids will represent a larger share of America's workforce.  And our economy doesn't have to be a zero-sum game.  Last year, incomes rose for all races, all age groups, for men and women."
Those brown kids need to see you hired. You need to help usher in a new era by helping employers understand the incoming majority. The sooner a workplace integrates and learns to be inclusive, the easier it will be for them to welcome the talent and uniquenesses of diverse teams. Company culture is an "it" topic currently, and you have an opportunity to be part of the molding of that.
Read 4 Job Search Resources to Change Your Life and Career
5. Your talent is just as good, of course, as ever
Most importantly, don't doubt yourself. For years minorities, women, and other disadvantaged groups have faced ceilings in the employment world. Madeleine Albright once said, "there is a special place in hell for women who don't help other women." In other words, women are already disadvantaged enough and therefore should not further the disadvantage by critiquing other women. Essentially, women should not doubt each other.
This thinking applies not only to all minority groups supporting each other, but also applies to supporting one's self. There are enough doubters and "haters" out there, so don't add yourself to the list of the adversaries you will face. Be proud and be bold and own that uniqueness and diversity, no matter what shape it comes in. Now, just as much as ever, your diversity is an asset.
Cherise Tolbert enjoys being an influencer among diverse job seekers across the country as the Social Media Manager for LatPro, Inc., an award-winning employment website network working to connect diverse, Hispanic, and bilingual job seekers with employers throughout the Americas. Cherise has her Master's in Media Studies from the S.I. Newhouse School of Public Communications at Syracuse University and a BS in Public Communications with a minor in Community and International Development from The University of Vermont. She has worked in communications for almost a decade including in higher education and non-profits. She also is a collegiate adjunct instructor teaching courses in Mass Media, Digital Culture, and Professional Writing.
I am the "The Voice of Job Seekers!" I offer compassionate career and job search advice as I hack and re-imagine the job search process. You need to be "the prescription to an employer's job description." You must be solution-oriented and work in positions in companies where you are the remedy. Your job search must be a lifestyle, and your career must be in front of you constantly. You can no longer shed your aspirations at the change seasons. There are strengths you have that need constant use and development. Be sure you sign up to download my E-Book, "421 Modern Job Search Tips 2021!" You can find my career advice and work in media outlets such as Forbes, Inc., Fast Company, Harvard Business Review, Glassdoor, and many other outlets.