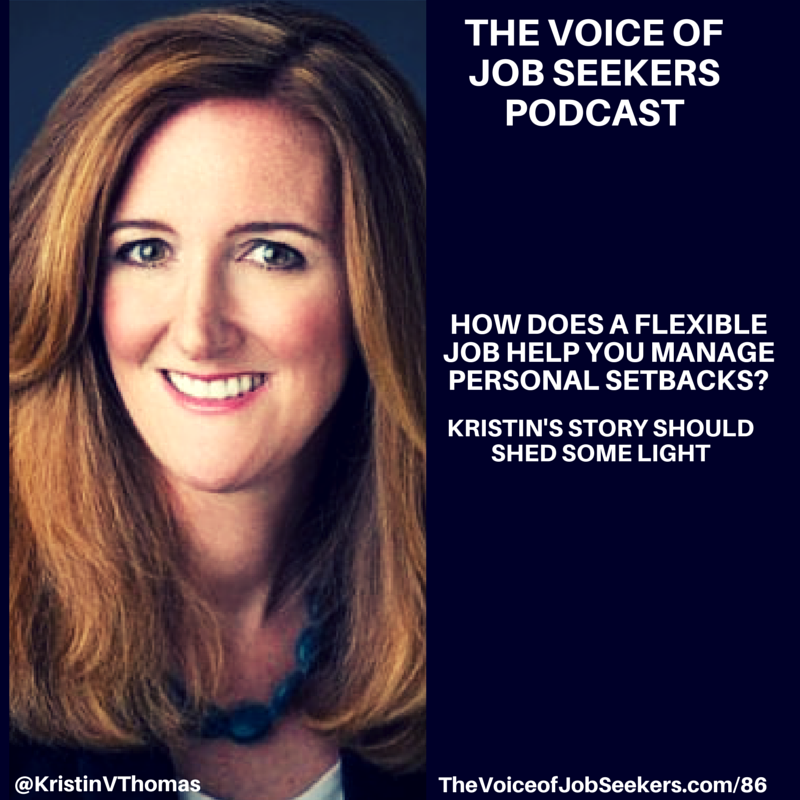 Podcast: Play in new window | Download | Embed
Subscribe: Apple Podcasts | RSS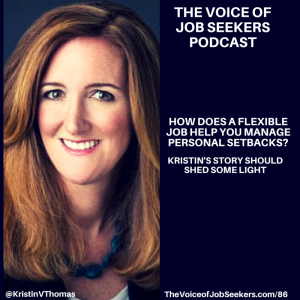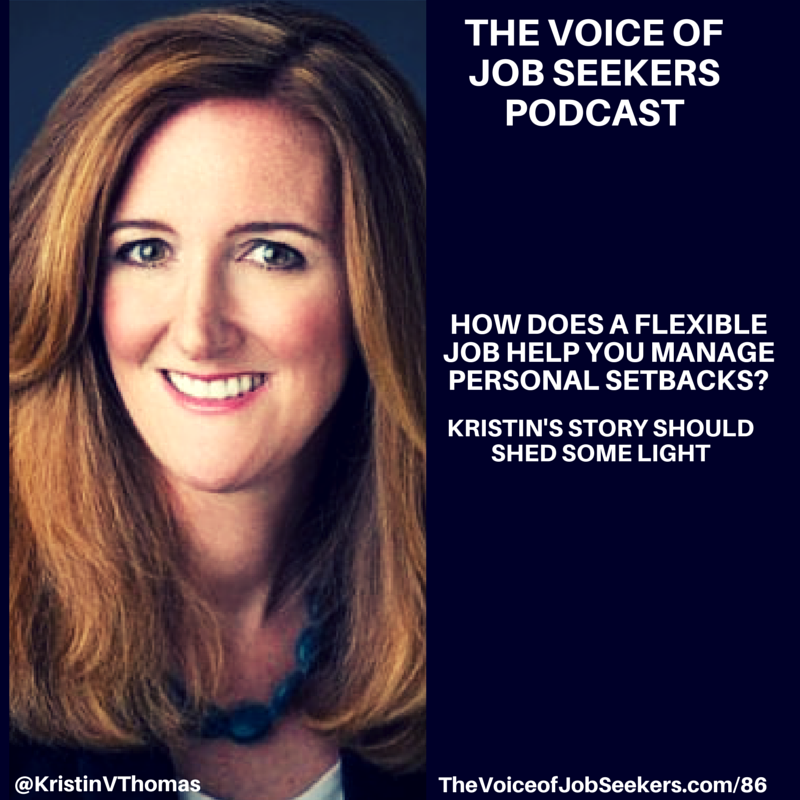 More choices for flexible work are available for anyone in a situation where working full-time at an office is not an option. Most people want a flexible work schedule and to work remotely for many reasons. I want you to meet Kristin Thomas (
@KristinVThomas
), who opted to raise four kids (including a set of twins), and faced and survived breast cancer. Her story will affect the way you look at work, re-examine your priorities, and change the way you manage your career. Despite having four kids and breast cancer, Kristen stayed connected and engaged in managing her career. Do you see a flexible work schedule now or in the future? I found
her story written on her blog
and knew her story would resonate with you.
I want you to hear how Kristin considered her life, family, and challenges and how it played a part of her career trajectory. It is not easy to approach a career path with life challenges, family, and maintaining career goals and personal satisfaction. The last is usually the one we sacrifice. One big lesson is the one that Kristin teaches us: personal and career satisfaction does not have to be sacrificed, but is attainable through flexible work.
I would love to hear your thoughts on this in one of the following three ways:
1) Leave a voice mail or text message at 708-365-9822. Let me know if I can share it on future shows
Kristin is Director of Employer Partnerships at
FlexJobs.com
. She works from home with her husband and four boys (all who are under 10). Would your choices be different is you have a job you loved and was as flexible as you desired? Here are some of the highlights of our conversation:
Her background is primarily in talent acquisition, and while working at her previous position, she became pregnant and eventually gave birth to premature twins

Listen to why Kristin could not continue working for the company (nuclear) after the birth of her third child

Her former employer called her back for a consulting opportunity. She worked there for a year but then decided to take more time off

Kristin stayed connected with her network (she says with everyone) through social media while at home with three small children

Kristin remained active through volunteering. She put in so many hours she contemplated going back to work

 She found out about her next job through her network at FlexJobs. She also found out that she had Breast Cancer. She had surgery, and because her job was completely remote, it was easy to recover without an extensive leave

Kristin shared that her work was positive and engaging as much as she could. She didn't like to be down or away

Have you subscribed to this show on 
iTunes
? If you haven't, please do so. This is also a great place to write an honest review. Enjoy listening to the show. Let us know what you think.
Do you need help with resume writing or career direction? Do you need coaching or instruction?
I can help
.
Also, join our community on 
Linkedin
! You'll enjoy some of the insights shared by community members and other career pros!
My name is Mark Anthony Dyson, and I am the Founder of The Voice of Job Seekers. I am a career advice writer, but more importantly, I hack and re-imagine the job search process.. I've worked with hundreds of job seekers one-on-one helping them to construct a narrative and strategy that appeals to hiring managers and recruiters. I present at colleges and organizations, and facilitated many workshops including my volunteer effort through a Job Lab. I write and create useful job search content on this blog and write career and workplace advice for blogs such as Glassdoor, Payscale, Job-Hunt.org, Prezi and more. Media Feature highlights: Forbes, Business Insider, NBC News, Glassdoor, LinkedIn's #GetHired, and NPR Freelance writer and content contributor: Glassdoor, Payscale, job-hunt.org, The Financial Diet, RippleMatch.com and more. Contact me to contribute career, job search, or workplace advice for your site at markanthonydyson@gmail.com.