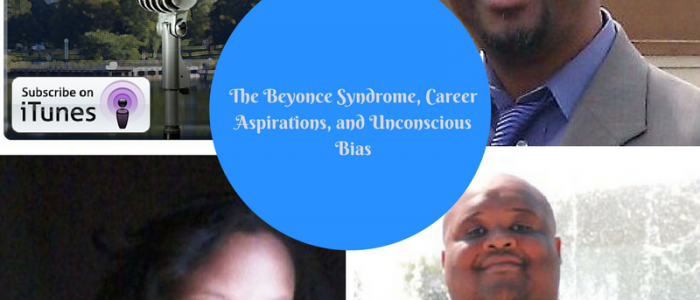 Podcast: Play in new window | Download | Embed
Subscribe: Apple Podcasts | RSS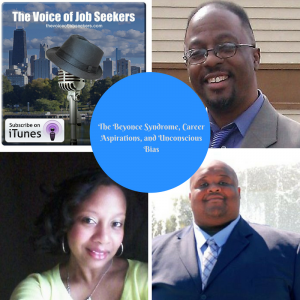 The Beyonce Syndrome. Our definition of the show is about the career woman who has it all and does it all. Many feel it's not enough to achieve the recognition for women to gain the same opportunities as men. Janine Truitt and Chris Fields are back on the show to discuss why it affects people of color much more. Much of what we talk about is unconscious bias, although it was accidental.
We would love your perspectives on this episode.
Here is how you can be a part of this conversation:
Call and leave a voicemail at 708-365-9822, or text your comments to the same number
Go to TheVoiceofJobSeekers.com, press the "Send Voicemail" button on the right side of your screen and leave a message
Send email feedback to [email protected]
Let me share a little about each of my co-hosts:
Janine Truitt is the founder of her company, Talent Think Innovations, LLC is a multi-disciplinary business strategy and management consulting firm. She has been in HR and talent acquisitions for more than ten years. Her media features include Black Enterprise, Entrepreneur Magazine, and US News and Careers.
Chris Fields is the founder of the Resume Crusade, and also an HR professional and resume writer. He helps around 150 people yearly with resume and job search advice. His career advice was in O Magazine, Mashable, and Monster Working!
Here are a few of the highlights:
Women: Is it possible to have it all? Want it all?
Having it all doesn't mean all at one time. Everyone defines what "all" means differently
We talked about how more work is not recognized by women (even more women of color) with the same respect
Janine noted how assertiveness and aggressiveness has negative connotations coming from people of color
Chris shared how standards are different for black men and white men in their use of language
Need help with your career goals, directions, or efforts? Do you need coaching or instruction? I am here for it!
Please note my spring hiatus is from May 9 to June 6, and Summer break July 19 to Sept. 12. No shows to be published during these dates. We will, however, publish more articles on the blog.
I am the "The Voice of Job Seekers!" I offer compassionate career and job search advice as I hack and re-imagine the job search process. You need to be "the prescription to an employer's job description." You must be solution-oriented and work in positions in companies where you are the remedy. Your job search must be a lifestyle, and your career must be in front of you constantly. You can no longer shed your aspirations at the change seasons. There are strengths you have that need constant use and development. Be sure you sign up to download my E-Book, "421 Modern Job Search Tips 2021!" You can find my career advice and work in media outlets such as Forbes, Inc., Fast Company, Harvard Business Review, Glassdoor, and many other outlets.