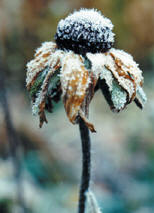 How do you know that the thrill has gone from your romantic relationship? Easy ways to tell is that it FEELS like your stalking. You are the only one calling, texting but no reciprocation, and impatient so you repeat the cycle. Your job search lacks excitement, without leads it became a chore or an obligation, perhaps that you took for granted. The feeling is similar to a dating or marriage relationship.
The thrill is gone
The thrill is gone away
The thrill is gone baby
The thrill is gone away
You know you done me wrong baby
And you'll be sorry someday
~B.B. King, The Thrill Is Gone
May I suggest that some of those same signs exist in your job search.  Yeah, I said it. You have hope in a process that doesn't exist anymore.
Let's see, there is the whole she-says-that-she can't-go-out-on-the-weekend-thing.  Or maybe in certain terms he or she said they were not interested in a way you didn't expect.
So has the thrill gone out of your job search yet? Don't know? Well, here are signs that your job search is fading.
1. You no longer admit a job search exists
Oh, we're no longer dating you say. You just haven't told him. Well, it's like all the social media profiles that have gone untouched. It takes time and effort. Together. It doesn't exist because you are not initiating contact with employers. Stop relying on the machine to do the work.
2. You can't wait to do your own thing
A night with the girls for the third time this week speak volumes. And if you think that your networking-less efforts will be career fulfilling, then ask her again why she hasn't  spent time with you. Because YOU are boring! That covers both job and relationships dilemmas now, doesn't it.
3. "We were never lovers…just friends"
She likes your company, and you make her laugh. But that's it, she likes you only as a friend. There should be some affection from your job search. A kiss on the lips is like getting an interview, rather than the kiss on the cheek in the form of a five minute phone behavioral assessment. Otherwise, you were just a friend.
4. He or she takes you for granted
No more gifts, cards, or little notes for you. Ok, you received one little note once. It's not the small meaningful but affectionate expression he or she used to offer. Little things like thank you, you're welcome, and please mean so much when meeting people is a small window of opportunity. If your job search spirit is gimme, gimme, lemme, gimme most of the time, you are taking people for granted without consciousness. Give. Give without strings attached. Be wise, but you are showing the willingness to help.
5. Both of you were on the rebound
He wants his old girlfriend back, and she can't get over her old boyfriend.  The familiar little ditty in the way you old job made you feel because it was special, and your achievements inspired others to treat you like a superstar. The reality is that they have moved on and its hard to accept. Why would you want someone who doesn't want you?
Perhaps your job search is not interesting, so no one from an employer's perspective is interested. When that happens the thrill is really gone. How do you know the thrill has gone out of your job search? What are ways you can get it back?
Lend your thoughts below in the comment section.
My name is Mark Anthony Dyson, and I am the Founder of The Voice of Job Seekers. I am a career advice writer, but more importantly, I hack and re-imagine the job search process.. I've worked with hundreds of job seekers one-on-one helping them to construct a narrative and strategy that appeals to hiring managers and recruiters. I present at colleges and organizations, and facilitated many workshops including my volunteer effort through a Job Lab. I write and create useful job search content on this blog and write career and workplace advice for blogs such as Glassdoor, Payscale, Job-Hunt.org, Prezi and more. Media Feature highlights: Forbes, Business Insider, NBC News, Glassdoor, LinkedIn's #GetHired, and NPR Freelance writer and content contributor: Glassdoor, Payscale, job-hunt.org, The Financial Diet, RippleMatch.com and more. Contact me to contribute career, job search, or workplace advice for your site at markanthonydyson@gmail.com.