Podcast: Play in new window | Download | Embed
Subscribe: Apple Podcasts | RSS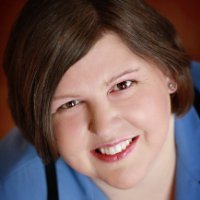 An informational interview is a business conversation with the purpose of gathering information. It is a tool useful for a job seeker, employed or not, for a variety of reasons. Most commonly for one person to find out gaps in experience, education, or more knowledge about an industry. In this episode, my bud, Melissa Cooley (@thejobquest) and fellow career pro and I cover some basic and often forgotten protocols of this networking approach.
Melissa Cooley is a contributor to the career book, Nourish Your Career, and founder of the blog, The Job Quest. Her multiple career articles and mentions have appeared in The Daily Muse, The Savvy Intern Blog, and Under30Careers. She is a Certified Advance Resume Writer and an Interview Coach.
In this episode, we choose to cover the do's and don't of having this type of business conversation. I will, on behalf of Melissa, give a shout out to our colleague, Hanna Morgan (guest in episode 23), who wrote an article that resonated with both of us in stating that the well-known informational interview is more of an informal conversation. We decided to create a short guide of do's and don'ts for those who want to get started using this strategy:
DON'T: Cold call
DO: Develop somewhat of a relationship or have a connection introduce you to the person you want to talk with
DON'T: Wear sneakers, flip-flops, ripped jeans, etc
DO: Dress professionally
DON'T: Just show up to the meeting unprepared.
DO: Conduct some research on the company/individual you are talking to so you can make the most of the time that has been generously allotted to you.
DON'T: Forget your manners!
DO: Remember WIIFT (What's in it for them),  not WIIFM (What's in it for me).
DON'T: Neglect to follow up.
DO: Send a thank-you note after the meeting, connect on social media as appropriate, etc.
Please sign up for our newsletter to get more job search strategies, and extended content all to help you with your career plans and goals. Starting in June, everyone that joins the community will receive an interview e-book filled with strategies for asking and answering interview questions, help with information interviews (business conversations), and how to navigate the preparation process.
I am the "The Voice of Job Seekers!" I offer compassionate career and job search advice as I hack and re-imagine the job search process. You need to be "the prescription to an employer's job description." You must be solution-oriented and work in positions in companies where you are the remedy. Your job search must be a lifestyle, and your career must be in front of you constantly. You can no longer shed your aspirations at the change seasons. There are strengths you have that need constant use and development. Be sure you sign up to download my E-Book, "421 Modern Job Search Tips 2021!" You can find my career advice and work in media outlets such as Forbes, Inc., Fast Company, Harvard Business Review, Glassdoor, and many other outlets.