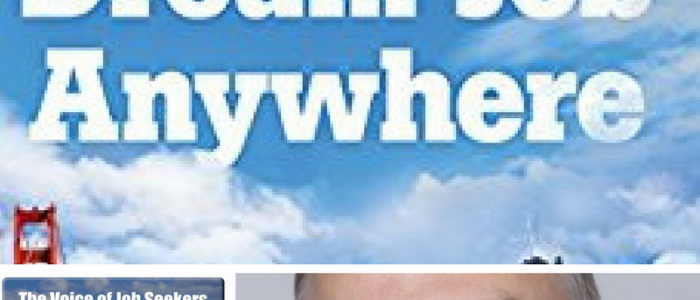 Podcast: Play in new window | Download | Embed
Subscribe: Apple Podcasts | RSS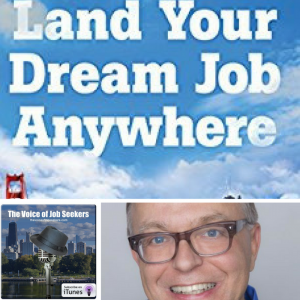 Perhaps by the end of this show, you'll consider creating a portfolio career. Welcome back to the last show of the Summer season, and boy is this an informative one! Listen to this great show with Mac Prichard, founder of Mac's List  (Careers) and President of Prichard Communications (Public Relations firm). Mac recently published a new book, Land Your Dream Job Anywhere: The Complete Mac's List Guide to Finding Work You Can Love. In our conversation, we discuss the benefits of a portfolio career.
Love to hear your thoughts about how a portfolio career would help you:
Call and leave a voicemail at 708-365-9822, or text your comments to the same number
Go to TheVoiceofJobSeekers.com, press the "Send Voicemail" button on the right side of your screen and leave a message
Send email feedback to mark@thevoiceofjobseekers.com
More about Mac Prichard
Mac loves connection people and passionately loves to help people find jobs they love. Mac's List has a job board, career advice blog, podcast (in Apple Podcasts), books, and hosts local job events for local Portland Oregon job seekers.
A few highlights from the show:
Mac talks about how both his companies are his passions where they both share the common goals of connecting people to opportunities
Careers and public relations share the need to communicate effectively through storytelling
Mac defines a portfolio career as not relying on just one career
You reach the interview because of data, and stories connect you to the employer
In the mind of an employer, they are wondering what makes you stand out – good storytelling does
"…job seekers need to make the case why they're the best person for the position and understand employer's challenges and problems and show the interviewer through effective communication how they can solve the problems…"
A portfolio career offers diversity and skill variety and not to rely on one career
Job seekers can manage risk better if hobbies, volunteer, side gigs build additional skills
The second job or career can energize the primary career
Epilogue
I hope the rest of your summer will be epic! I will be active on the social networks with occasional breaks, and I will be publishing articles on the blog and elsewhere. Please share this show with those who may need it. I will see you Sept 12 with bi-weekly shows. Thanks so much for making this award-winning podcast a joy to produce and publish. By the way, we are entering the fourth year and 170 episodes released!
I am the "The Voice of Job Seekers!" I offer compassionate career and job search advice as I hack and re-imagine the job search process. You need to be "the prescription to an employer's job description." You must be solution-oriented and work in positions in companies where you are the remedy. Your job search must be a lifestyle, and your career must be in front of you constantly. You can no longer shed your aspirations at the change seasons. There are strengths you have that need constant use and development. Be sure you sign up to download my E-Book, "421 Modern Job Search Tips 2021!" You can find my career advice and work in media outlets such as Forbes, Inc., Fast Company, Harvard Business Review, Glassdoor, and many other outlets.