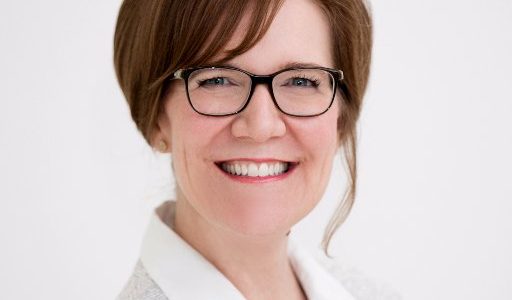 Podcast: Play in new window | Download | Embed
Subscribe: Apple Podcasts | Android | RSS
Today, I am sharing with my conversation with Kristen Pressner. This show is a slight departure from straight job search advice and this show may not apply directly to your job search. You'll glean a few things, but this is to self-examine and become more self-aware of your own biases. I hope you'll consider looking at yourself, remember we're not navigating hiring barriers. My guest, Kristen Pressner (@KPressner), directly leads within Roche Diagnostics worldwide. She is sharing her story of how she was biased toward other women while making a business decision.
You know we've discussed unconscious bias several times this year. This show adds to the discussion.
I want to hear from you of how this episode resonates with you. Here are places you can add to the conversation at large:
Call and leave a voicemail at 708-365-9822, or text your comments to the same number
Go to TheVoiceofJobSeekers.com, press the "Send Voicemail" button on the right side of your screen and leave a message
Send email feedback to mark@thevoiceofjobseekers.com
 More about Kristen Pressner
Last August, Kristen shared a personal reflective TEDx talk about her own bias toward women, Are You Biased? I am. As amicably and respectfully delivered as possible, it disarms any premonition of resistance you had previous to watching. I had never heard someone in her position be so vulnerable and transparent, which is part of the compelling story she shares. Although the video is eight minutes long, no matter who you are, it inspires and moves you to examine yourself, your biases, and how it affects others.
I love for you to listen to this conversation, rather than giving a longer preview to read. I would like to know what you think.
The show hiatus is coming up!
After this week, and one more show, the show will be on hiatus until September 12. I will still publish articles on the blog. If you haven't already subscribed to my bi-weekly newsletter, please do. The fall shows collectively will be different than in the past but delivering as much if not more value than ever. One change is the shows will be bi-weekly instead of weekly for the fall. Since there are a couple of projects I will be involved with, I will need more time. There maybe a few bonus episodes and I am working on a live event here in Chicago, so if you're in the area, look for that announcement.
I am the "The Voice of Job Seekers," career consultant, job seeker advocate, career writer, and founder of this award-winning blog. I help the employed, unemployed, underemployed, and under-appreciated find jobs using job search strategies to navigate the new job market. I aim to give a safe place online to those with different needs, cultures, and ethnicities to find their voice in the job market. Thousands have read my career advice throughout the web as I write about everything from job search strategies to the mobile job search. I have published more than 400 articles on this blog and some of the largest career sites such as Recruiter.com, YouTern, and Come Recommended. I've been quoted in major online publications such as Monster, TIME/Money, Fortune, Business Insider and MSN. FlexJobs, JobMonkey, Aerotek, Career Pivot, and CareerSherpa listed my podcast as one of the top podcasts to help your job search. Love for you to sign up for the weekly newsletter. I share the latest articles I've written, new podcast episodes, and answer any questions you may have. The new job search is scary and if you need help, I am here for it!