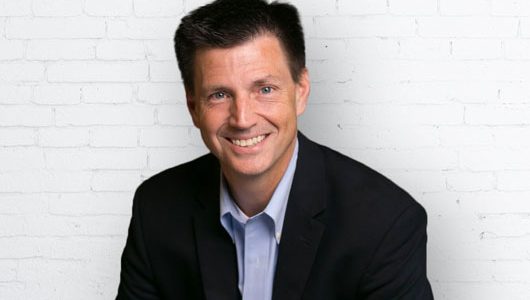 Podcast: Play in new window | Download | Embed
Subscribe: Apple Podcasts | Android | RSS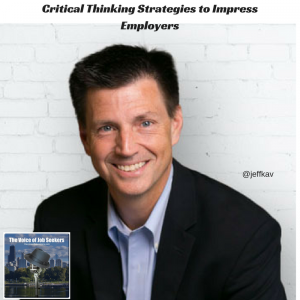 Graduates undervalue communication and critical thinking. Employers want more of it. My guest today, Jeff Kavanaugh, explains how graduates can prepare for the job market. Jeff addresses much of this in his new book, Consultant 2.0. If you want to know more about his book you can go to his website.
How are you preparing for the job market?
I would love to hear your thoughts in one of three ways:
Call and leave a voicemail at 708-365-9822, or text your comments to the same number
Go to TheVoiceofJobSeekers.com, press the "Send Voicemail" button on the right side of your screen and leave a message
Send email feedback to mark@thevoiceofjobseekers.com
About Jeff Kavanaugh:
Senior Partner at Infosys, a $10bn global IT consulting firm. He is also an adjunct professor at The University of Texas at Dallas. He has been featured on Fast Company, Huffington Post, and Tech Crunch.
Here are some highlights from our discussion:
People with little experience should seek relevant internships
It is a credible data point and learn to apply real world examples and stories
Critical thinking demystified requires you to restructure your thinking– calls for rigorous application and logic
During interviews, state your conclusion first and support with 3-5 sub points
We discussed how imperative it is to use inductive logic to communicate your thinking
Knowing your audience, research, understand their experience, dig deeper
Show respect in researching the company and interviewer
Phrases, stories, adjectives are clues to the interviewer your willingness to connect and relate
We discussed studies showing employers value work ethic, professionalism, competency
Absorb the publications you read outside of college work. Read publications such as Wall Street and the Economists
After reading, write a 500-word blog post on what you've written over 2 or 3 years. Collecting 20 or 30 articles over time may catch the attention of prospective employers
Employers look for how a job candidate will frame their stories and answers. The right answer is secondary to how it's analyzed and broken down by logic
Do you need job search coaching or instruction?
I am here for it! Use my contact information above to inquire about individual or group coaching. You can also sign up for my weekly newsletter at the top of my page.
I am the "The Voice of Job Seekers," career consultant, job seeker advocate, career writer, and founder of this award-winning blog. I help the employed, unemployed, underemployed, and under-appreciated find jobs using job search strategies to navigate the new job market. I aim to give a safe place online to those with different needs, cultures, and ethnicities to find their voice in the job market. Thousands have read my career advice throughout the web as I write about everything from job search strategies to the mobile job search. I have published more than 400 articles on this blog and some of the largest career sites such as Recruiter.com, YouTern, and Come Recommended. I've been quoted in major online publications such as Monster, TIME/Money, Fortune, Business Insider and MSN. FlexJobs, JobMonkey, Aerotek, Career Pivot, and CareerSherpa listed my podcast as one of the top podcasts to help your job search. Love for you to sign up for the weekly newsletter. I share the latest articles I've written, new podcast episodes, and answer any questions you may have. The new job search is scary and if you need help, I am here for it!