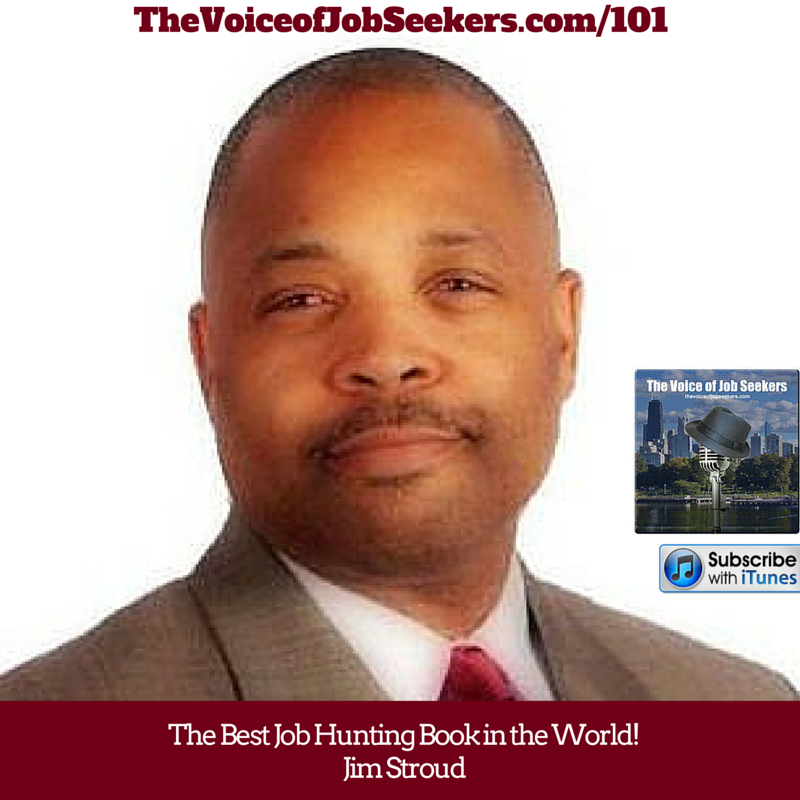 Podcast: Play in new window | Download | Embed
Subscribe: Apple Podcasts | Android | RSS

How could you not be interested in a book called, The Number One Job Hunting Book in the World? I've read more than 30 job search in the last four years, and yet to read as many actionable job search tips in one place than what Jim Stroud (@jimstroud) has provided.
What part of your job search needs help? I would love to hear what your thoughts. You can share your thoughts with me in three ways:
1) Leave a voice mail or text message at 708-365-9822. Let me know if I can share it on future shows
2) Email me: mark@thevoiceofjobseekers.com
3) Go to TheVoiceofJobSeekers.com and press the "Send Voicemail" button to leave a message online
Let me tell you a little more about Jim. Jim Stroud has been quoted by such publications as Globe and Mail, US News and World Report, Wall Street Journal and The Atlanta Journal and Constitution. He is currently the RPO Sr. Recruitment Strategies and Support Director for Randstad Sourceright US. His latest book, The Number One Job Hunting Book in the World! offers so much value with tips and suggestion that covers a wide range of advice.
Those of you who are career professionals can receive the additional bonus by leaving your blog, and I will link to it.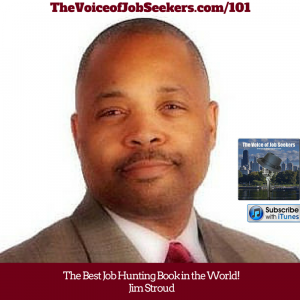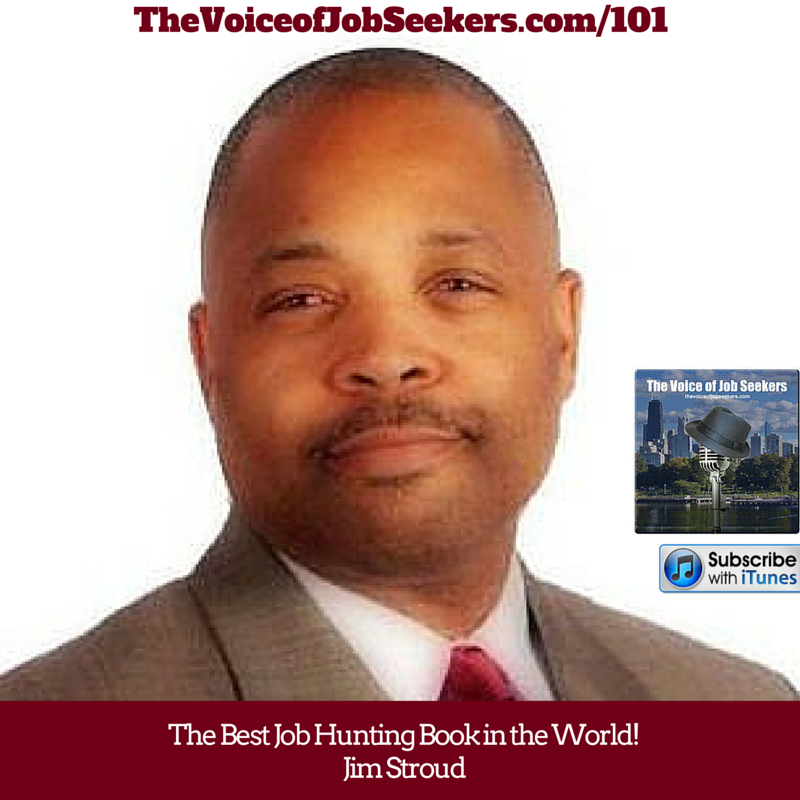 Here's a summary of our discussion:
Jim says job seekers are still challenged with keeping skill sets current
Companies will automate most of their  businesses and if you don't evolve, it will be more difficult
The access to information is increasing and find videos, podcasts, and ebooks to help people advance in their careers and industries
Those enslaved to the status quo will always fall far behind because technology always changes and evolves. As technology advances, so must you
Chasing money doesn't always mean keeping up
Jim says working for top companies, or startups (or award-winning) keep you interested to their competitive companies and selective whenever possible
Indeed is a great resource outside of job postings especially to find out the hot markets and keywords, and search online occupational outlook (Bureau of Labor and Statistics)
Cyber-security and plumbing are two hot fields Jim recommends researching if you are looking for sustainable careers
Baby boomers should consider freelance (eLance or guru.com) or reach for on-demand services like Uber

Have you subscribed to this show on iTunes? If you haven't, please do so. iTunes is a great place to write an honest review and increase the show's visibility. Enjoy listening to the show.
Let us know what you think.
Do you need help with resume writing or career direction? Do you need coaching or instruction?I can help.
Also, join our Linkedin community! You'll enjoy some of the insights shared by community members and other career pros!
I am the "The Voice of Job Seekers," career consultant, job seeker advocate, career writer, and founder of this award-winning blog. I help the employed, unemployed, underemployed, and under-appreciated find jobs using job search strategies to navigate the new job market. I aim to give a safe place online to those with different needs, cultures, and ethnicities to find their voice in the job market. Thousands have read my career advice throughout the web as I write about everything from job search strategies to the mobile job search. I have published more than 400 articles on this blog and some of the largest career sites such as Recruiter.com, YouTern, and Come Recommended. I've been quoted in major online publications such as Monster, TIME/Money, Fortune, Business Insider and MSN. FlexJobs, JobMonkey, Aerotek, Career Pivot, and CareerSherpa listed my podcast as one of the top podcasts to help your job search. Love for you to sign up for the weekly newsletter. I share the latest articles I've written, new podcast episodes, and answer any questions you may have. The new job search is scary and if you need help, I am here for it!