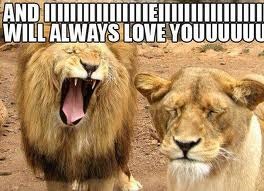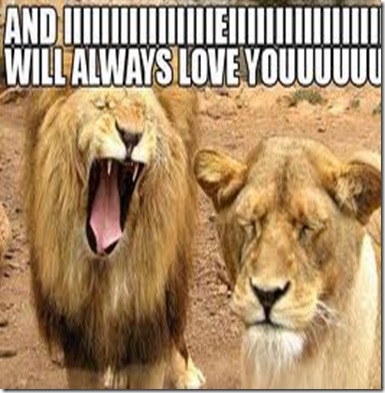 All of us have a voice, a brand, and a signature. We leave it everywhere we go, and it is reflected in everything we do.
The patterns we've developed, the way that we speak to friends and family, and whether we're timely or not in part defines us. I leave kitchen cabinets open frequently, so my wife can tell if either my sons or I were there. We have ways of leaving our personal stamp.
Your voice has a similar effect. It is not always a physical voice, but it is one that resonates in a way that people either relate to or reject. Employers will relate to your career voice not just because it experienced, but it fulfills the voice that is missing from their team. Spewing numbers and relaying figures have its place, but how it makes them feel is more important for long term needs.
Your career voice has elements that cannot be taught or trained. As I said in episode 26 of the podcast, employers cannot train or serve up great personalities. They hire people who epitomize those attributes on the first, when he or she as the new employee walks in the door as I suggest in the following:
1. Confidence
You speak as if you've done, seen it, and can do it time and time again. You don't have to say you have 15 years of experience. Your accomplishments reflect that already.
2. Failure was a stepping stone
You see as an opportunity, not an impediment. There is an element of faith in navigating the fires and seeing through the smoke that helps others get on board with you.
3. Your thoughts are your own
You can be confident but also speak quotes from people you read, memorize, and recite whenever there is a moment to perform. Not you. You have internalized your experience into practical advice, experience to learn from, and willing to serve without fanfare.
4. There is nothing fake about your self-deprecating humor
You are comfortable in sharing an honest view about your personal short-comings. There is something endearing about self-deprecating humor.
5. Tactful though you disagree
This is a double bonus when you can disagree with a tempered calm voice. You are trying to offer a correct and balance perspective than focusing on the wrong. You know that the information, but not the person is a problem at first.
6. You respect everyone
This works well for you because it is your heart and not a technique read in a book. It is true that it can be taught, but it is a part of your voice already. It is a rare quality that ensures respect in return.
7. You practice what you preach
When others hear you talk, though they may differ, know that what you say is reflected in your walk. It breeds trust from others and inspires collaboration.
8. Consistent and a constant positive message
Others you network with can count on you sharing resources that will help you. If its hard to be positive, you need to change your thinking, and not necessarily change your position. A low place plus humility produces many positive thoughts and ideas to help…someone else.
9. Empathy
You've walked in the shoes of others who are struggling and become the voice of reason. When people are frustrated, it is you who can channel and voice people's concerns. In a company big on customer service, you are an asset to their business.
10. Your voice calms the storms
Your voice is the one that disarms anxiousness and offers people temperance. In fast paced workplace environments this becomes a key attribute especially when it comes to diffusing the bomb before it goes off, you are the go-to-person. You understand people's fears and tears, and you can foresee people related issues sometimes before they arise.  You understand the power of reasoning in helping others gain perspective.
These 10 signs are things that come with your package upon delivery. It may not have a tracking number, nor a table of contents, but it is branded and clearly yours. As the employer unwraps your career package and recognizes your career voice, what do they feel upon hearing it?
What does your career voice say about you?
I am the "The Voice of Job Seekers!" I offer compassionate career and job search advice as I hack and re-imagine the job search process. You need to be "the prescription to an employer's job description." You must be solution-oriented and work in positions in companies where you are the remedy. Your job search must be a lifestyle, and your career must be in front of you constantly. You can no longer shed your aspirations at the change seasons. There are strengths you have that need constant use and development. Be sure you sign up to download my E-Book, "421 Modern Job Search Tips 2021!" You can find my career advice and work in media outlets such as Forbes, Inc., Fast Company, Harvard Business Review, Glassdoor, and many other outlets.