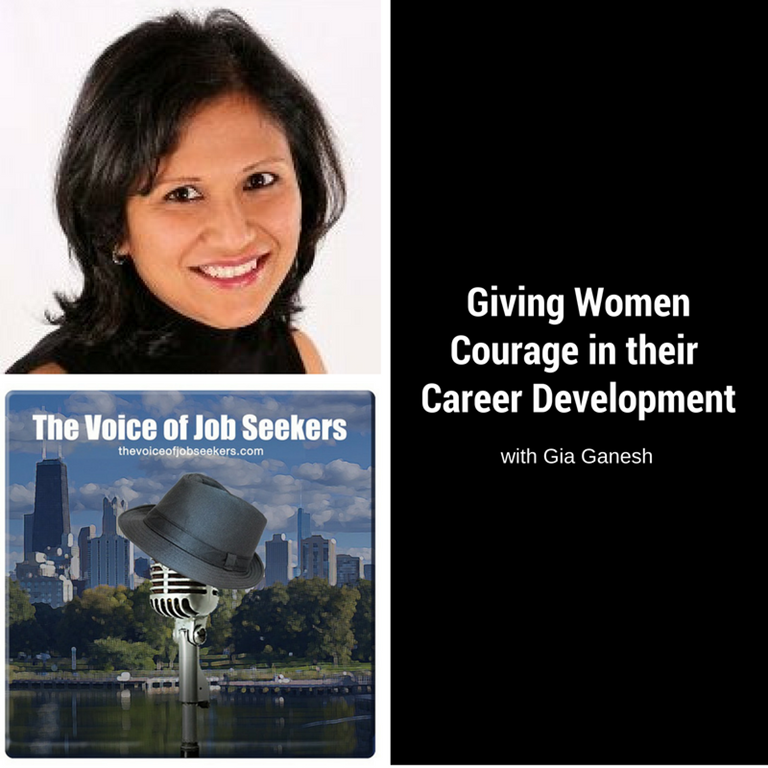 Podcast: Play in new window | Download | Embed
Subscribe: Apple Podcasts | RSS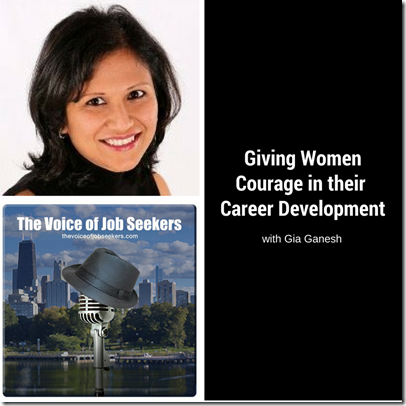 Women desire to differentiate themselves through making an impact with their ideas. There are innate character traits women have keeping them from speaking up. Gia Ganesh is a  career strategist who helps mid-career professionals discover and move into meaningful and fulfilling work.
What are you career development challenges? You can add your voice to the discussion in one of three ways:
Call and leave a voicemail at 708-365-9822, or text your comments to the same number
Go to TheVoiceofJobSeekers.com, press the "Send Voicemail" button on the right side of your screen and leave a message
Send email feedback to

[email protected]
In addition to her role as a career strategist, Gia is a member of the Forbes Coaches Council, and her career advice has appeared in Forbes, CareerBuilder, and Lifehack. The basis for our discussion comes from her article,
Top 5 Career Must-Have's for Women
Here are some highlights from our discussion:
Gia shares how passionate she is about career development for women
We discuss the issue of men and women handle emotions
Although men take longer to react, when they do, it's more forceful
How does emotion matter in his or her career trajectory
Interviews are much more pressure and questions demand more energy
More scrutiny required as the process has lengthened
Preparation is essential for interviews at all levels including the entry level
Gia challenges her clients to map out want they want in their careers
When your values are unfulfilled, your career might be unfulfilled
Speaking up is a differentiating factor for women
Around 20:00 as I was wrapping up she shared about women are most hard on themselves
She discussed her take-a-way from talking with Marshall Goldsmith
This sparked more discussion about how unfair expectations are put on women from men
We discuss "perfectionists syndrome"
Need help with your career goals, directions, or efforts? Do you need coaching or instruction? I am here for it!
Also, join our Linkedin community! You'll enjoy some of the insights shared by community members and other career pros!
If you're a career pro and love giving career advice, let me know. Thanks for being among the thousands who listen every month. There's so much more to come so stay tuned!
I am the "The Voice of Job Seekers!" I offer compassionate career and job search advice as I hack and re-imagine the job search process. You need to be "the prescription to an employer's job description." You must be solution-oriented and work in positions in companies where you are the remedy. Your job search must be a lifestyle, and your career must be in front of you constantly. You can no longer shed your aspirations at the change seasons. There are strengths you have that need constant use and development. Be sure you sign up to download my E-Book, "421 Modern Job Search Tips 2021!" You can find my career advice and work in media outlets such as Forbes, Inc., Fast Company, Harvard Business Review, Glassdoor, and many other outlets.