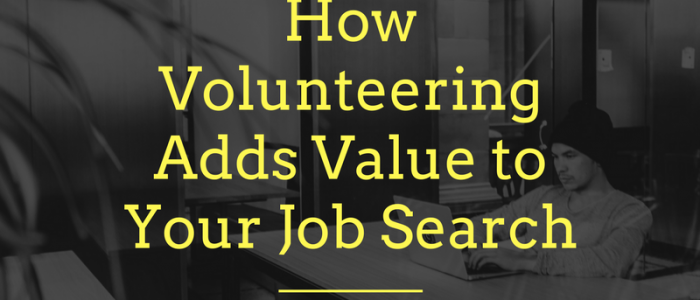 Podcast: Play in new window | Download | Embed
Subscribe: Apple Podcasts | RSS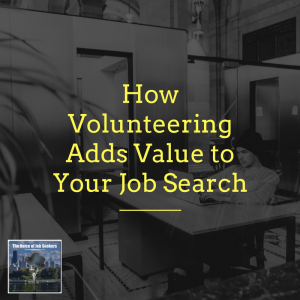 Welcome back to the podcast! I hope your last three weeks were as enjoyable as mine. I also continued volunteering for the "Aim to Work" Job Lab. For this show, I wanted to share a podcast interview as a guest on "Find Your Dream Job" podcast hosted by Mac Pritchard! It's one of the most popular podcasts I have been a guest on to date. I discuss the tremendous personal and professional value anyone gets by volunteering.
I would love to hear your thoughts about volunteering in one of three ways:
Call and leave a voicemail at 708-365-9822, or text your comments to the same number
Go to TheVoiceofJobSeekers.com, press the "Send Voicemail" button on the right side of your screen and leave a message
Send email feedback to mark@thevoiceofjobseekers.com
In this episode, I share volunteer work is a necessity to find a job you enjoy and to build your brand. Other benefits of volunteering are:
Expand your network
Gain work experience especially with your newly obtained training
Giving value to the community being served
The small possibility the volunteer gig will become a full-time gig
Replaces the gaps in your resume's work experience
Brings confidence and hope to discouraged job seekers
I surprised that Mac listen's to this show and look forward to him being my guest in July.
Do you need coaching or instruction?
I am here for it! Use my contact information above to inquire about individual or group coaching. You can also sign up for my weekly newsletter at the top of my page.
I am the "The Voice of Job Seekers!" I offer compassionate career and job search advice as I hack and re-imagine the job search process. You need to be "the prescription to an employer's job description." You must be solution-oriented and work in positions in companies where you are the remedy. Your job search must be a lifestyle, and your career must be in front of you constantly. You can no longer shed your aspirations at the change seasons. There are strengths you have that need constant use and development. Be sure you sign up to download my E-Book, "421 Modern Job Search Tips 2021!" You can find my career advice and work in media outlets such as Forbes, Inc., Fast Company, Harvard Business Review, Glassdoor, and many other outlets.