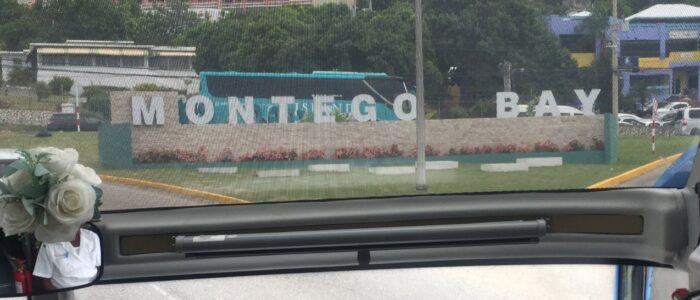 Design by Mark Anthony Dyson
My wife and I went to Jamaica a few years ago to celebrate our 28th wedding anniversary. It was one of the best vacations we ever had.
Knowing that I am a music geek, my wife booked a Bob Marley Mausoleum tour. I thoroughly enjoyed the whole experience, from the bus ride up the hills through the mountain to our destination. I was immersed in the entire experience, soaking in the scenery as we'd never seen before.
My wife hated the experience. The bus ride was turbulent, long, and riddled with rocky and narrow roads. She thought we would get hit by an oncoming car, bus, or truck ten times. Once we got to the Mausoleum area, there was still a walk through the creations to the attraction.
I had a fantastic time and couldn't get enough of the storytelling by our guide, the artifacts, art, the band, and the people.
My wife was tired. But I was happy knowing I enjoyed myself. She told me my enjoyment was satisfying. It was indeed a trod through her (minor) tribulation.
Her story side will be much different from mine regarding the Mausoleum tour. I love it when we share our experiences as our friends find it entertaining but educational.
Funny that my friend remembered how she felt about the tour and nothing about what I shared about Bob Marley.
I completely understand why. If you don't value the destination, the process will suck. It's full of waiting in vain, rocky roads, and even roadblocks (at 3 pm).
You likely have experienced this with your job search, too.
I am the "The Voice of Job Seekers!" I offer compassionate career and job search advice as I hack and re-imagine the job search process. You need to be "the prescription to an employer's job description." You must be solution-oriented and work in positions in companies where you are the remedy. Your job search must be a lifestyle, and your career must be in front of you constantly. You can no longer shed your aspirations at the change seasons. There are strengths you have that need constant use and development. Be sure you sign up to download my E-Book, "421 Modern Job Search Tips 2021!" You can find my career advice and work in media outlets such as Forbes, Inc., Fast Company, Harvard Business Review, Glassdoor, and many other outlets.