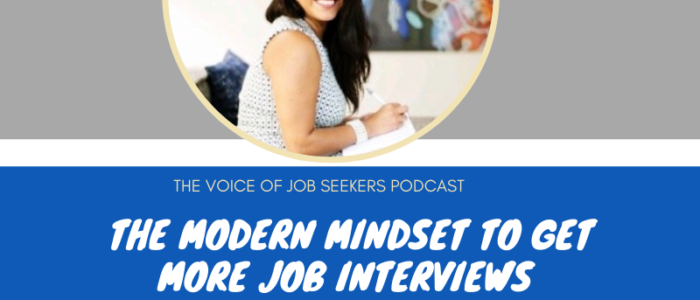 Podcast: Play in new window | Download | Embed
Subscribe: Apple Podcasts | RSS
Many of you want to do more interviews than one every now and then or every few months. If you're scarcely getting interviews, this show provides a few strategies to do so as well as finding remote work. As many of you know I co-host a LinkedIn Live with friend and mentor, Damian Birkel. He had an emergency this week so I recruited Claudia Miller to be a guest co-host for an episode.
You are more than welcome to join the discussion. Here are three ways you can:
– Call and leave a voicemail at 708-365-9822, or text your comments to the same number
– Go to TheVoiceofJobSeekers.com, press the "Send Voicemail" button on the right side of your screen and leave a message
– Send email feedback to mark@thevoiceofjobseekers.com
More about Claudia Miller:
She is the host of Roadmap to the Executive Suite, a show for Driven professional women who want to learn how to accelerate in their careers and be in leadership positions (Director, Sr. Director, VP, C-Suite, etc) and want to learn how to navigate the space both professionally and personally. You can download her podcast from all major podcast directories.
Here are some highlights from our discussion:
Here are a few highlights of the show:
🤓 How to find remote work jobs without them being advertised as such
🤓 We helped one of our listeners, Debria, with some interview advice
🤓 Job search and the mobile experience. Being able to job search only using the phone
🤓 The importance of updating your resume and customizing it to positions
🤓 Is a visual resume necessary? Is it the future? Both Claudia and I weighed in.
You can also watch the show on YouTube or if you want to see more than one of  "The Moder Job Search Checklist" LinkedIn.
The last show will live on May 18 as a montage of a few of my guest appearances on other podcasts since last September. Those of you who subscribe to the newsletter will also have access to the Job Lab this summer and the live sessions. If you want to catch the LinkedIn live stream shows, be sure to connect with my profile.
The new series of podcasts will begin on September 14.
I am the "The Voice of Job Seekers!" I offer compassionate career and job search advice as I hack and re-imagine the job search process. You need to be "the prescription to an employer's job description." You must be solution-oriented and work in positions in companies where you are the remedy. Your job search must be a lifestyle, and your career must be in front of you constantly. You can no longer shed your aspirations at the change seasons. There are strengths you have that need constant use and development. Be sure you sign up to download my E-Book, "421 Modern Job Search Tips 2021!" You can find my career advice and work in media outlets such as Forbes, Inc., Fast Company, Harvard Business Review, Glassdoor, and many other outlets.