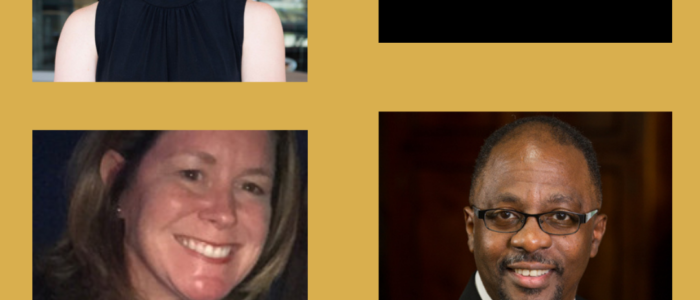 Podcast: Play in new window | Download | Embed
Subscribe: Apple Podcasts | RSS
I know some of you enjoy reading the "Job Seeker Nation" yearly reports from Jobvite. The report will help job seekers with their selection of tools to use to reach employers and appeal to recruiters and employers among other intel to inform their job search.
I hosted on behalf of my LinkedIn live stream show, "#JobSeekerNation"  the two people who worked on the report on my LinkedIn live stream Amber Ferrari, Marketing Manager, Communications and Sales Support, and Kerry Gilliam, VP of Marketing at Jobvite, as guests to talk about the 2021 report released last week.
You are more than welcome to join the discussion. Here are three ways you can:
– Call and leave a voicemail at 708-365-9822, or text your comments to the same number
– Go to TheVoiceofJobSeekers.com, press the "Send Voicemail" button on the right side of your screen and leave a message
– Send email feedback to [email protected]
The report covers many areas.
A few of them you might find interest in:
How job seekers shifted and pivoted to find jobs
Why were some job seekers were unsuccessful and their challenges
The new job search includes remote working and those who are ready to go back to the office
How are recruiters working with potential candidates
How more job seekers are desiring to work for companies truly promoting and changing to a diverse working culture
Here a few results of their survey that interested me:
Nearly 1 in every 3 workers report that they or someone in their immediate family have gone without food for 24 hours in the past month due to a lack of food or money.
Workers with children (49%) are most concerned with losing a job.
53% of surveyed workers have or plan to have a second source of income outside of their current job, compared to 36% in February 2020.
Employers need to embrace COVID-19 safety measures and diversity initiatives, as both significantly influence workers' decisions to accept or reject a job.
The pandemic has led to longer workdays, with signs showing it's affecting employees' well-being.
Recruiters should consider how lack of access to adequate technology or Wi-Fi negatively impacts a worker's participation in a video interview.
42% would reject a job offer if the company lacked diversity or clear goals for improving diversity in hiring.
These were very eye-opening and concerning stats as we as career professionals need to understand the conditions of the people who seek us out for help. While some or mildly affected or unaffected by the economic impact, many more are affected by the mental health concerns exposed by the pandemic.
Two more shows left in this season of the podcast. I will continue to bring you help on LinkedIn with my shows, the bi-weekly newsletter (and the Job Lab for newsletter subscribers only), and the articles.
On May 4, my guest will be Claudia T. Miller, career coach, and May 18 will be a montage of my guest appearances on other podcasts since last September. The new series of podcasts will begin on September 14.
I am the "The Voice of Job Seekers!" I offer compassionate career and job search advice as I hack and re-imagine the job search process. You need to be "the prescription to an employer's job description." You must be solution-oriented and work in positions in companies where you are the remedy. Your job search must be a lifestyle, and your career must be in front of you constantly. You can no longer shed your aspirations at the change seasons. There are strengths you have that need constant use and development. Be sure you sign up to download my E-Book, "421 Modern Job Search Tips 2021!" You can find my career advice and work in media outlets such as Forbes, Inc., Fast Company, Harvard Business Review, Glassdoor, and many other outlets.