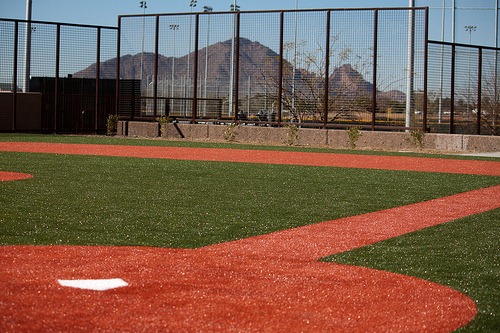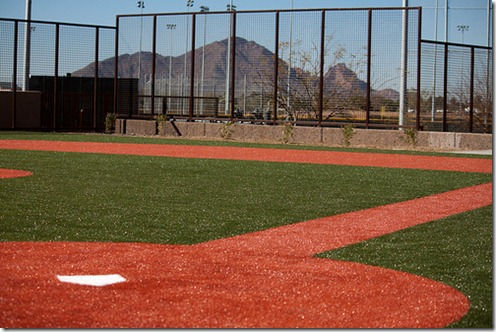 Growing up, my favorite books were the Charlie Brown volumes that my mom bought me. If I wanted to read, I read Charlie Brown. I felt that I identified with him the most. Glad my life didn't turn into this 100 game losing streak in the way that he managed and played with his baseball team. Many people have been searching for jobs so long, he or she may feel like Charlie Brown.  That may not be a bad thing, but let me explain.
Many of us identified with him because he was so human. More realistic than his cartoon contemporaries his age. Many people don't remember the name of Charlie Brown's baseball hero.
Who?
Joe Shilabotnik. He was not a real baseball player. He was fictional like Charlie Brown but here is what I remembered about this player.
1) He was not a starting player in the major leagues
2) He never had a batted .300, or hit home runs
3) Charlie Brown traded away Mickey Mantle and a number of all-stars to get Joe from Lucy. Lucy wouldn't trade, but ended up tossing the card because he wasn't as cute as she thought
4) None of the other characters talked about Joe either except Schroeder who once told C.B. that Joe was traded…down to a lower minor league team.
Think about it. Charlie Brown could have admired so many other players in the late '50s and early '60s: Willie Mays, Mickey Mantle, Roger Maris, Yogi Berra, Sandy Koufax, and so many others. Instead, he chooses Joe Shilabotnik, probably a minor league standout who had played by default.
Charlie Brown's own career wasn't much to talk about either. Throughout the years, I only remember his team winning twice. Both wins were by forfeit because the other teams did not show up.
Not to mention that Charlie Brown got pounded as a pitcher. He was hit so hard sometimes that it made his body spin that his clothes came off.
Maybe you remember how Charlie Brown had always tried to kick the football from Lucy holding it. He kept trying, she kept pulling it away. But until later years, I admired the way he would put his whole body into it. He had the intentions of kicking it to kingdom come. Even his missed every time.
The one thing that we count on Charlie Brown to do…keep trying. Keep giving 100% effort, after we lose, or after pain.
But what is bitter sweet about the hiring process is that being liked goes a long way. Whether it sustains employment, there will be people who say yes and no, but you should be likeable. Like Charlie Brown. And Joe Shilabotnik.
What did we like about Charlie Brown?
Perseverance, endurance, steadfastness, and faith. Charlie Brown's team lost year after year, and his team would come back year after year. He organized, coached, coordinated the team's activities yearly with few good players and lots of lousy ones including himself. But he gave his all daily.
He had a vision he never gave up on. Would generations of kids and adults find Charlie Brown interesting if he was a champion? Perhaps. But we relate better to people who are more like us. That makes us likeable and hirable, that we come back from our losses. Like the movie "Seabiscuit,"we naturally cheer for the injured horse more than the others.
He had a faithful network of friends. You need your network to come to support, vouch, and encourage you daily. Although his friends complained about Charlie Brown, they were in position at game time. It is easy to rally people when you win. How about when you frequently lose? People must really like you rally around you if you are really a loser.
Everyone has felt like Charlie Brown, but few realize that he or she has redeemable and attractive professional attributes like him. Although it is up to the job seeker to feature them, a great resource are people within the network who could help bring out the best.
There are attributes about you that people like and could be used to get hired. What are they? How are you like Charlie Brown? Please share in the comments.
My name is Mark Anthony Dyson, and I am the Founder of The Voice of Job Seekers. I am a career advice writer, but more importantly, I hack and re-imagine the job search process.. I've worked with hundreds of job seekers one-on-one helping them to construct a narrative and strategy that appeals to hiring managers and recruiters. I present at colleges and organizations, and facilitated many workshops including my volunteer effort through a Job Lab. I write and create useful job search content on this blog and write career and workplace advice for blogs such as Glassdoor, Payscale, Job-Hunt.org, Prezi and more. Media Feature highlights: Forbes, Business Insider, NBC News, Glassdoor, LinkedIn's #GetHired, and NPR Freelance writer and content contributor: Glassdoor, Payscale, job-hunt.org, The Financial Diet, RippleMatch.com and more. Contact me to contribute career, job search, or workplace advice for your site at markanthonydyson@gmail.com.