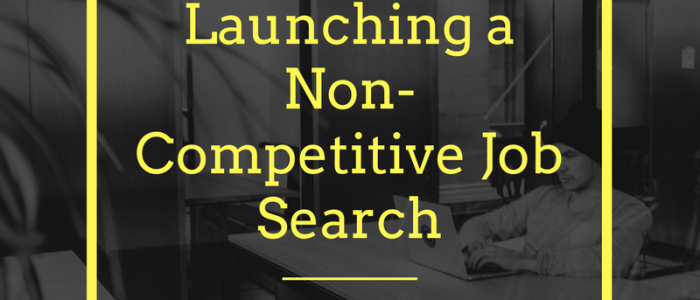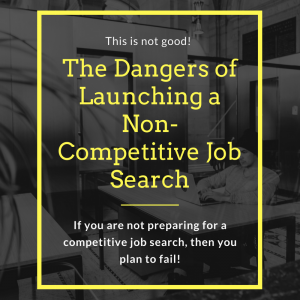 In 2011, like today, competition for jobs –fierce! If you are not preparing for a competitive job search, then you plan to fail. If you don't mind being ignored, maligned, or discarded then write, talk, and sound like everyone who wants the same job you do. Just keep using the same strategies, words, and font size on your résumé. Is this your plan to thrive, and arrive?
The Employment Doors Are Cracked Open, Not Wide Open
Employers are savvy in their approach to exclude low-hanging job seeker fruit. It's not creative, but unqualified candidates are sifted like flour:
1. The unemployed are excluded from opportunities. If you read Catherine Rampell's article July 26, 2011, outraged is what I felt:
A recent review of job vacancy postings on popular sites like Monster.com, CareerBuilder and Craigslist revealed hundreds that said employers would consider (or at least "strongly prefer") only people currently employed or just recently laid off.

Rampell, C. (2011, July 26). New York Times.
2. Age and gender discrimination becoming hard to detect or prove.
However, employers are subject to sex and age discrimination laws, which are often implicated when someone is fired for being fat or unattractive. This is the argument being made in the lawsuit filed by the Resorts casino waitresses.
These instances are two of many concerns, depending on the individual's willingness to compete. That means one must shed light on his or her best attributes to remain competitive.
The Fastest, Biggest, and Strongest is Not The Winner
It is easy to apply to a lot of jobs on Sunday morning in the job section. Well, it used to effective once upon a time because we believed job hunting was a numbers game. Times have changed.
No excuses are acceptable for incorrectly applying to jobs you qualify for or don't fit. In either case,  you're disqualified. No reason for not researching company culture, or not addressing a cover letter to a person.
Are you the one who claimed to be Internet savvy on your resume? Mmmm…interesting.
Here is an excerpt from an article printed in The Dominion Post the demonstrates this point:

Thorndon Antiques and Collectables owner David Harcourt received 200 applications after advertising for a retail assistant in Wellington, but found that many of them were not really seeking the advertised job.

At least 30 applicants said they wanted to be a teacher or an artist.

"I suggest there are two possible ways for applicants to deal with this problem," he said in an email to all 200 jobseekers. "One is to hide the fact that you don't really want the job but are applying only because you have nothing better to do, or because you won't get the unemployment benefit unless you make such applications.

"However, a far better course, in my view, would be not to apply at all."

He thanked them all for applying but offered some further tips. He advised them to double-check spelling and grammar, avoid describing themselves as "bubbly" and include details on education.

"Many applicants said little or nothing about their schooling . . . I was rather dismayed at this, so here is some friendly advice from a complete stranger: if you have no or little education, go back to school now."

One of the 200 applicants, Canadian Amanda Priebe, said she thought the response was outrageous, and she felt insulted at its "disrespectful, arrogant tone".

Cowlishaw, S. (2011, July 5) Dominion Post
The Bottom Line: If You're Not Conducting a Competitive Job Search, You Feel Entitled…sort of
I think that this writer wrapped up being competitive at least in interviews up very nicely:
How do you ace a job interview? Here are some tips.

Recognize that when you interview for a job, employers are looking for evidence of four things: your ability to do the job, your motivation, your compatibility with the rest of the organization, and your self-confidence. If you understand how all those things play into an interviewer's questions (and an employer's hiring decisions), you'll have a better chance of getting hired.

Koonce, R. (1997). How to ace a job interview. Training & Development
There are too many other candidates with your qualifications, that possess "strong communications skills," and has "an excellent track record." How many of you display a professional Linked In profile? How many job seekers host a local 30-minute show on a college or National Public Radio spot in their city? Which one of you blogs or possess a website that displays knowledge and expertise?
I would say, very few.
You may think of others ways other than the suggestions above, and that's OK. Just don't forget that someone wants to finish if not ahead of you, but, instead of you.
I am the "The Voice of Job Seekers!" I offer compassionate career and job search advice as I hack and re-imagine the job search process. You need to be "the prescription to an employer's job description." You must be solution-oriented and work in positions in companies where you are the remedy. Your job search must be a lifestyle, and your career must be in front of you constantly. You can no longer shed your aspirations at the change seasons. There are strengths you have that need constant use and development. Be sure you sign up to download my E-Book, "421 Modern Job Search Tips 2021!" You can find my career advice and work in media outlets such as Forbes, Inc., Fast Company, Harvard Business Review, Glassdoor, and many other outlets.