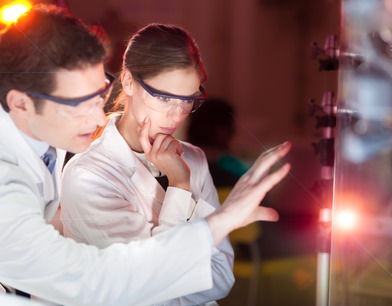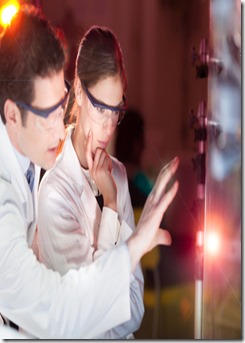 Editor's note: Bluefire PR wrote the article for today.
STEM careers are occupations in science, technology, engineering and mathematics. This includes biology, medicine, chemistry, physics, architecture, and computer science. As of June 18, there were 47,754 STEM job listings in New York City, almost 40,000 in Washington, D.C., and 30,000 in Silicone Valley. The total job listings in Forbes' "10 Best Cities for STEM Jobs Right Now" is around 274,000.
Demand Increases Paychecks
It's no surprise that STEM is popular in NYC, considering the number of big banks, accounting firms, venture capital firms and hedge funds, along with the groundbreaking science and medical research being conducted in the city. Demand for STEM job seekers has increased due to a limited supply of candidates. Because there are more positions available compared to the number of new graduate job seekers in the field, pay has been driven up.
Top-Paying STEM Jobs
● Petroleum Engineer: Develop methods for extracting oil and gas from the earth's surface along with ways to extract oil and gas from old wells. Expected growth from 2010-2020 is 17 percent, according to the Bureau of Labor Statistics (BLS). The median pay for those with less than three years' experience is just over $88,000.
● Nuclear Engineer: Measure, research and develop systems to benefit from nuclear energy and radiation. Often, they are responsible for finding uses for radioactive materials, such as those used in medical treatment. The pay for those with three years' experience or less is $69,900.
● Marine Engineer: Work on marine mechanical systems like propulsion and steering. They also build, design and maintain sailboats, tankers, submarines, aircraft carriers, etc. Median pay is $62,200.
Other occupations that made Forbes "Top 10 Best-Paying STEM Jobs for Recent Grads" list are:
● Chemical Engineer
● Computer and Information Research Scientist
● Aerospace Engineer
● Marine Architect
● Nuclear Medicine Technologist
● Business Intelligence Analyst
● Software Developer, Systems Software
Search online for jobs available in these and other STEM-related fields. Most available jobs will have an online job application to facilitate your application.
Women in STEM
The Obama Administration has also taken interest in women job seekers in STEM careers. First Lady Michelle Obama stated in 2011 that to out-innovate and out-educate the rest of the world, we need all hands on deck. This means carving paths for women and helping them to navigate STEM careers. The Office of Science and Technology Policy says that women who work in a STEM industry can earn 33 percent more than women in other non-STEM fields. It's a perfect time for girls and women to get into a STEM career, because companies want qualified women.
If you're a woman who's already in one of the STEM industries, finding a mentor and joining a professional organization like Society of Women Engineers or Association for Women in Mathematics can help you network.
The Future
An increasing number of high school students have expressed interest in STEM occupations. According to a study by STEMconnector, 24.8 percent of graduates in 2012 were intrigued by STEM jobs, while 27.9 percent of the class of 2016 are interested. The challenge that teachers are facing, though, is keeping students excited about these kinds of careers and finding a way to nurture their talents and guide them in the right direction.
I am the "The Voice of Job Seekers!" I offer compassionate career and job search advice as I hack and re-imagine the job search process. You need to be "the prescription to an employer's job description." You must be solution-oriented and work in positions in companies where you are the remedy. Your job search must be a lifestyle, and your career must be in front of you constantly. You can no longer shed your aspirations at the change seasons. There are strengths you have that need constant use and development. Be sure you sign up to download my E-Book, "421 Modern Job Search Tips 2021!" You can find my career advice and work in media outlets such as Forbes, Inc., Fast Company, Harvard Business Review, Glassdoor, and many other outlets.