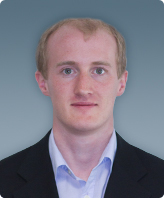 Editor's note: Freelancer.com is a fast growing site not only for entrepreneur but for the job seeker too who is looking to earn money while unemployed. Another reason is for any careerist who wishes to improve and polish new skills. The site has 7 million members and over $1 billion worth of work posted on the site. It has been a platform for freelancers to kick start their own businesses well as providing young entrepreneurs with a cost- and time-efficient system for their enterprise. This interview is with Freelancer.com's Adam Byrne, International Director.
1) How was this idea conceived? What need did you see at the beginning that was not currently on the market?
Freelancer.com was started by our CEO Matt Barrie, when he bought and rebranded the website getafreelancer.com in 2009. Matt had just left his previous startup, and was looking for The Next Big Thing. While attempting to get some basic tasks done online, he realised that one day, buying services on the internet would be just as big as buying goods on the internet. Matt wanted to be the guy that built it.
2) How did you decide to set yourselves apart from all other job
sites at the beginning?
Our primary focus is helping and empowering SME's and entrepreneurs all around the world. Unlike many other outsourcing and crowdsourcing marketplaces which are focused primarily in a single region, Freelancer.com is a truly global marketplace. Our site can be viewed in 15 languages (of which we provide support in 6), we transact in nearly 20 currencies, and we have 7.5 million members from every country and region in the world – including places like Antarctica and Vatican City!
 3) What were some of the challenges and obstacles at the beginning?
Marketplace businesses are notoriously difficult to set up, as you need to build up both sides of the market at the same time, which becomes a chicken-and-egg type problem.
4) Were there technical implementations or strategies that worked better than others?
At Freelancer.com, we try to hire the best team we can. People are our greatest resource, and we've found this to be the secret to our success.
5) Please take us through the process of a job seeker or anyone of signing up for the service. How does this service work for job seekers looking for extra work or as a job to help them find full-time employment?
 It's really very simple. You just have to sign up for a free account, verify your email address, create your profile page, and start bidding on projects that match your skills. We have a good number of users who were able to use the site as a main source of income, so yes, this can definitely be a platform for extra income as well. Many of our successful Freelancers go on to employ other Freelancers to help them build their business!
6) What do job seekers say they like about the service? What don't they like?
For a job seeker, the most fundamental requirement of any freelance marketplace is sufficient volume of work – and with around 4,000 new jobs posted daily, Freelancer.com satisfies this requirement. Additionally, safe and reliable third-party payment methods are also essential – and Freelancer.com provides these through its Milestone Payment System (similar to escrow). The most common complaint we receive is when the project is done offsite using third-party communication and payment platforms – typically freelancers or employers who request this do so to avoid the inbuilt protections in our Milestone Payment System, and are likely to attempt a scam. We are unable to provide protection to projects that are done off-site.
7) Should job seekers really have a reason to be concerned about what they dislike in the website?
Freelancer.com provides 24x7x365 email support for all users, in 6 different languages (english, spanish, german, french, dutch and filipino) – so any concerns are easily and quickly addressed.
8) What are most popular postings or requests to date?
The majority of our projects are in software/web development, data entry, financial services, writing, translation and design-related work (logos, websites, etc). That said, we also have an amazing variety of jobs on the platform – anything from Astrophysics and Architecture to Tax Law and Wedding Planning!
9) Are there testimonies that you've or that have been published
about the service? Could you share a couple of them with us?

Aisha Stefan, Malaysia

Aisha's husband lost his job, and she took to the
only site she knew that could help her provide for the needs of her family
while her husband looked for another job – Freelancer.com. "I
started out with small tasks due to my limited capabilities and skills;
consequently, I took up tougher tasks to improve my experience and skills," she
explained.

Eventually, Aisha's husband found a new job. Aisha
continued working as a freelancer in the site and it has allowed her
to become more self-reliant.

"I am able to manage my own money, purchase
personal and my daughters' basic needs, and even have a surplus for emergencies
and urgent matters without being overly dependent on my husband's income."

Speaking from experience, she counsels, "Once you have enough positive, excellent
feedback, the possibilities of future engagement would be close to endless. You
can be hired permanently by some to contribute to their ongoing or recurring
projects. The word-of-mouth endorsement is priceless to the opportunities that
may arise."

– Aisha Stefan, Malaysia. During the time when
Aisha's husband didn't have a job, she found a means of income to support her
family through Freelancer.com.

Hilary Umeoka, Nigeria

Hilary works as a full-time freelance writer on Freelancer.com. When the
workload is heavy, he hires additional writers also on the site. "I post
writing projects without setting any barriers, which allows me to get writers
from several countries," he shares.  "I simply pay my writers from my
earnings on the site."

And Freelancer.com
makes it easy for him to do just that. The Dashboard, he says,
allows him to get a full glimpse of his activities, while the Finance menu
helps him calculate his earnings. If things don't turn out as expected, he can
rely on the Dispute Resolution
System to recover his due from a
disappearing client.


More than three years down the road, Hilary
appreciates the site even more. "Freelancer.com
is proactive—it grows with tremendous speed. I like the fact that the Support
Desk responds to my inquiries with great speed and that the site introduces
better changes on a regular basis."

* You can also check out our testimonials page for more of what our users had to say.
 10) Is there a limit to the services people can request? What are examples of unusual requests (e.g. lion tamer for a circus) posted?
There's no limit to the number of projects an employer can post on the site, and we've seen projects in literally anything – from Kinetic Catalytic Conversion modelling to Chinese rap songs! I quickly searched some of the new projects just then, and found one looking for an engineer to design an organic dog poo composter! Literally anything can be done on Freelancer.com
11) What part does Twitter, Facebook, and other networking sites play in spreading the work and making Freelancer.com a viable option for job seekers?
In addition to posting updates and announcements on social media, we also make it easy for employers or freelancers to share their new project amongst their friends.
12) Do you feel that job seekers of all ages are using the service? Any one demographic of job seekers using the service?
Freelancer.com's 7.5 million users come from a huge variety of places – we have users in over 240 countries and regions, including the Antarctic and Vatican City. A wide age range of freelancers use the site – from teenagers to elderly people in nursing homes!
13) Recently, you added phone verification to add security. Has that enhanced the user experience positively or negatively?
 We find that increasing transparency and honesty on our platform has a positive effect on the quality of work done in the marketplace. Phone verification helps us determine that everyone on the platform is there for legitimate reasons, and is who they say they are.
 14) On either side of the employer or freelancer, what if there is quality lacking in the assignment or the work?
 Freelancer.com provides a messaging system where employers and freelancers can properly communicate with each other while working on a project – communication is essential for the success of a project. Beyond this, provided you conduct all dealing on our site, and dont use third-party communications, our Milestone Payment System comes with a dispute resolution and arbitration service. So if the employer attempts to avoid payment, or if the Freelancer's quality of work is lacking, you will be protected – provided you use the Milestone Payment System and stay on-site.

Adam Byrnes is the International Director at Freelancer.ph and is responsible for expanding Freelancer across the world. He leads teams in press relations, marketing and translation.

Prior to joining Freelancer.ph, Adam worked as a physics researcher in the field of quantum optics, where he co-authored a number of academic papers in major physics journals. He has also worked in information technology for Macquarie Group, one of Australia's largest investment banks, and Aalborg Industries.

Adam holds a first-class honours degree in Electrical Engineering and Advanced Physics from the University of Sydney.
My name is Mark Anthony Dyson, and I am the Founder of The Voice of Job Seekers. I am a career advice writer, but more importantly, I hack and re-imagine the job search process.. I've worked with hundreds of job seekers one-on-one helping them to construct a narrative and strategy that appeals to hiring managers and recruiters. I present at colleges and organizations, and facilitated many workshops including my volunteer effort through a Job Lab. I write and create useful job search content on this blog and write career and workplace advice for blogs such as Glassdoor, Payscale, Job-Hunt.org, Prezi and more. Media Feature highlights: Forbes, Business Insider, NBC News, Glassdoor, LinkedIn's #GetHired, and NPR Freelance writer and content contributor: Glassdoor, Payscale, job-hunt.org, The Financial Diet, RippleMatch.com and more. Contact me to contribute career, job search, or workplace advice for your site at markanthonydyson@gmail.com.