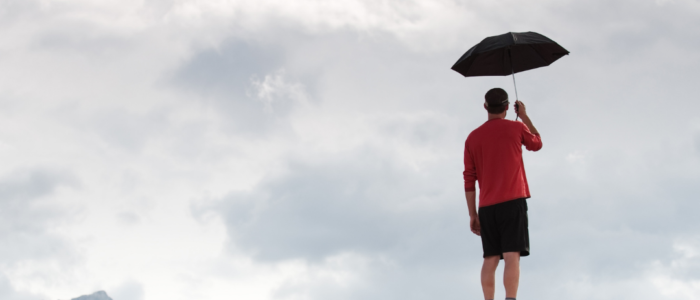 We're experiencing a world where hundreds of people can have the same skills and years of experience.  Yet, proving you can adapt to hostile and turbulent environments create a professional brand employer will hire to get. Not necessarily to keep unless you prove your skills extend beyond what's needed today.
We see this with businesses, but it's much clearer because of the pandemic. Before the pandemic, businesses with an online presence didn't have to rely on in-store customers to profit. Amazon didn't have to close stores or lay off employees because they were already where the attention remains.  You must think the same way Amazon does, and be as vigilant and cognizant successful businesses are, and adapt preferably before the demand rushes in.
Have a profound sense of the skills required to work in your industry. 
Recently, I talked to a healthcare worker who is a trauma nurse manager. She explained how drawing blood, titrating fluids, and emergency life-saving skills are the same everywhere. But if you cannot adapt to change quickly without minimizing distractions, it's harder to find jobs and escalate your pay rate.  A nurse who cannot perform at a high-level where anxiety flows through intravenously and unpredictably during a "code blue" is a liability as it's vital to keep the patient alive.
Understand your profession.
In many cases, it doesn't take long to show your inability to adapt. The pandemic and the sudden layoffs showed how people were ready to pivot and change immediately—those who take more time to acquire newer skills to an aggressively changing job marketplace.
Yes, this pandemic brought unpredictable changes but exposed job seekers who did not pivot with their urgency in needing work. That doesn't invalidate their need for help or their need for a job.  They need patience and help. But it does reveal the need to future-proof their careers in what will matter to employers.
Results in an ever-changing environment that "fast" used to be the word to sift candidates. Although speed matters, it doesn't tell the whole story. The ability to forecast and adapt to change has to be proven. You can add more value if you can teach others how to do it if you've constantly done it. It's proof. I've talked over the years about having a consultant mindset. The things you implement overtime get better because applied knowledge is tangible, and you know the secret.
No strategy, ability,  or implementation are irrelevant if you cannot show methodology and consistency.
I am the "The Voice of Job Seekers!" I offer compassionate career and job search advice as I hack and re-imagine the job search process. You need to be "the prescription to an employer's job description." You must be solution-oriented and work in positions in companies where you are the remedy. Your job search must be a lifestyle, and your career must be in front of you constantly. You can no longer shed your aspirations at the change seasons. There are strengths you have that need constant use and development. Be sure you sign up to download my E-Book, "421 Modern Job Search Tips 2021!" You can find my career advice and work in media outlets such as Forbes, Inc., Fast Company, Harvard Business Review, Glassdoor, and many other outlets.