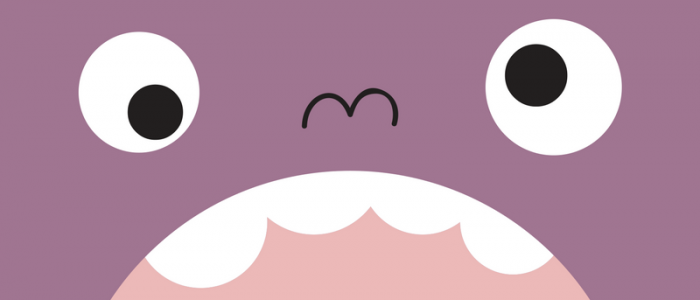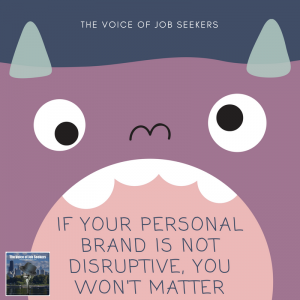 The heart of a job search is your personal brand. All which is contingent on your ability to differentiate yourself from everyone else. If the core of any job search doesn't create memorability, the difficulties of selling your skills be stalled at every obstacle. When you're older, it's even harder to convince an employer your personal brand brings energy and solutions.
There is no magic wand in building a personal brand. The magic words do not exist. No plot twist in your story has enough intrigue alone to increase your hire-ability. Although all of us dream of stopping someone from what they were doing to pay attention to us, it's rare.
Fireworks may not go off, but there is something about each of to make someone notice. That's the disruption factor. Everything from little acts of kindness to doing something profoundly effective to make life better for someone goes a long way. In today's job search, this is no different.
I got a chance to be a reporter at my college radio station. The only reason I got the job: I went and got an interview with a college dean. The strangest thing about it was it wasn't my major. Even mass communication majors got it wrong (everyone wanted to like Walter Cronkite but without the work). It is the same set mindset today as there are only a few job search podcasts out in iTunes. I am willing to do the work. So should you.
You don't have to take many risks to be disruptive. The small things could effectively highlight your value. Here are several suggestions that could help:
Consistency 
To have a constant flow of solutions, knowledge, or message differentiates you online and offline. Most people won't commit to being consistent, but everyone would like to experience it. If you're a resource who is approachable and ready to give, people respond positively to it.
Content
In keeping with #1, most people don't want to use online tools for blogging. Perhaps content won't find you a job directly, but it can frame discussions with employers around your abilities and thinking. Content can also build familiarity with you as interviewers will call in those who they feel they know and feel comfortable with having dialogue.
Creativity
Your opportunity to get noticed or to reach to right referral opportunity won't come in a blog post, video, or podcast. Sure those mediums help, but not as much as responding to an opportunity landing in front of you. Recently, a friend was referred through commenting on a Facebook Group page. His one comment leads to a conversation with someone who referred him to a hiring authority in her company resulting in a job from one interview.
Job search is a competition. It's hard to differentiate yourself. If you're just one in a thousand, then it's nearly impossible to get noticed by an employer. Most people like familiarity and are willing to connect with someone. Hiring managers and recruiters alike enjoy familiar connections or with someone who they associate with in some way. If you can divert their attention to quality interaction, they'll be open to disruption if you appeal to them.
You gotta show them–disrupt and interrupt in a way that's appropriate and natural.
My name is Mark Anthony Dyson, and I am the Founder of The Voice of Job Seekers. I am a career advice writer, but more importantly, I hack and re-imagine the job search process.. I've worked with hundreds of job seekers one-on-one helping them to construct a narrative and strategy that appeals to hiring managers and recruiters. I present at colleges and organizations, and facilitated many workshops including my volunteer effort through a Job Lab. I write and create useful job search content on this blog and write career and workplace advice for blogs such as Glassdoor, Payscale, Job-Hunt.org, Prezi and more. Media Feature highlights: Forbes, Business Insider, NBC News, Glassdoor, LinkedIn's #GetHired, and NPR Freelance writer and content contributor: Glassdoor, Payscale, job-hunt.org, The Financial Diet, RippleMatch.com and more. Contact me to contribute career, job search, or workplace advice for your site at markanthonydyson@gmail.com.