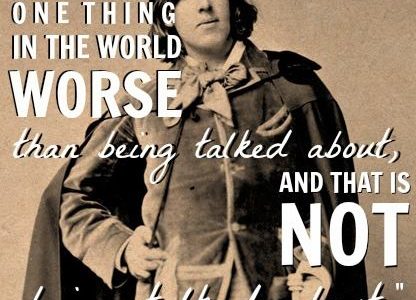 Personal branding takes time, but it has the best return on investment of your time.
I thought you might be interested in a few job search articles around the web:
If you fail to treat everyone well, there will be doubt how you'll treat others. This principle applies to your job search. 
Preparing for difficult or even tricky job interview questions is hard. This article does an excellent job in helping you prepare for them.
College grads seem to heed preparation advice many of us have shared over the last few years. USAToday reports this is the strongest entry-level job market in years.
New podcast schedule is starting the fall:
I will be going to a new schedule for the fall. I will publish bi-weekly shows instead of weekly ones. However, I will be posting on the blog three times a week instead of twice.
As a reminder, you've heard me say recently on the show my podcast summer hiatus is from July 19-Sept. 12. I plan on to enjoy my summer, but I get lots of work at this time too. I have some projects scheduled to need more of my attention. I will continue to publish the newsletter but will every two weeks.
The Job Lab
This past Tuesday night, I conducted the second Job Lab workshop for the Greater Ashburn Community Development Corporation "Aim to Work" initiative. There were five attendees this session and asking about future offerings. We are looking to expand this effort in the future. I hope soon we can do a Facebook Live so we can provide content for those not attending and reach folks who will want to attend live.
Your Degree is not a Golden Ticket
Just because you got a degree doesn't mean things will just happen. This is the beginning. This is an article I wrote for Job2Careers that tells why and practical things you can do to make the most out of potential opportunities.
I am the "The Voice of Job Seekers!" I offer compassionate career and job search advice as I hack and re-imagine the job search process. You need to be "the prescription to an employer's job description." You must be solution-oriented and work in positions in companies where you are the remedy. Your job search must be a lifestyle, and your career must be in front of you constantly. You can no longer shed your aspirations at the change seasons. There are strengths you have that need constant use and development. Be sure you sign up to download my E-Book, "421 Modern Job Search Tips 2021!" You can find my career advice and work in media outlets such as Forbes, Inc., Fast Company, Harvard Business Review, Glassdoor, and many other outlets.