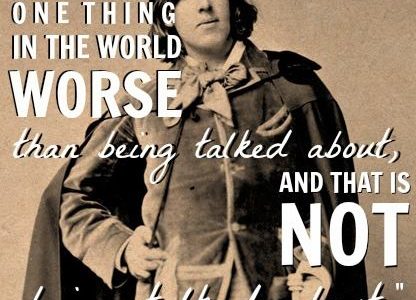 Personal branding takes time, but it has the best return on investment of your time.
I thought you might be interested in a few job search articles around the web:
If you fail to treat everyone well, there will be doubt how you'll treat others. This principle applies to your job search. 
Preparing for difficult or even tricky job interview questions is hard. This article does an excellent job in helping you prepare for them.
College grads seem to heed preparation advice many of us have shared over the last few years. USAToday reports this is the strongest entry-level job market in years.
New podcast schedule is starting the fall:
I will be going to a new schedule for the fall. I will publish bi-weekly shows instead of weekly ones. However, I will be posting on the blog three times a week instead of twice.
As a reminder, you've heard me say recently on the show my podcast summer hiatus is from July 19-Sept. 12. I plan on to enjoy my summer, but I get lots of work at this time too. I have some projects scheduled to need more of my attention. I will continue to publish the newsletter but will every two weeks.
The Job Lab
This past Tuesday night, I conducted the second Job Lab workshop for the Greater Ashburn Community Development Corporation "Aim to Work" initiative. There were five attendees this session and asking about future offerings. We are looking to expand this effort in the future. I hope soon we can do a Facebook Live so we can provide content for those not attending and reach folks who will want to attend live.
Your Degree is not a Golden Ticket
Just because you got a degree doesn't mean things will just happen. This is the beginning. This is an article I wrote for Job2Careers that tells why and practical things you can do to make the most out of potential opportunities.
I am the "The Voice of Job Seekers," career consultant, job seeker advocate, career writer, and founder of this award-winning blog. I help the employed, unemployed, underemployed, and under-appreciated find jobs using job search strategies to navigate the new job market. I aim to give a safe place online to those with different needs, cultures, and ethnicities to find their voice in the job market. Thousands have read my career advice throughout the web as I write about everything from job search strategies to the mobile job search. I have published more than 400 articles on this blog and some of the largest career sites such as Recruiter.com, YouTern, and Come Recommended. I've been quoted in major online publications such as Monster, TIME/Money, Fortune, Business Insider and MSN. FlexJobs, JobMonkey, Aerotek, Career Pivot, and CareerSherpa listed my podcast as one of the top podcasts to help your job search. Love for you to sign up for the weekly newsletter. I share the latest articles I've written, new podcast episodes, and answer any questions you may have. The new job search is scary and if you need help, I am here for it!