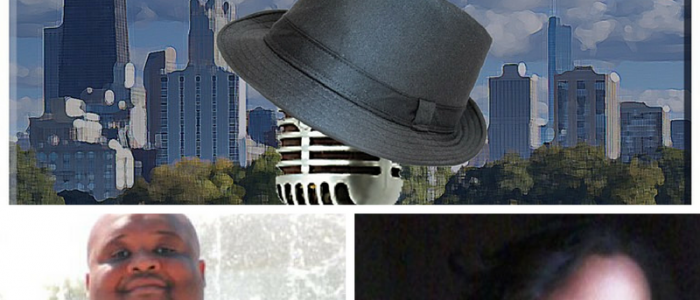 Podcast: Play in new window | Download | Embed
Subscribe: Apple Podcasts | Android | RSS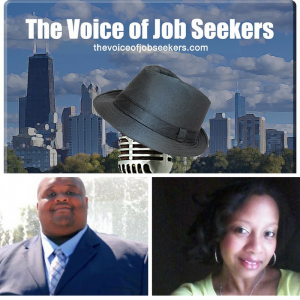 More job search tips for you in this episode. Although we had a goal to offer three job search tips each, there were more tips than we expected. Chris Fields, Janine Truitt, and I banter and expound providing as much value as possible.
You are more than welcome to join the discussion. Here are three ways you can:
– Call and leave a voicemail at 708-365-9822, or text your comments to the same number
– Go to TheVoiceofJobSeekers.com, press the "Send Voicemail" button on the right side of your screen and leave a message
– Send email feedback to mark@thevoiceofjobseekers.com
Janine Truitt is the founder of her company, Talent Think Innovations, LLC is a multi-disciplinary business strategy and management consulting firm. She has been in HR and talent acquisitions for more than ten years. Her media features include Black Enterprise, Entrepreneur Magazine, and US News and Careers.
Chris Fields is the founder of the Resume Crusade, and also an HR professional and resume writer. He helps around 150 people yearly with resume and job search advice. His career advice has been featured in O Magazine, Mashable, and Monster Working!
The tips and thoughts shared in this episode include:
– Gain clarity in who you want to work for and where
– Clarity takes anxiety out of your job search
– Make sure your resume has a narrative where you want to take your career
– Don't rely on LinkedIn or job boards
– Some employers are considering the resume as a bonus
– Go where employers are — meeting people in person is so much more compelling
– Pay attention to specifics of postings
– No focus can disqualify
– Align your passions with your work (and you're good at it)
– Don't neglect your mental health (seasonal depression, overall mental fitness)
– AI may track your psychological and physical fitness for the specific jobs
– Differently abled and disabled is in the beginning stages of being normalized
Reminder:
I am here for you! Use my contact information above to inquire about individual or group coaching. You can also sign up for my weekly newsletter at the top right of my page. I try to pack as much value in my newsletter to more than 2,000 subscribers as possible.
Grab my updated "118 Job Search Tips for the Modern Job Search in 2018" here.
Announcement:
Here is the publishing schedule for the next few weeks:
March 13 – Short but meaningful episode
March 27 – NO EPISODE
April 10 – Spring season begins – new episodes
My name is Mark Anthony Dyson, and I am the Founder of The Voice of Job Seekers. I am a career advice writer, but more importantly, I hack and re-imagine the job search process.. I've worked with hundreds of job seekers one-on-one helping them to construct a narrative and strategy that appeals to hiring managers and recruiters. I present at colleges and organizations, and facilitated many workshops including my volunteer effort through a Job Lab. I write and create useful job search content on this blog and write career and workplace advice for blogs such as Glassdoor, Payscale, Job-Hunt.org, Prezi and more. Media Feature highlights: Forbes, Business Insider, NBC News, Glassdoor, LinkedIn's #GetHired, and NPR Freelance writer and content contributor: Glassdoor, Payscale, job-hunt.org, The Financial Diet, RippleMatch.com and more. Contact me to contribute career, job search, or workplace advice for your site at markanthonydyson@gmail.com.