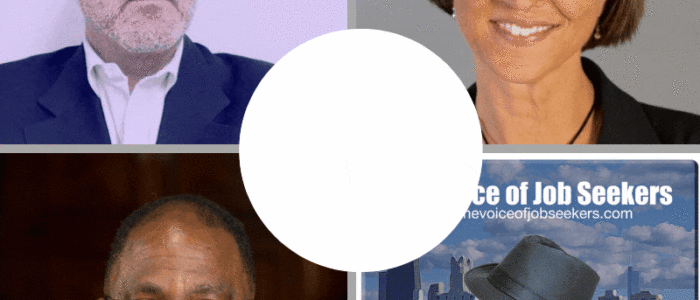 Podcast: Play in new window | Download | Embed
Subscribe: Apple Podcasts | RSS
Welcome to The Voice of Job Seekers podcast. This is the ninth year of this show as we've reached more than 40 countries over the years. The advice here is universally useful, and we hope you can take away strategies you can use in your job search. I'm happy to have Hannah Morgan and Jack Kelly in this discussion of job search trends you can use in 2021.
You are more than welcome to join the discussion. Here are three ways you can:
– Call and leave a voicemail at 708-365-9822, or text your comments to the same number
– Go to TheVoiceofJobSeekers.com, press the "Send Voicemail" button on the right side of your screen and leave a message
– Send email feedback to [email protected]
Here are short bios of both guests:
Hannah Morgan is the Career Sherpa, a weekly contributor to U.S. News and World Report, and author of three books. She is a nationally recognized career expert who has been featured in many news outlets.
Jack Kelly is the founder and CEO of WeCruitr.io and an entrepreneur who runs several other companies. He uses his 25+ years of recruiting experience to help as many as possible with their job search. He is also a Senior Contributor in careers at Forbes.com.
Highlights of our discussion:
Remote work will have a hybrid of employees' work-from-home and to come into the office.
For employers and recruiters will have a broader pool of talent because of remote work.
Rarely will there will be a local or regional job search for many industries. International students graduating from American schools can go back to their country and still find U.S. opportunities (with correct documentation).
Salary will differentiate to their local areas.
The job seekers who will win in 2021 are the ones who do the research and target companies.
Learning what's comfortable and uncomfortable and to adapt what's best.
Can you ask for a raise in 2021? What are some things you should consider?
Stepping up and getting and notice is positioning yourself. Is it appropriate since we're in a pandemic?
What will be effective job search strategies for college students in 2021?
I look forward to bringing you another Resume Trends series with Ashley Watkins in two weeks.
I am the "The Voice of Job Seekers!" I offer compassionate career and job search advice as I hack and re-imagine the job search process. You need to be "the prescription to an employer's job description." You must be solution-oriented and work in positions in companies where you are the remedy. Your job search must be a lifestyle, and your career must be in front of you constantly. You can no longer shed your aspirations at the change seasons. There are strengths you have that need constant use and development. Be sure you sign up to download my E-Book, "421 Modern Job Search Tips 2021!" You can find my career advice and work in media outlets such as Forbes, Inc., Fast Company, Harvard Business Review, Glassdoor, and many other outlets.