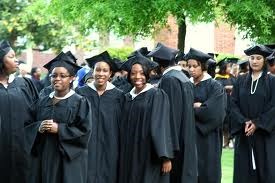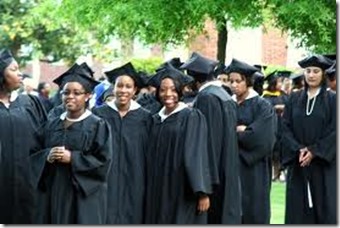 The search for jobs can be quite the daunting task for new graduates. Today's job market is perhaps the toughest that a college graduate has ever encountered. The openings are limited, and there are always well-qualified applicants to grab up the positions that are available. You can make your job search easier by beefing up your resourcefulness. If you're determined to get a job that you will like, then nothing will stop you from getting what you want. Try these job search tips in order to make the most of your employment opportunities.
Polish Your Resume
The interview is where an applicant can really show their stuff. A good resume is what gets you the interview in the first place. As a general rule, you want to make sure there are no spelling or grammatical mistakes in your resume. An employer will take you much more seriously if your resume is neat and organized. Make sure to highlight the skills you have acquired through jobs and your college education. Convince the employer that you know exactly what it takes to fulfill the requirements of the position. Use examples from your education or previous work history to back up your points.
Consider Cover Letters
Do you write cover letters for your resumes and job applications? You should always write a cover letter unless you are asked not to do so. The cover letter gives you a chance to show off your business writing skills. You can tell an employer more about your personality beyond just work and school. What are your views on life? What is it that makes you a great person in addition to being a great worker? If you're an excellent writer, don't be afraid to show off your writing skills and rich vocabulary, just make sure not to go overboard.
Contact Alumni
Your school most likely has a group of graduates, or alumni. They stay in touch with each other and network in all areas of the professional world. You should be able to find and contact alumni from your school with little effort. Even if they don't know where you can get a job, they may know someone who does. They can also offer you valuable tips about your profession as you try to begin your career. The alumni network is one of the best networks you can tap into. People who graduated from your school are very likely to do what they can to help you.
Find People in Your Field
With so many social media sites available today, you have plenty of opportunities to access famous people in your field. You can look up the names of famous people who have degrees in the same field that you do. This is great for networking because you'll also meet other people who are interested in that person, too. Indeed, you might be surprised how many job leads you could generate by talking to a recognized person in your field on Twitter or LinkedIn.
Utilize Recruitment Agencies
You may not be aware of all the opportunities available to you until you check out a local recruitment agency. They can match your resume to an employer looking for the skills you have. Recruitment agencies are constantly in communication with local companies looking for new people to hire and they are usually more open about your odds to get a certain position, so it is a good idea to at least follow the job openings on recruitment websites, and then get in touch with them if you see a job opening that interests you. If they don't post jobs online and you decide to get in touch with them, you should check back often even if they don't have anything when you first contact them. You never know when they might generate a nice lead for you.
Don't Give Up
Above all else, don't give up. You'll never find a job if you stop looking. Tell yourself every day that today is the day you get your big break. Strive to achieve your personal and professional goals in everything that you do. A good job opportunity is bound to come your way with persistence and hard work. Treat your job search as a job itself, and you will see the results.
Dunya Carter is a Brisbane-based marketing and HR specialist and writer. She works as a consultant for Ochre Recruitment, an Australian agency specialising in hospital jobs on ochrerecruitment.com , and in her free time she enjoys sharing her knowledge through writing articles on business and career development for a variety of websites and blogs. Dunya is happy that she's working for people with a mission to find much-needed doctors for positions in rural areas in Australia and the goal of her writing is to help as many people as possible to find the job that will make them feel fulfilled. You can connect with Dunya @DunyaCarter.