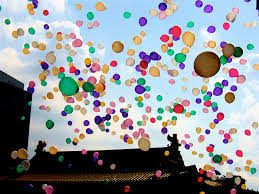 It's Friday and your job search news continues!!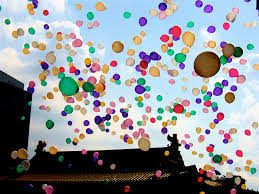 Your job search could use these articles and resources so enjoy! I've read them, and you can feel free to comment on them in any form you'd like including leaving a message on the "send voicemail" button on your right. I'll try to keep it short, fresh, and informative. If you have some I need to know about, tweet me @MarkADyson!
Career Resources From Around the Web…
There's still a talent shortage?
Not only the unemployed who are looking these days. People are desiring to change careers or come from out underemployment. This could be tough when there are 100 to 1 job ratios in non-technical fields. Other than having and creating a robust network, there is the part where employers say the skill shortage is the real problem. The growing underemployment continues as an spoken epidemic. Listen to this three minute audio from NPR.
When the time is right…
Your brand is on fire when opportunities come to you, but it's not the right one. Happen to you? Well, it will, and when it does, consider advice from this Washington Post article! There's a way to be tactful and still be thought of in case you need to pass on this job.
This is hot in job search this week!
Through Jobscan, you can upload your resume and scan it for similar Applicant Tracking System patterns to help you find the best job match. On their site they state:
"We have researched the top systems used by thousands of companies, and built our algorithm based on the common patterns among them."
What's not hot and could be hindering your perceived value in LinkedIn…
Do you have titles in your LinkedIn summary and not a sentence highlighting value? Argumentable? Perhaps. Consider who is not looking for titles without having to guess your uniqueness.
This article makes a great argument for the one sentence value offer,
"…right is key to not only getting "found" on the platform, but also to enticing potential clients and customers to want to learn more about you."
My name is Mark Anthony Dyson, and I am the Founder of The Voice of Job Seekers. I am a career advice writer, but more importantly, I hack and re-imagine the job search process.. I've worked with hundreds of job seekers one-on-one helping them to construct a narrative and strategy that appeals to hiring managers and recruiters. I present at colleges and organizations, and facilitated many workshops including my volunteer effort through a Job Lab. I write and create useful job search content on this blog and write career and workplace advice for blogs such as Glassdoor, Payscale, Job-Hunt.org, Prezi and more. Media Feature highlights: Forbes, Business Insider, NBC News, Glassdoor, LinkedIn's #GetHired, and NPR Freelance writer and content contributor: Glassdoor, Payscale, job-hunt.org, The Financial Diet, RippleMatch.com and more. Contact me to contribute career, job search, or workplace advice for your site at markanthonydyson@gmail.com.