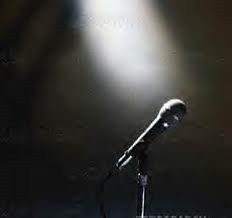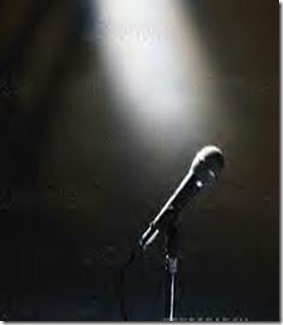 Editor's note: I wrote this article for Come Recommended a little while back. Thought my readers would enjoy these few points about networking and "…giving the drummer some…" now and then. Now "Get up offa that thang…" and enjoy.
Frankie Ajaye was a regular working and mildly popular comedian in the 70′s who once made a joke I'll never forget on the "Midnight Special" (a 70′s variety show that came on at…ready?…midnight).
He said James Brown used only six words per album — beyond that, the others were saved for the next. If you ever seen a James Brown show on YouTube, then you can understand that a man known for performance and funky grooves stood out much more than his lyrical peers and contenders of the singer/songwriter era of the early 70′s.
James Brown is a member of the Rock 'N Roll hall of fame primarily because of his performances and songs such as "Say It Loud (I'm Black and I'm Proud)" and over 100 pop and R&B chart appearances.
If you look at James Brown's career, you can use his "Hardest Working Man in Show Business" philosophy in your networking. Networking is hard and takes a lot of energy and whatever you have in your personality and work ethic to stand out. In James Brown's case, less words was the best strategy because his live performances spoke volumes. Your goal in networking and interviewing is for the job performances to speak for themselves and the words to be a supplement.
1. Like James Brown, you must "Get Up On The Good Foot"
Potential employers must enjoy components of your work, and the first impression is critical. To receive more introductions to influential people in the hiring process, it cannot be solely based on your saying so or that you "just want a chance". Ready yourself and showcase what you deliver, and that will likely earn more meetings and opportunities. With job networking, the beginning is as important as the end.
2. Job networking that you must "Get Up, Get Into It…"
James Brown influenced a couple of generations of music in ways he never imagined, especially looking at the groups and people that emulated his dances and music. Like James Brown used his talent to influence, find ways networking will influence a variety of people and vice versa. Blogging is a great way to capture the attention of people who can spread the word about your abilities.
3. "Papa Don't Take No Mess"
Professionalism in every aspect of life is critical to your career, even if you are flipping burgers. There are countless stories about people who work for hourly wages making a lasting impression on strangers. The television show "Undercover Boss" has documented how great service, knowledge, and creativity — combined with hard work — impresses the big boss. And yes, it's still networking, as everything is networking.
4. "…give the drummer some!"
When James Brown said this, he shared the spotlight with the drummer.
Let's see…mmm…sharing the spotlight?
Nothing impresses me more than someone who offers his or her success stories seasoned with accrediting others. Not only does this person stand out, but also they demonstrate an acute ability to collaborate and build partnerships. Well, you know, networking with skill and purpose. Band members Fred Wesley and Maceo Parker (check out "Shake Everything You Got" on YouTube) worked for many years apart from James Brown's band because he called both men's names so often during performances that they made names for themselves.
5. "Get Up Offa That Thang"
James Brown performed up to 250 times a year in the 70′s and 80′s. Although for most people to attend job networking events like this is unrealistic, it is hard work to stand out in a field where many are jockeying for position. The combination of points 1-4 would provide enough for anyone to be considered "hard-working" without bragging. You have to "get up…", network with others, and go where your career sojourn lands.
Back to Frankie Ajaye's point about words…you don't need many to convey your message in most cases. You actions will speak when your words cease. What is your job networking challenge? Is networking boring to you? Do you have a James Brown soul when it comes to job networking?
My name is Mark Anthony Dyson, and I am the Founder of The Voice of Job Seekers. I am a career advice writer, but more importantly, I hack and re-imagine the job search process.. I've worked with hundreds of job seekers one-on-one helping them to construct a narrative and strategy that appeals to hiring managers and recruiters. I present at colleges and organizations, and facilitated many workshops including my volunteer effort through a Job Lab. I write and create useful job search content on this blog and write career and workplace advice for blogs such as Glassdoor, Payscale, Job-Hunt.org, Prezi and more. Media Feature highlights: Forbes, Business Insider, NBC News, Glassdoor, LinkedIn's #GetHired, and NPR Freelance writer and content contributor: Glassdoor, Payscale, job-hunt.org, The Financial Diet, RippleMatch.com and more. Contact me to contribute career, job search, or workplace advice for your site at markanthonydyson@gmail.com.