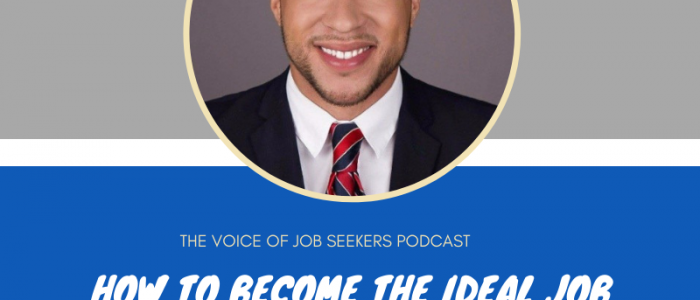 Podcast: Play in new window | Download | Embed
Subscribe: Apple Podcasts | RSS
My first guest is
Austin Belcak
, whose daily tips on Linkedin helps many job seekers to find and network with hiring managers to get the right position. He shares with us a 90-second networking tip.
Kevin Davenport
, the author of "
The Ideal Candidate
," is my  second guest on this week's episode. I got a chance to meet him on a radio show here in Chicago and kept in touch. Through his business and book, he has helped many young people between 16-24 learn job skills to help them prepare for interviews and get jobs.
Got comments about the show? Here's how:
– Call and leave a voicemail at 708-365-9822, or text your comments to the same number
– Go to 
TheVoiceofJobSeekers.com
, press the "Send Voicemail" button on the right side of your screen and leave a message
More about Austin: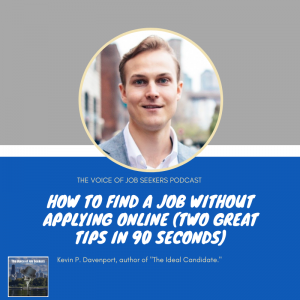 Austin is the creator of Cultivated Culture, a blog helping job seekers succeed with several strategies including:
Get a referral to companies where they previously knew no one

Network and get to know hiring managers resulting in receiving job offers

Ultimately land jobs without an online application
More about Kevin:
By day, Kevin is the Program Manager for the Center of Entrepreneurship and Innovation at the Chicago Urban League. I went in to visit Kevin at the Urban League, who also has a Workforce Development program to help young people with job skills and interview preparation.
He kindly gave me a tour of the Urban League building. Many young people not only come to learn, but they also found opportunities through Urban League programs for many years. I'll leave the details for the show as you'll hear about some of his strategy helping future professionals as "secret sauce."
Next show: January 14, 2020
The first show of the year I will present three guests in a panel to talk about the job search trends for 2020.
Sign up for my weekly newsletter at the top right of my page to receive free e-Guide, "320 Modern Job Search Tips for 2020!" This year, it will be free for a limited time.
I am the "The Voice of Job Seekers!" I offer compassionate career and job search advice as I hack and re-imagine the job search process. You need to be "the prescription to an employer's job description." You must be solution-oriented and work in positions in companies where you are the remedy. Your job search must be a lifestyle, and your career must be in front of you constantly. You can no longer shed your aspirations at the change seasons. There are strengths you have that need constant use and development. Be sure you sign up to download my E-Book, "421 Modern Job Search Tips 2021!" You can find my career advice and work in media outlets such as Forbes, Inc., Fast Company, Harvard Business Review, Glassdoor, and many other outlets.