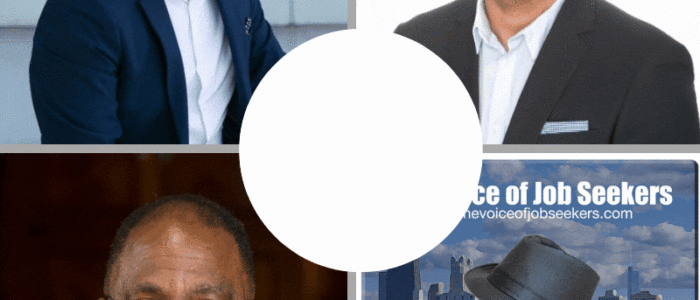 Podcast: Play in new window | Download | Embed
Subscribe: Apple Podcasts | RSS
I get this question quite often: How do I, as an immigrant, find a Canadian Job?
John Ribero and Connel Valentine lead CanadianJobSearchAcademy.com and host the Zero2Hire podcast. They help newcomers to Canada start the perfect life with online on-demand videos that shows you how to convert job applications to job offers. They act as advocates, but, by no means are immigration experts. They want to help guide Canadian immigrants to find jobs they love.
You are more than welcome to join the discussion. Here are three ways you can:
– Call and leave a voicemail at 708-365-9822, or text your comments to the same number
– Go to TheVoiceofJobSeekers.com, press the "Send Voicemail" button on the right side of your screen and leave a message
– Send email feedback to mark@thevoiceofjobseekers.com
Here's more about John Ribero and Connel Valentine:
He is a Career Coach, Certified Leadership Coach, and a Speaker. John is a Career and Job Search Coach.
Here's more from our conversation: 
🇨🇦 You must apply for immigration first before the job
🇨🇦 Points are necessary to position yourself for a successful immigration
🇨🇦 Connel shares some of the professionals that scores higher to qualify for immigration
🇨🇦 Older workers will find applying for immigration and points more challenging
🇨🇦 Marry your experience and value to increase your chance for immigration
🇨🇦 Communicate what you contribute to your community and how it would add value in Canada
🇨🇦 Canada immigrants find more success for entry through specialization and not generalization
🇨🇦 I ask them both if there is gender bias although it helps if you're married
🇨🇦 One spouse can leverage one or the other's most prominent experience
I am  happy to announce my free and updated "
421 Modern Job Search Tips for 2021
!" This is a fourth edition and 150 pages of tips to help job seekers get started with their career change or the career start. There are more than 100+ tips and pieces of advice you'll find useful and meaningful in a long or short job search.
I wrote most of the book but I had some help from career pros I respect and also learn from. From the 2020 updates, I included advice from
Cynthia Pong
and others, posts articles I've written. It's not a perfect document and the corrections will occur throughout the year.
That's not a promise, by the way.
I also include special advice on remote work, for Black professionals, and for women (Cynthia Pong) as well as other customized advice.
I am also happy to note my E-book is part of the FREE resources provided on
Inc.com
and Fast Company sites.
My name is Mark Anthony Dyson, and I am the Founder of The Voice of Job Seekers. I am a career advice writer, but more importantly, I hack and re-imagine the job search process.. I've worked with hundreds of job seekers one-on-one helping them to construct a narrative and strategy that appeals to hiring managers and recruiters. I present at colleges and organizations, and facilitated many workshops including my volunteer effort through a Job Lab. I write and create useful job search content on this blog and write career and workplace advice for blogs such as Glassdoor, Payscale, Job-Hunt.org, Prezi and more. Media Feature highlights: Forbes, Business Insider, NBC News, Glassdoor, LinkedIn's #GetHired, and NPR Freelance writer and content contributor: Glassdoor, Payscale, job-hunt.org, The Financial Diet, RippleMatch.com and more. Contact me to contribute career, job search, or workplace advice for your site at markanthonydyson@gmail.com.