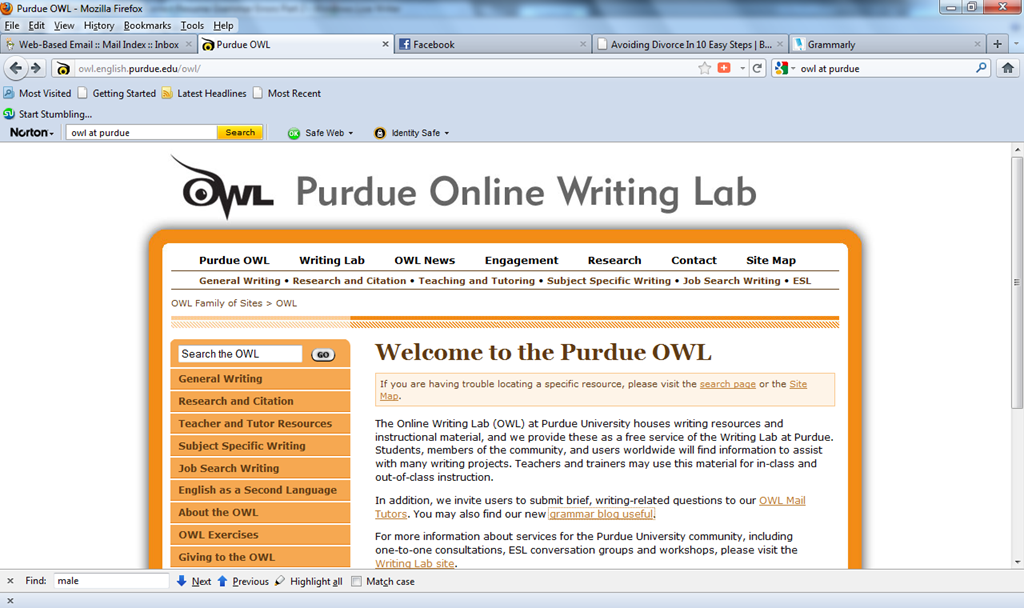 Most people want help to correct resume grammar errors. Last month, many people liked part 1 of my recommendations of resources helpful for proofreading to find, and correct grammar errors. A resume must be typo-free, and maintain perfect grammar structure. It's hard to find someone who has a great eye for errors, so here are some more tools to help achieve (or at least closer to) an errorless document.
Read: Five Resources to Help Correct Resume Grammar Errors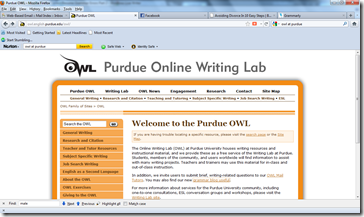 Purdue Owl, run by Purdue University offers job seekers and students a versatile, but free tool. The OWL is largely self-directed, and useful as a practical and easy grammar checker. It offers the rules for formal writing, and covers an extensive range (if not complete) of grammar rules. I absolutely love that OWL provides Job Search writing advice with sections on writing for job applications, resumes, and curriculum vitae.
OWL recently launched a blog called "grammar gang, " for anyone including job seekers can find tools, but the blog is not as useful and essential as the flagship Purdue Owl site. Note that the main site also teaches you how to fish (grammatically speaking) by including exercises to help you improve sentence creation, structure,  and other common grammar disorders.
Any time you are writing important documents, a dictionary and thesaurus is a necessity. If you don't have hardback or paperback versions, then consider the online version. What I love about this helper are the choices of American English, British English, and Business English.  I played around with the dictionary is spelling the British version of organized o-r-g-a-n-i-s-e-d, and the word appeared:
organize verb ( ARRANGE )

(UK usually organise) /ˈɔː.gən.aɪz//ˈɔːr-/ [T]

Definition to make arrangements for something to happen

They organized a meeting between the teachers and students.

[+ to infinitive] UK She had organized a car to meet me at the airport.

(Definition of organize verb (ARRANGE) from the Cambridge Advanced Learner's Dictionary & Thesaurus © Cambridge University Press)
I was quite happy that the checker differentiated intuitively between the British and American versions without stalling or returning an error.
Cambridge mobile app versions are predominately for iPhone and iPad users. Cambridge has separate apps for the dictionary, grammar, challenges, and other choices for "…a small price."
This is a site I stumbled on accidentally and appears competent compared to the Purdue Owl site. It's comparable because of the way it provides quizzes to help you develop your grammar acumen, and its practical grammar applications for different types of writing such as resumes, and cover letters. The Grammar Blue Book site offers a paid subscription version, and of course, a book. It does not have a lot of interactive tools, but it provides guidance detailed enough to make a difference.
Finally, there are some traditional strategies that cannot be replaced. I try different strategies, and different eyes to accomplish this tedious task. I miss words and forget how many people I am talking to just like everyone. There are just a few of us who throw caution to the wind, and send our first draft resume. Get the best help to correct resume grammar errors!
The best man made proofread strategies are not new:
Read out loud
Read backwards
Print out what you created
Proofread small paragraphs at a time
Proofread over several days, several times each day
Two additional sets of eyes, preferably English-degreed individuals
Do you have other suggestions? Do you need help to correct resume grammar errors? Do  you disagree? Please comment below.
My name is Mark Anthony Dyson, and I am the Founder of The Voice of Job Seekers. I am a career advice writer, but more importantly, I hack and re-imagine the job search process.. I've worked with hundreds of job seekers one-on-one helping them to construct a narrative and strategy that appeals to hiring managers and recruiters. I present at colleges and organizations, and facilitated many workshops including my volunteer effort through a Job Lab. I write and create useful job search content on this blog and write career and workplace advice for blogs such as Glassdoor, Payscale, Job-Hunt.org, Prezi and more. Media Feature highlights: Forbes, Business Insider, NBC News, Glassdoor, LinkedIn's #GetHired, and NPR Freelance writer and content contributor: Glassdoor, Payscale, job-hunt.org, The Financial Diet, RippleMatch.com and more. Contact me to contribute career, job search, or workplace advice for your site at markanthonydyson@gmail.com.