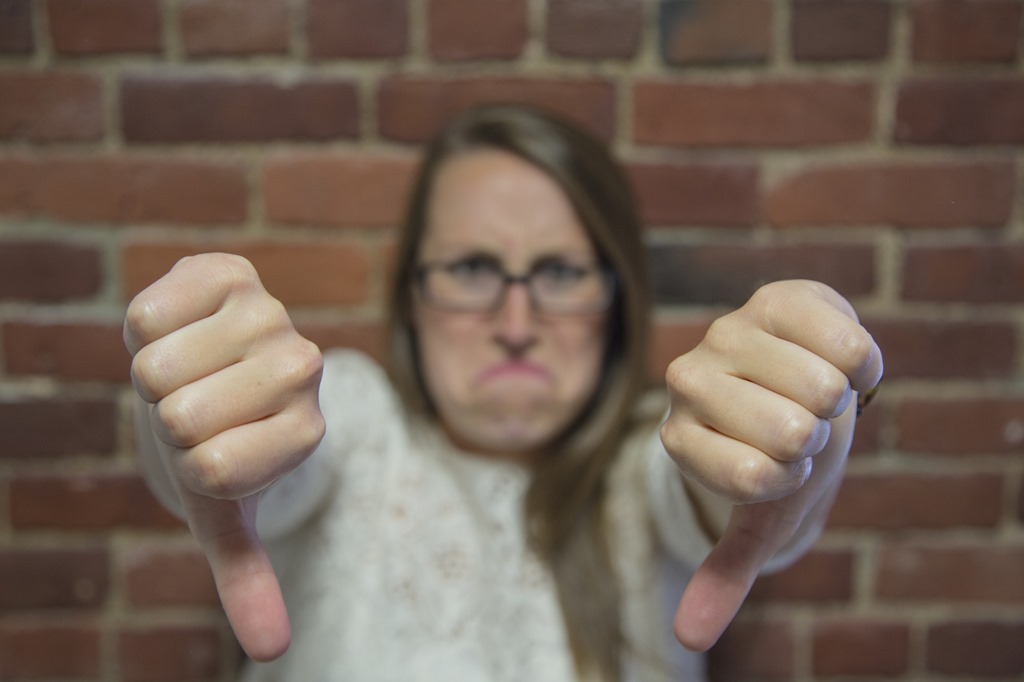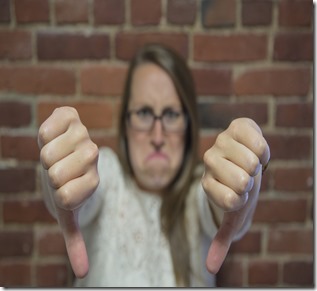 We all have seen the "I Quit!" video that went viral, and apparently she has found another job. I think it's a stunningly unprofessional way of quitting it's not original.
It's no different that the employee that faxed an "I Quit" letter to the boss back in the day.
Warning signs often show up during the interview but many times outside of the interview.
1. Impatient
You have already called several times today to see if you will move to the next round of interviews. You have received the same answer several times in the same day. If you lack patience, then you're unlikely job candidate.
2. Scattered brain
Forgetting names and faces right after you meet them is common, but it's still unprofessional. Before you disagree with me, think about what forgetting names really mean? Disrespect.
3. Impolite
You can never say "I'm sorry," "Thank you," and "Excuse me" enough. A lack of chivalry can also be interpreted as being impolite. It depends on the individual and their value system but it is better to be conscious than to neglect social protocols.
4. What you don't say, acknowledge, or avoid
Our non-verbal communication at times is louder than shouting from the mountains or someone's ear. Behavior is a gauge that is used throughout the whole interview process. Avoiding a question or not directly answering a question is defiance and it's likely you'll be disqualified.
5. You have a big mouth
No one likes a big mouth. It may be entertaining to others but people are cautious. Talent can overcome the loud, obnoxious, and profane modus operandi of a co-worker a few times, but a newbie coming in the door with this foolishness is futile…if he or she is lucky to be hired. Will you be working with work products that are highly confidential? If so, a big mouth candidate has little chance to make it.
6. Oh, I'm so opinionated—I'm not opinionated
It's one thing to boast he or she "keeps it real!" The trick is knowing when to be opinionated and when to hold back. Leaders are opinionated but the good ones know when and how to deliver the message. There are times when feelings will be hurt for the sake of the good, it cannot be a frequent weapon of choice.
7. You're attire doesn't match
This might cause a few arguments but an outfit with mismatched colors leaves a bad impression. Chalk it up to impression or the the Bill Blass embedded inside of you, male or female, the eye-roll wins.
8. Who do you speak positively about?
People are turned off if you speak negatively about everyone. This is more than bashing an employer or a former coworker. You don't say anything about who you learned from and how they impact your decisions. This is more of a silent alarm that goes off, especially if you possess such loquacious genes.
We didn't mention the sneezing, coughing, or loud body function noises that automatically turn people off. I'm sure that I didn't cover all of the subtle signs that say, "I'm unprofessional!" Feel free to share some more in the comment section.
I am the "The Voice of Job Seekers!" I offer compassionate career and job search advice as I hack and re-imagine the job search process. You need to be "the prescription to an employer's job description." You must be solution-oriented and work in positions in companies where you are the remedy. Your job search must be a lifestyle, and your career must be in front of you constantly. You can no longer shed your aspirations at the change seasons. There are strengths you have that need constant use and development. Be sure you sign up to download my E-Book, "421 Modern Job Search Tips 2021!" You can find my career advice and work in media outlets such as Forbes, Inc., Fast Company, Harvard Business Review, Glassdoor, and many other outlets.