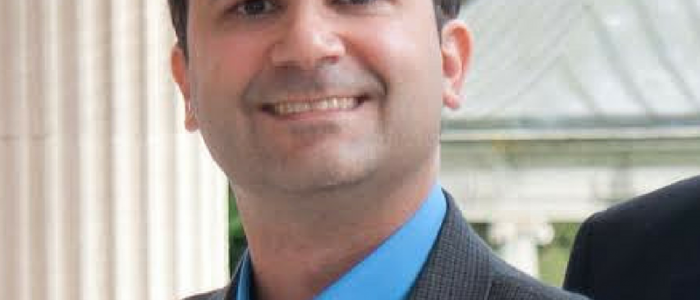 Podcast: Play in new window | Download | Embed
Subscribe: Apple Podcasts | Android | RSS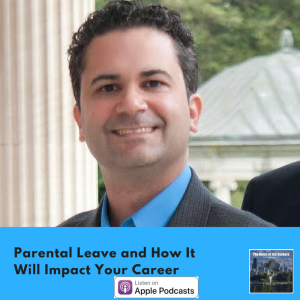 Parental Leave and its nuances may change and possibly alter your career in some way. Who knows, maybe parental leave benefits will wane? We can't say until we know for sure the stance our government will take. My return guest, Scott Behson parses some of what we know to date, and how parental leave is a viable option for America. Will it affect your career aspirations, plans, and goals? Probably. Listen how you can make sense of it for your career.
I hope you enjoyed the introduction this episode. I wanted to surprise you a little.
Join in on the conversation. Here's how:
Call and leave a voicemail at 708-365-9822, or text your comments to the same number
Go to TheVoiceofJobSeekers.com, press the "Send Voicemail" button on the right side of your screen and leave a message
Send email feedback to mark@thevoiceofjobseekers.com
Today's guest,  Scott Behson is a professor of management at Fairleigh Dickinson University. He has a doctorate in Organizational Studies, and blogs at Fathers, Work, and Family. He is a regular contributor to the Harvard Business Review, Time, Wall Street Journal. He's the author of The Working Dad's Survival Guide: How to Succeed at Work and at Home.
Highlights:
Scott mentions the push for a national parental leave policy. California is the first to adopt 12 or 13 years, then Rhode Island, and recently, New York
The ideal program would allow a tax to pay into a plan. If you travel to another state that has the program, you will qualify.
Program–it's like disability insurance or unemployment insurance

E.g., "..the maximum in New Jersey that anyone could get taken

out of their paycheck in a given year is twenty-eight dollars. And it funds an insurance system where  you could take in New Jersey up to six weeks of Family leave, and you get wage replacement up to a certain amount that is paid out of the insurance funds."

Scott continues to say,

"…this is not money that comes out of an employer's pocket just the employer has to give you the time off and you

 know to guarantee your job upon your return."

Under the Family Medical Leave Act–Only 60% of Americans are covered

Why can't we have the same level of benefits like the United Kingdom, Canada, or Australia who are similar to our culture

Many companies see paid parental leave as a way to attract good employees while other companies don't look at employees in the same way
Do you need coaching or instruction?
I am here for it! Use my contact information above to inquire about individual or group coaching. You can also sign up for my weekly newsletter at the top right of my page. I try to pack as much value in my newsletter to more than 1,100 people as possible. If you want to see an example of what I send out, go here.
I am the "The Voice of Job Seekers," career consultant, job seeker advocate, career writer, and founder of this award-winning blog. I help the employed, unemployed, underemployed, and under-appreciated find jobs using job search strategies to navigate the new job market. I aim to give a safe place online to those with different needs, cultures, and ethnicities to find their voice in the job market. Thousands have read my career advice throughout the web as I write about everything from job search strategies to the mobile job search. I have published more than 400 articles on this blog and some of the largest career sites such as Recruiter.com, YouTern, and Come Recommended. I've been quoted in major online publications such as Monster, TIME/Money, Fortune, Business Insider and MSN. FlexJobs, JobMonkey, Aerotek, Career Pivot, and CareerSherpa listed my podcast as one of the top podcasts to help your job search. Love for you to sign up for the weekly newsletter. I share the latest articles I've written, new podcast episodes, and answer any questions you may have. The new job search is scary and if you need help, I am here for it!